Learning to FMQ
For a few weeks I've been taking several free motion quilting classes on Craftsy.
Stippling is one of the most popular free motion quilting designs. In Leah Day's class Free Motion Quilting A Sampler, she begins teaching you stippling /meandering by stitching wiggly "U" shapes. That simple piece of information was perfect for me. Writing the letter "U" was a skill I could easily repeat with my sewing machine.
Not fancy nor perfect, but all in all I'm happy with my first attempt with stippling on my modern cross table runner. Finished is better than perfect right? ?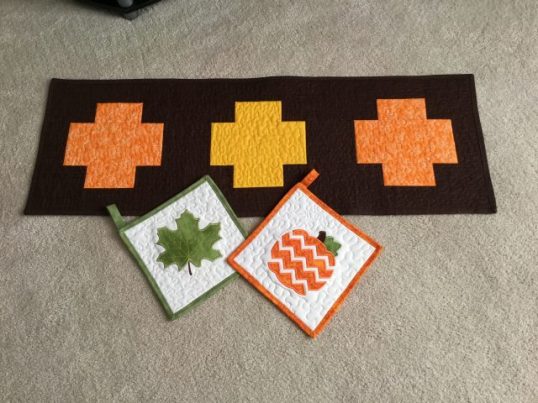 Modern Cross TR
I made a couple of potholders to match the table runner and practiced stippling around the applique. Do you still have your first FMQ project?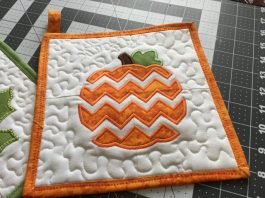 chevron pumpkin pot holder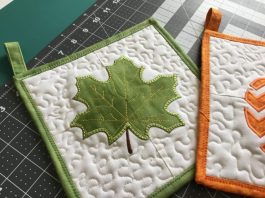 maple leaf pot holder
Thanks for stopping by!