Work In Process – Wednesday
Hello – I hope everyone is having a good week!
One of my new year's resolutions was to include quilting projects on my daily planner. The goal is to spend at least 10 minutes a day (Monday – Thursday) on quilting. Since I sew for a living I need extra motivation to work on personal projects. I'm also competitive so checking off items on my "to do list" gives me great pleasure.
I know 2017 is still new but all in all I'm on track with my goal.
Remember this from last week?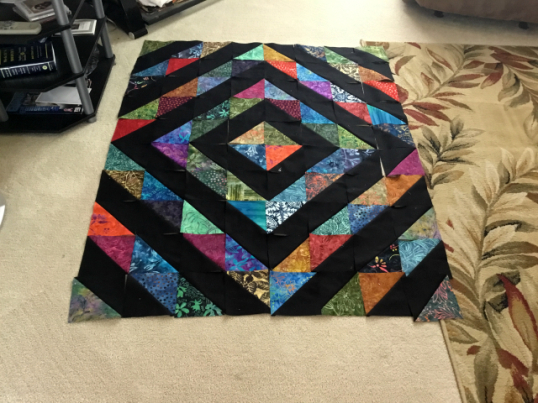 Batik HST
Here's the latest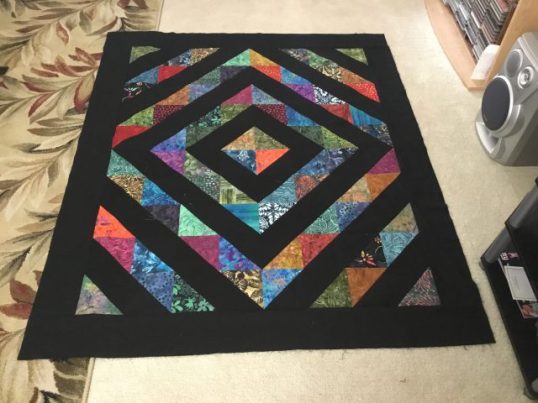 batik hst around the world
Chain piecing is such a wonderful thing ? Haven't come up with a quilting plan any suggestions?
I made a new wall hanging for my sewing room using scrap charm squares — don't you love the embroidery design?!! I purchased the design from Embroidery Library.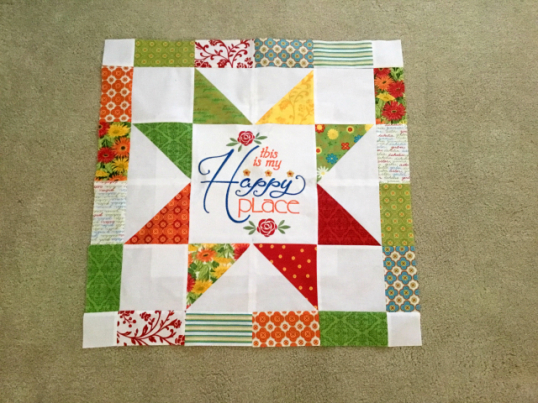 Happy Place Wall Hanging
I spent today catching up on my blog reading and have seen several beautiful projects using The Fat Quarter Shop new classic and vintage pattern – Jacob's Ladder.
I'm hoping to use this stack of fabric to create my own wall hanging. I love batiks. I will let you know how it turns out.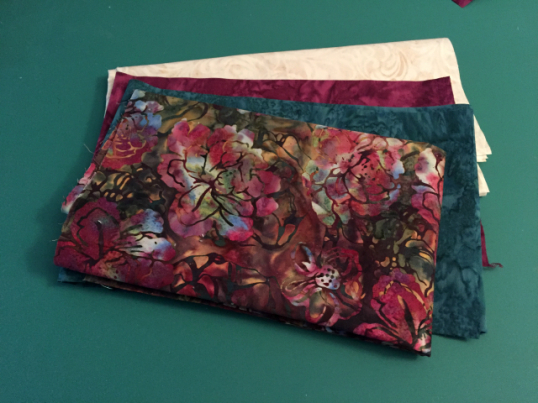 Thanks for stopping by!