UFO Update
Happy Thursday!
I'm slowly working on finishing some of the quicker items on my UFO list. I am truly enjoying being semi – retired ? I work on Etsy orders in the morning and if hubby and I don't have errands I can work on quilting projects in the afternoon while he plays golf! So far it's working great…
First I want to introduce you to my first grandchild — Evelyn. Isn't she a cutie?!! She looks beautiful on the charm pack bear paw quilt I made for her!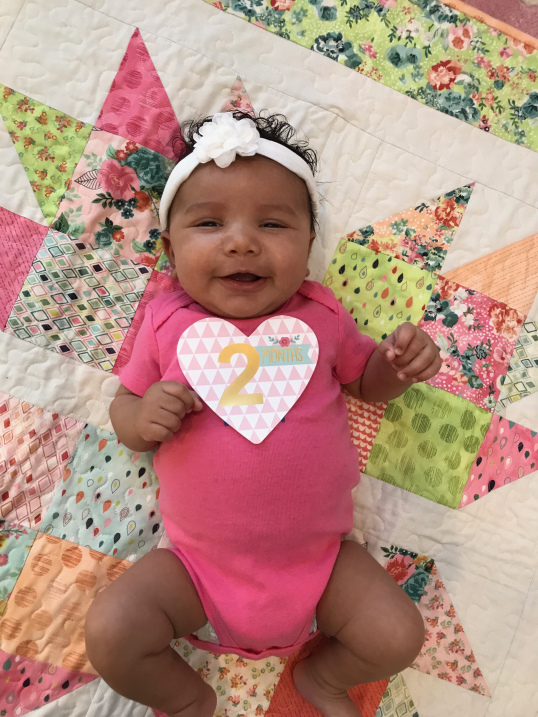 I'm calling the quilt below Rustic Christmas. When Joann Fabrics introduced their premium cotton line I purchased quarter yard pieces of several prints. Rustic Christmas is made with 7 fabrics from one of their Christmas collections. I love the deep reds and greens — so warm and inviting! I often struggle with what to do with big prints – since I only had quarter yard cuts I had the brilliant idea of just sewing them all together.
The quilt measures 42 x 63. Very simple straight line quilting echoing the seams. I machine stitched the binding. Thankfully my local JoAnn's still had fabric available that I was able to use for the backing. This quilt will be perfect for my office couch this Christmas!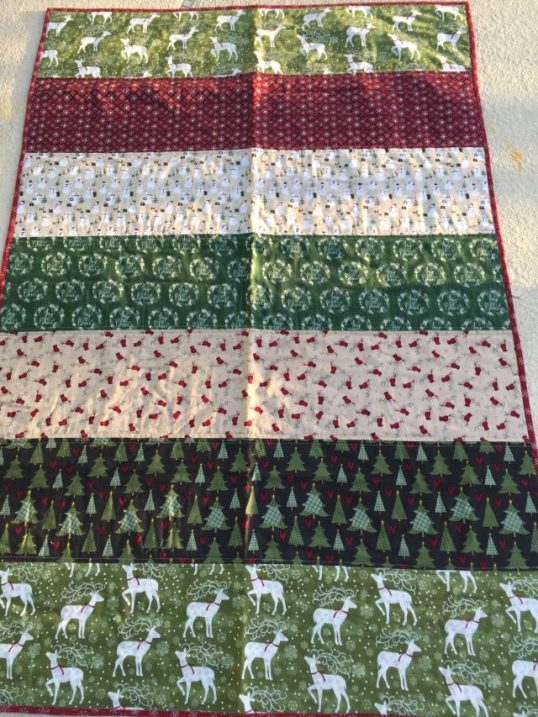 rustic christmas quilt
rustic christmas backing
close up of each of the prints I used. The Reindeer fabric is my favorite ?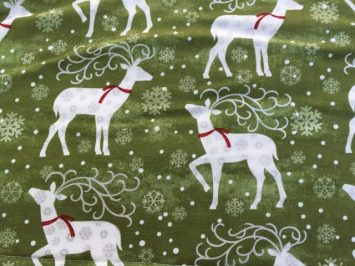 rustic christmas reindeer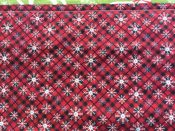 plaid snowflake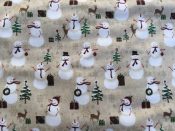 rustic snowmen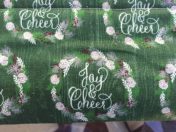 rustic joy and cheer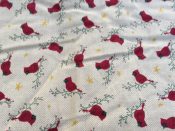 rustic cardinals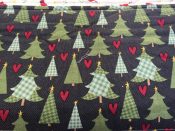 rustic trees
We have friends visiting from Maryland so I made a gift for them for the Easter Season. You know how much I love to mix in a little embroidery with my quilting! The designs I used were purchased from Embroidery Library. I used Sulky Rayon threads for the embroidery and quilting– it was a perfect match! The banner measures 12 x 21 inches.
I love florals — this blue and cream is beautiful!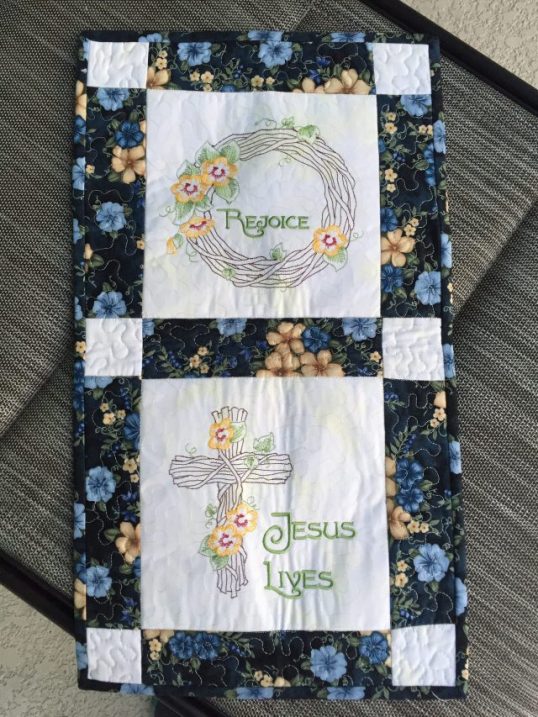 Easter Banner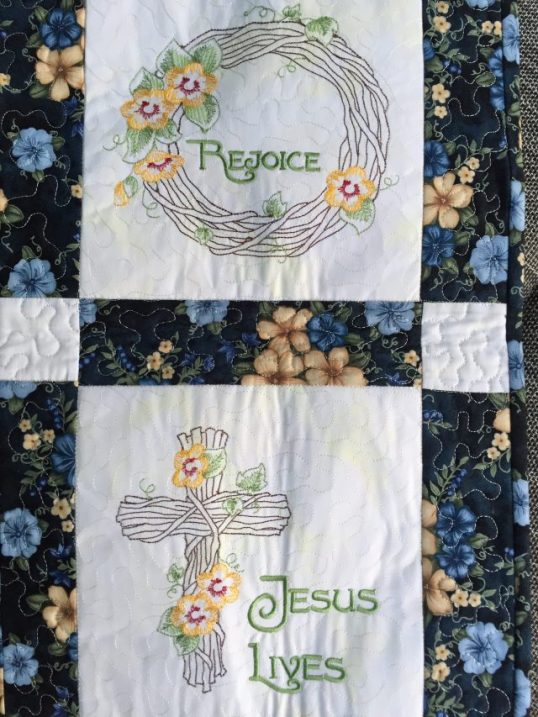 banner cu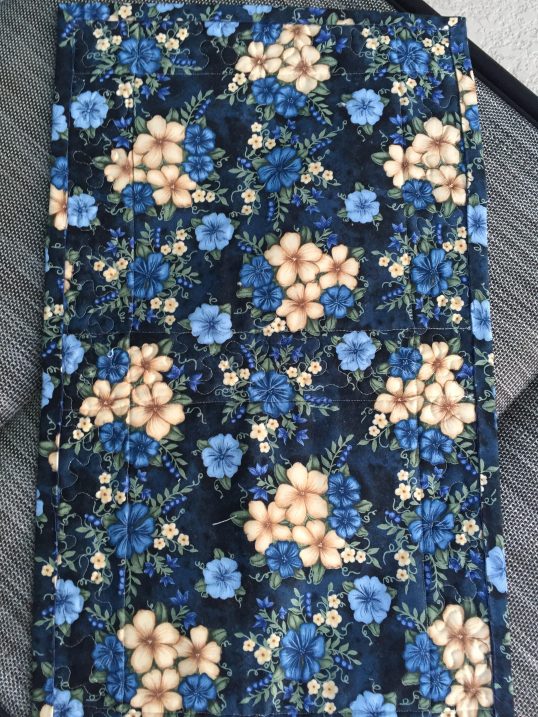 banner backing
Until next time – Happy Quilting and Sewing