Rainy Day Sewing
Happy Monday!
We received much needed rain in our area this past weekend making a perfect opportunity to finish another UFO project!
Sometime last year I purchased a couple of yards of Robert Kaufman's Elemental Batik Collection in Chestnut as a possible backing for my southwest mountain quilt. A few months later I watched a youtube video by Jordan Fabrics on quilt pattern named Cutting Corners. My chestnut batik was one of the feature fabrics that Matt and Donna used.
I was really excited once I watched the video and decided to use my fabric to make the cutting corners quilt for my hubby. After watching the video I cut the fabric as the pattern required put the squares in a Ziploc bag never to be found until this past weekend!
The quilt measures 36 x 55 — not large but big enough for afternoon naps on the couch ? The pattern was super simple to make. Basically it's a half square triangle quilt – I love how the layout gives the attic quilt block 3D affect. I used a Sulky variegated rayon thread for quilting that was a perfect match. I used a cotton/bamboo blend batting – It was lightweight suitable for the Florida weather.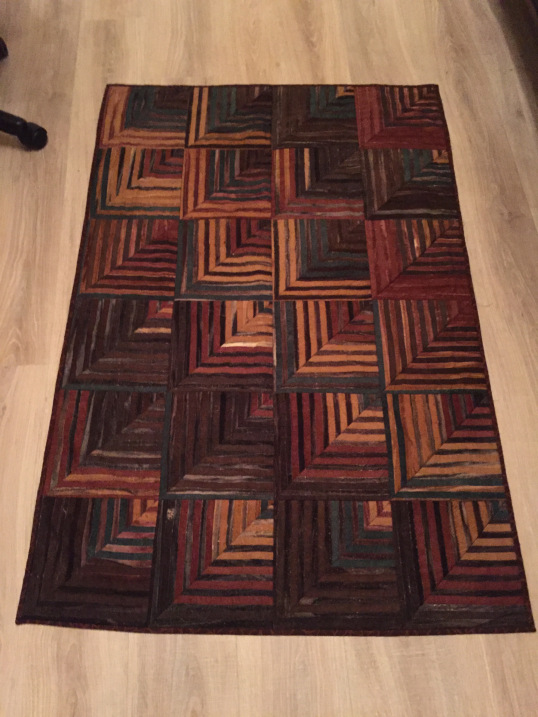 cutting corners quilt
Whenever I finish a UFO I reward myself by starting new projects!
Using my Creative Grids curvy log cabin trim tool has been on my to do list since Christmas! I pieced 4 blocks using scraps to create this small table topper. Curvy log cabin uses a narrow strip (the dark leaf print) and a wide strip (the orange paisley). When 4 curvy blocks with the wide strips to the center are sewn together the illusion of a circle appears. Pretty Cool — don't you think ??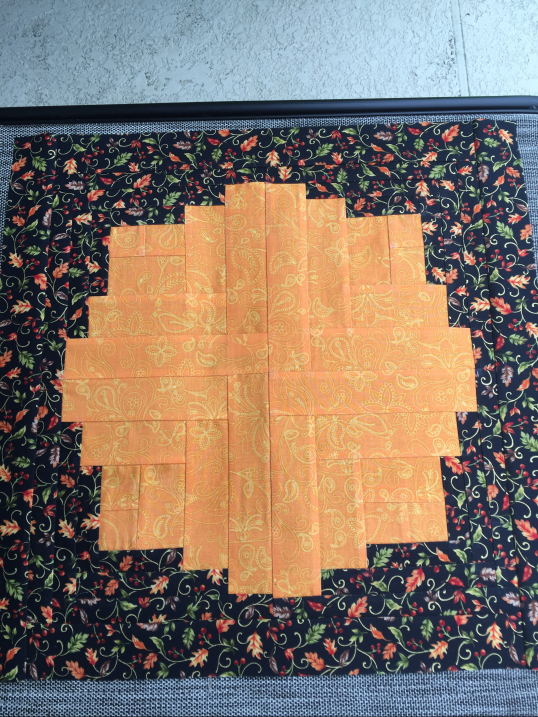 curvy log cabin test
Connecting Threads had a great sale last Christmas so I purchased their 10 inch stack of the Tradewinds batik collection to start this scrappy hourglass quilt- 15 bocks down 15 more to go! The lone block is my test block ?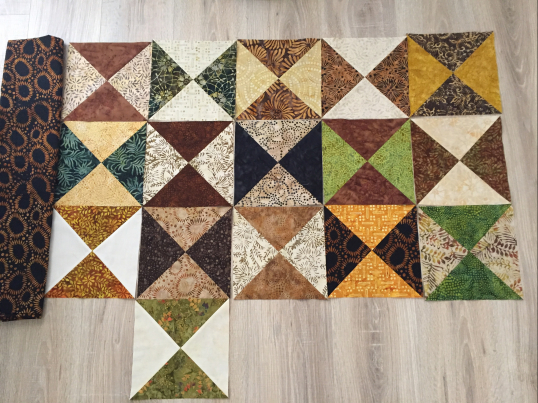 hourglass wip
Any fun sewing for you this past weekend?
Happy Sewing!