Who Let The Dogs Out?
Happy Tuesday!
I've been wanting to make something using a Moda Cake Mix, which is a "recipe" for sewing layer cakes ( 10 x 10 inch squares) really easy! It is a unique triangle paper, 45 sheets in each recipe book with several block layouts for inspiration.
I used Cake Mix 2 for my small quilt and chose the "T" block layout. One assembled recipe card in Cake Mix 2 makes two 6.75 inch finished blocks. If you need a mindless sewing project these recipe cards are fantastic – just stitch on the dotted lines and cut on the solid lines!
The shape of the "T" block reminded me of a dog's head so I added a few buttons and magically the puppies appeared! My small quilt measures 27 x 34. I plan to hang it in my sewing room — I just love it!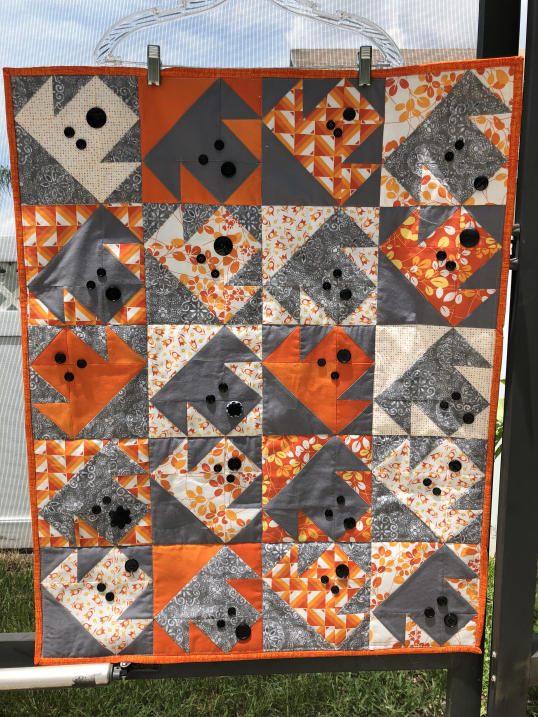 Who Let The Dogs Out -1
Who Let The Dogs Out – 2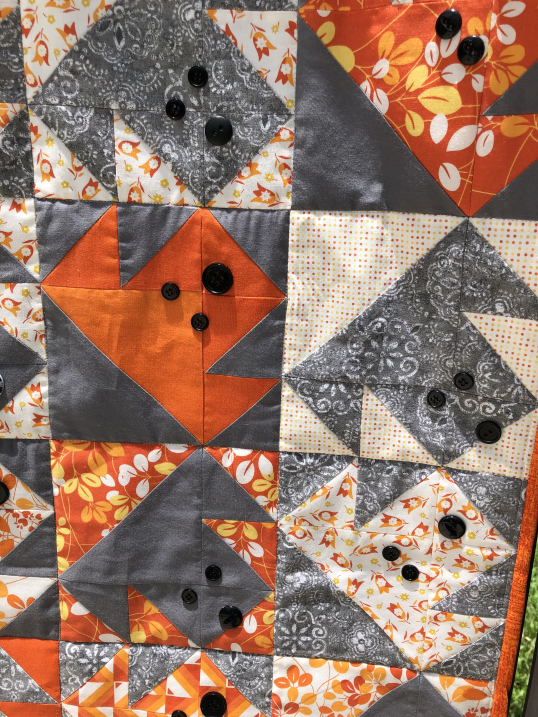 Who Let The Dogs Out – 3
Linking up at Linky Tuesday with Connie at Freemotion by the River.
Happy Sewing & Quilting!