Falling Diamonds – HRT Wall Hanging
Hello everyone – happy Tuesday!
Ever since I made my half rectangle triangle pillow cover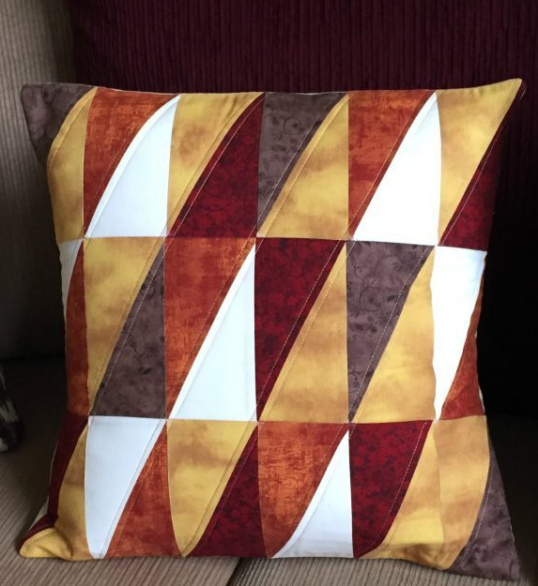 great room hrt pillow
earlier this year I've wanted to try other HRT quilt layouts. Using, fall colored scraps, Kona Snow for the background and my extremely useful/handy Creative Grids Perfect Triangle ruler, I created the falling diamonds wall hanging.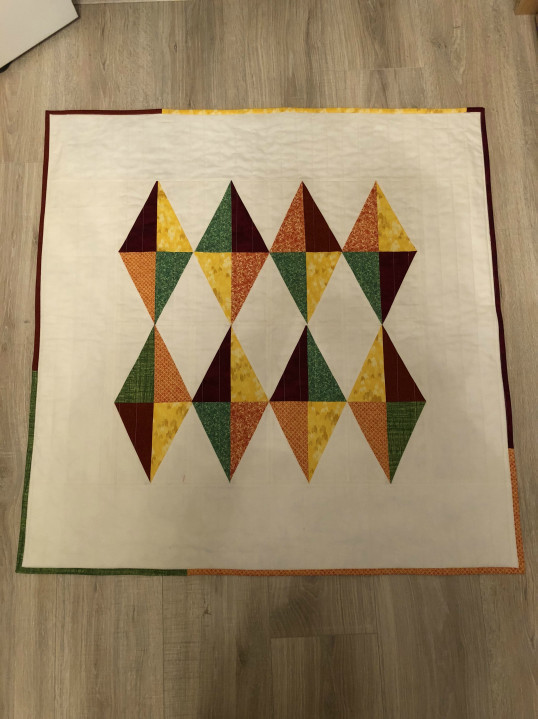 falling diamonds hrt
I love the graphic simplicity of the design. For this wall-hanging the half rectangle triangle units finish at 3 x 6 inches. The Creative Grids Perfect Rectangle ruler features a 2 to 1 ratio to cut proportional half rectangles up to a finished length of 9 inches, which will be perfect for a larger quilt I plan to make. Another bonus feature to this ruler is having two engineered notches for perfect alignment when sewing.
My wall hanging measures 36 x 36 inches, I used scraps for the binding and used my walking foot for straight line quilting . I love the floral batik used for the backing.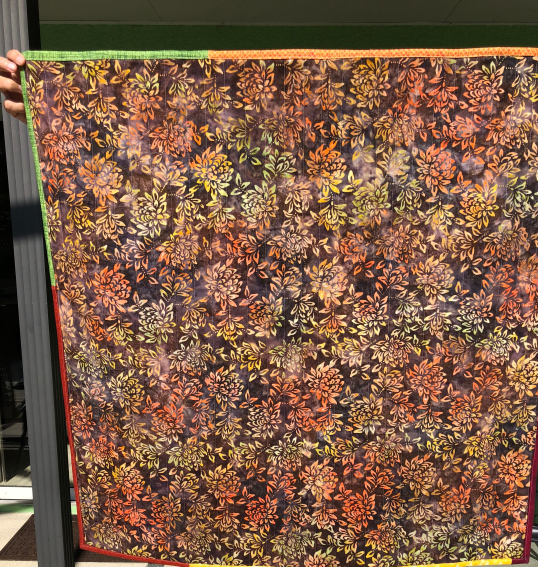 Falling Diamonds HRT back
It's Linky Tuesday with Connie at Freemotion By The River. If you get a chance stop by to see all of the inspirational projects.
Happy Sewing & Quilting!