Gift Sewing Madness
Happy Wednesday!
We had a great time traveling up north for Thanksgiving. It was great visiting family and eating delicious food! The cold weather however did not agree with me – I have been sick the past week. Today is the first day I haven't had all day coughing spells and getting out of bed wasn't a chore.
I was happy and grateful to spend all day at my sewing machine! Like many of you I have many holiday gifts/projects to finish and not enough time! ?
Place mats and table runners are my go to gifts for family — I try to have them finished early so they can use them during the holiday season.
My girl friend requested place mats with multi colored (warm colors) poseys. I found the fabric in the clearance section at JoAnn's. I love how they turned out!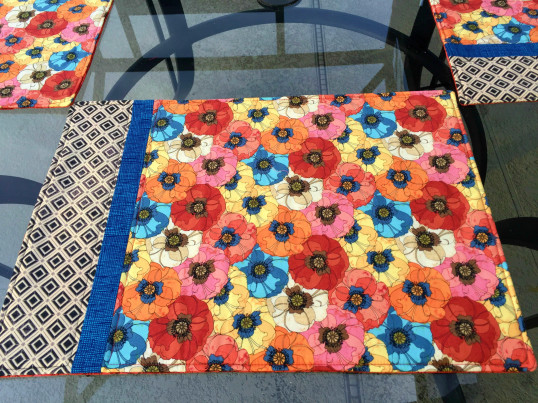 2018 modern posey placemat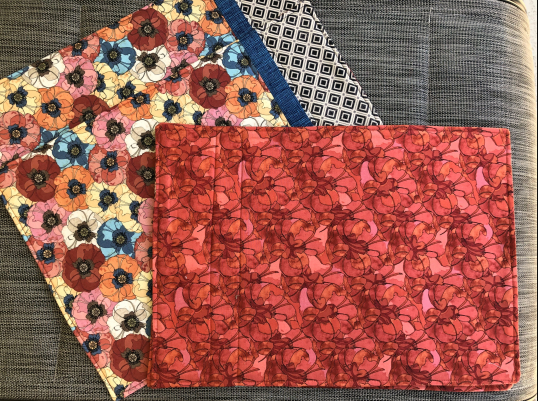 2018 posey placemats
We took our young grandsons to see The Grinch movie over Thanksgiving. They loved it. When I saw this fabric I had to make a set of place mats for them to remember us!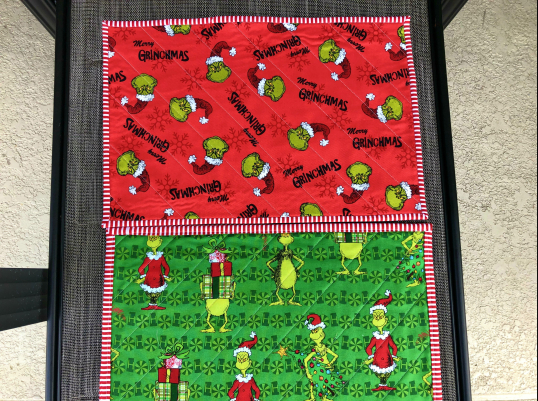 Christmas 2018 Grinchmas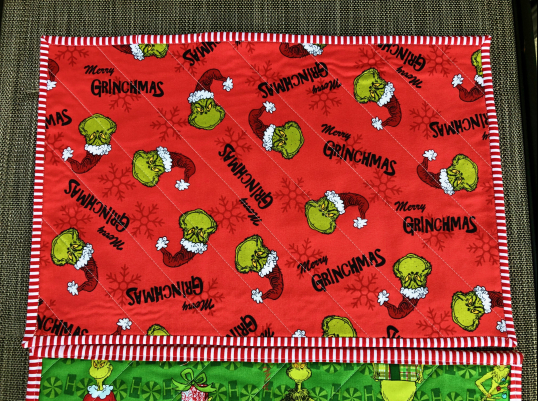 Christmas 2018 Grinchmas
I actually started this last set of QAYG place mats before Thanksgiving. My daughter loves bling! I found a jelly roll that had several pieces of fabric with metallic threads.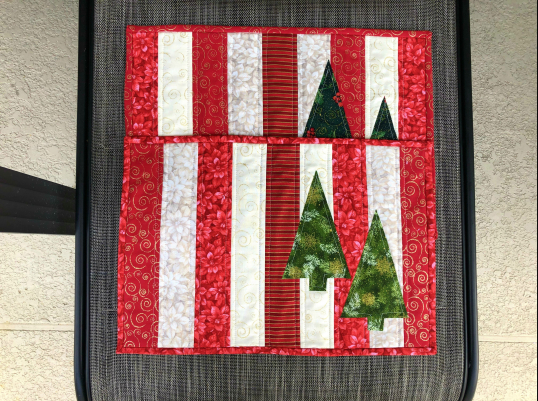 Christmas 2018 QAYG-P Front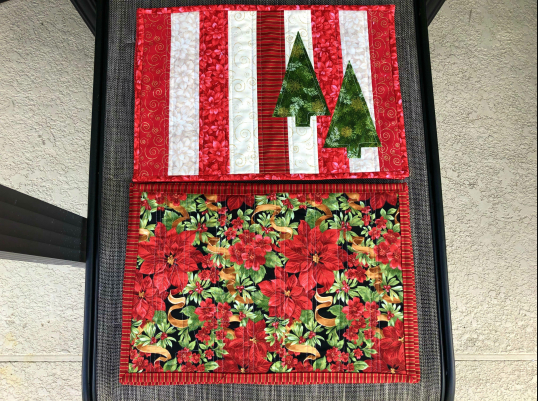 Christmas 2018 QAYG-P FB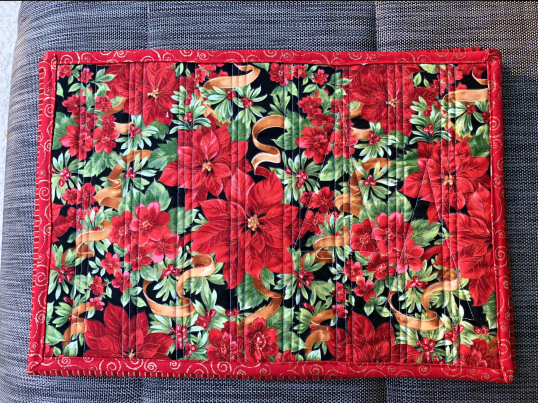 Christmas 2018 QAYG-P Back
Linking with Connie at Freemotion By The River!
Day 1 of Gift Sewing madness has ended ….hopefully I will be as productive tomorrow!
Happy Sewing!