Stringalong 2019
Lori, with Humble Quilts is having a string-along this year. I didn't discover the string-along until February 1 so I missed the January link up.
String piecing or string quilts are named for the strips (strings) of fabric sewn to a foundation such as muslin or paper. As with all other quilt blocks there are numerous layouts for string quilts.
Creating string blocks is one of my favorite ways to relax and sew. I can make a block while I wait for my embroidery machine to stitch out a design. String piecing is stress free because accuracy and perfection aren't required. The only drawback is removing the paper foundation — I usually remove the paper during TV time so it doesn't bother me that much.
My February string projects are below.
The African Print string quilt measuring 46 x 56 inches was a UFO from 2015. The fabrics were gifts from my mother in law. I am happy to finally have it finished.
string quilt – african print finished
I used my blue and neutral fabric scrap bags to create the star baby quilt. I am quite happy with this layout.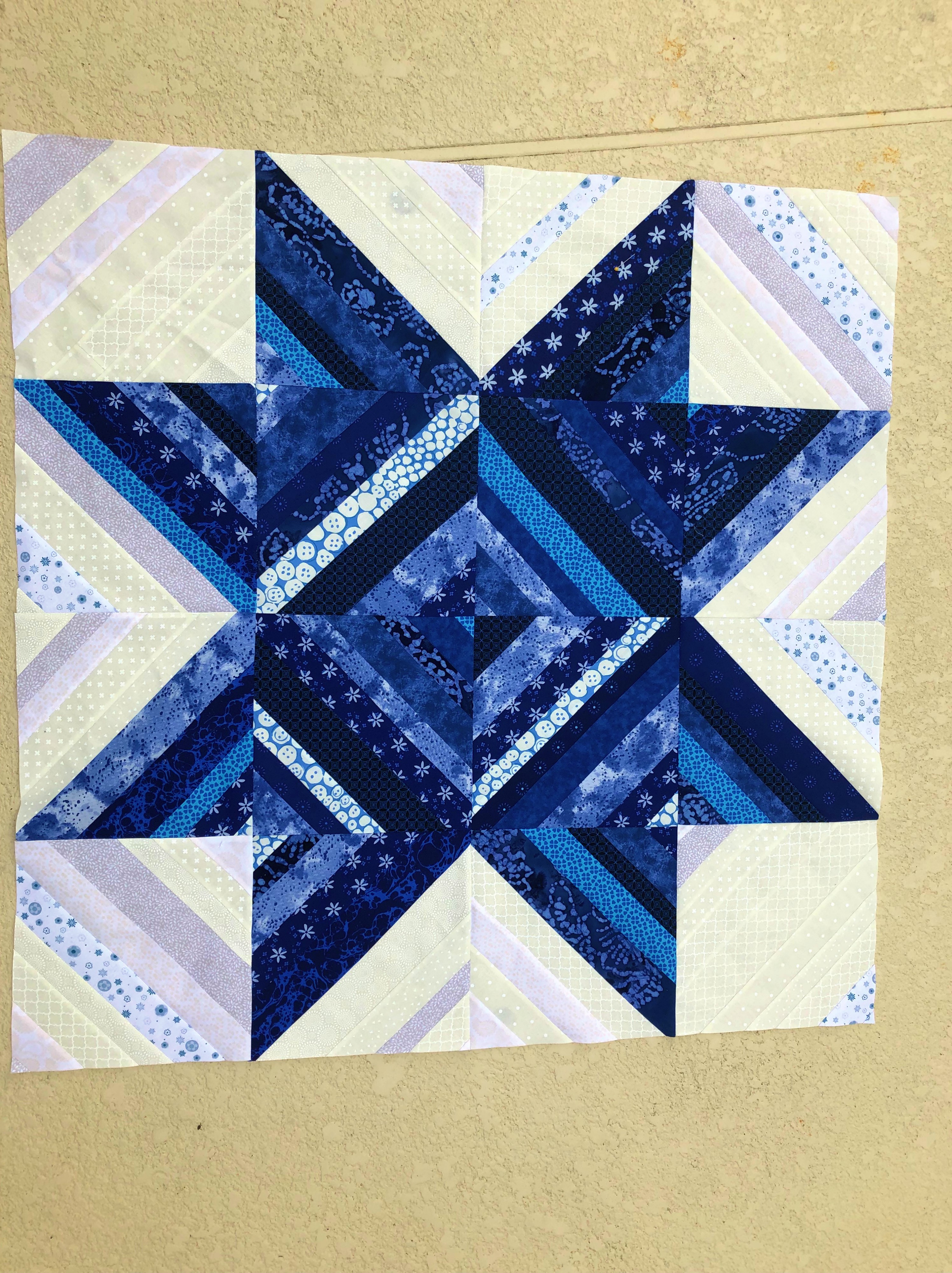 string quilt – blue star wip
I made this 22 x 22 inch string heart quilt for my sewing room. I used the last bit of my Kona scraps to make the mini quilt. I LOVE the scrappy binding ♥♥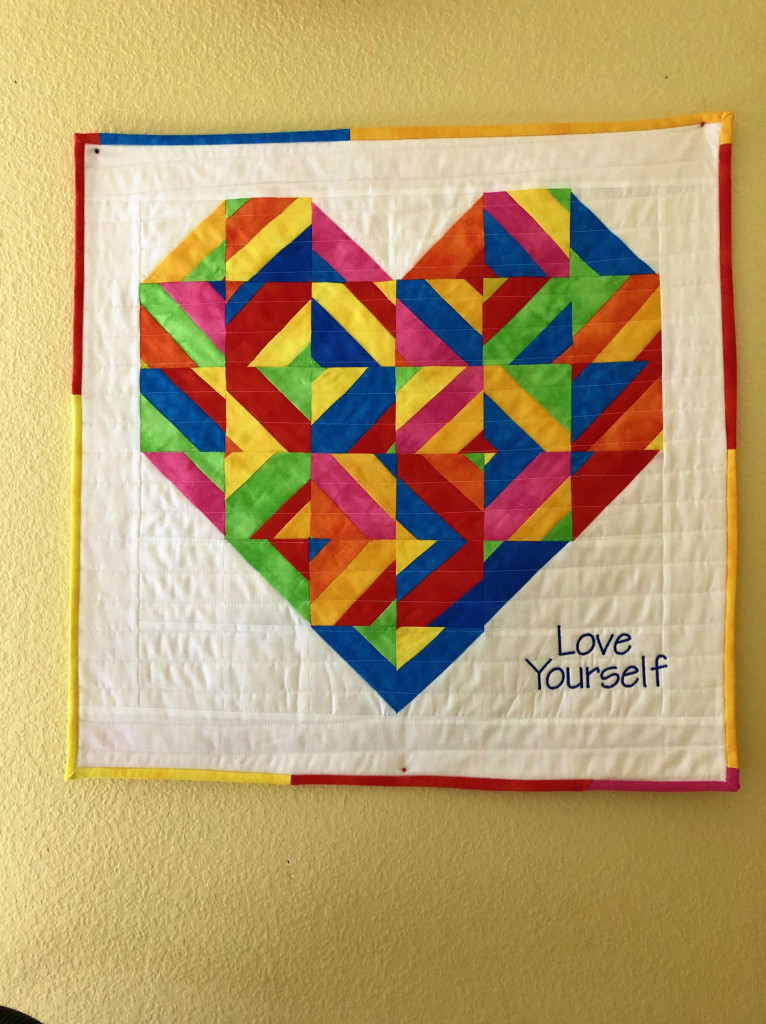 Love Yourself Mini Quilt
For the star and African print string blocks I used the Missouri Star 10 inch foundation papers. 250 sheets come in one pack – the paper tears away super easily and quick. For the heart string mini I used 8.5 x 11 inch newspaper print. I cut the sheets into 3.5 inch squares for the foundation. I purchased the newsprint paper from Amazon — 500 sheets for $10.
You can find the February String along link up here. If you get a chance stop by to see other amazing string quilt ideas.
Happy Sewing!