Green Bay Packer Christmas
My hubby grew up in northern Wisconsin and his family are big fans of the Green Bay Packers.
I made this adorable wall hanging for my mother in law.
The wall hanging measures 23×35 inches. Each panel was made with my embroidery machine – applique and quilting all in one hooping. The panels are approximately 8×12 inches.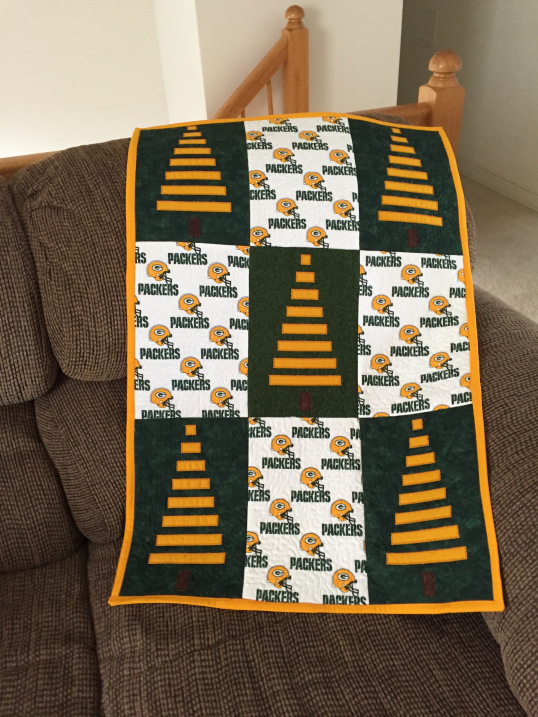 2015 Green Bay Packer Christmas Trees
4 of the Christmas tree panels I used the Hunter Green Moda Marble fabric, the center tree panel I used a fabric from an old Holly Taylor's collection. The filler panels and backing are the Green Bay Packer novelty cotton prints. The quilt was really fun to make.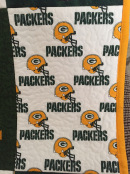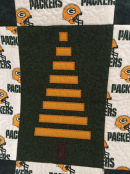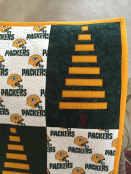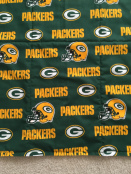 I'm hoping she will enjoy this unique gift!
Until next time – live love sew!