Happy Halloween
Growing up I wasn't a big fan of Halloween – I'm not into scary things. When my kids were small their dad had trick or treating duties. If he wasn't available I would take them to organized church events that had costume guidelines.. Yeah yeah I'm boring.
Eventually I got over my "Halloween Fear" and embraced it was only one day. I do love the orange/ black colors of Halloween and tend to decorate with those colors in mind.
Below are a few of the items I made for my home to celebrate Halloween ?
Throw coin quilt for my couch, I used one charm pack – Midnight Masquerade.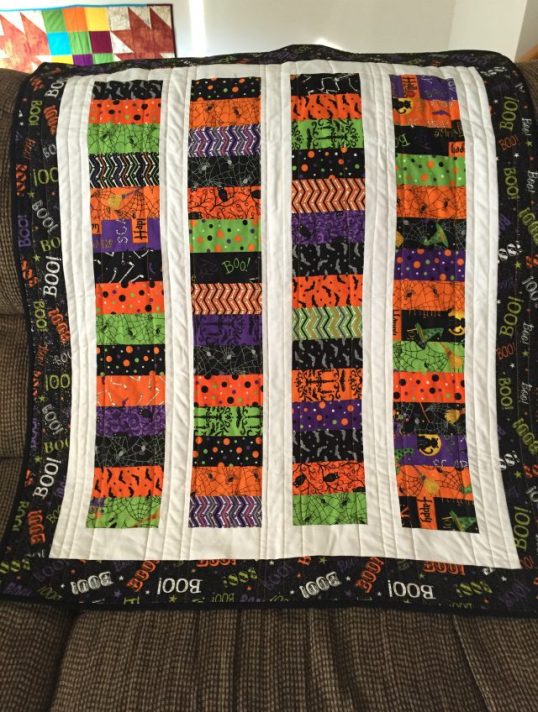 Midnight Masquerade Coin Quilt
Various Pillows:
Ghouls Just Wanna Have Fun : front made completely with my embroidery machine
Chevron and plus pillow more walking foot quilting practice
Colorado block — two color pillow to emphasis the pinwheel center also quilted with my walking foot
12×16 Made in hoop pillow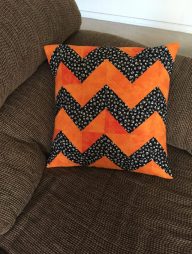 orange black chevron pillow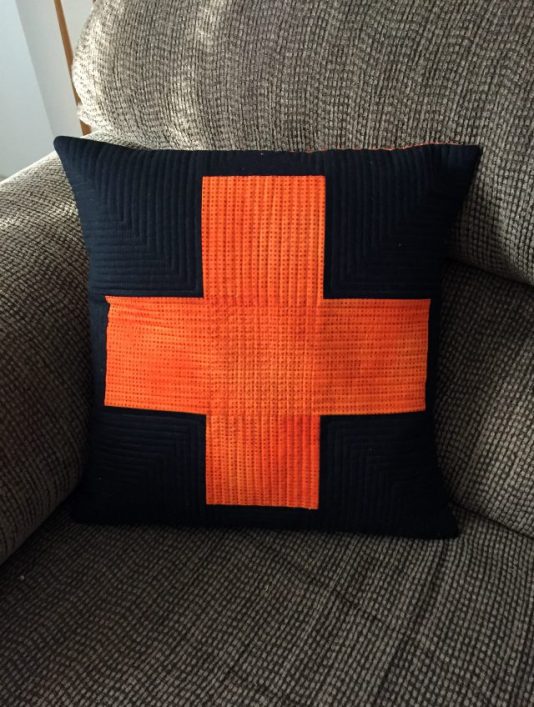 orange black plus sign pillow
Coasters:
coasters using the Missouri Star Quilt Company Periwinkle template
tutorial if you want to make your own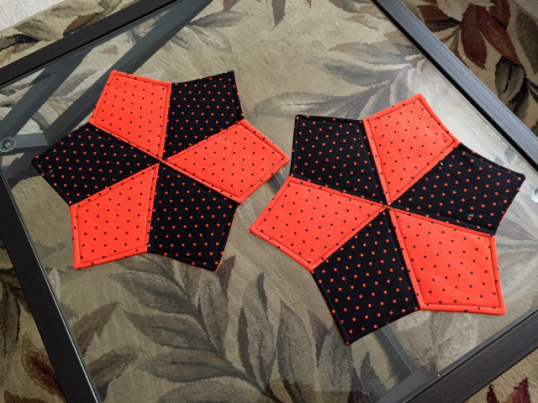 Periwinkle Template Coasters
Table Toppers:
Granny Square table topper made using 5 inch charm squares
Midnight Masquerade Dresden — one charm pack
Half Hexie Table Runner — another Missouri Star Quilt Tutorial
Quilt As You Go (QAYG) table runner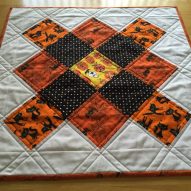 Halloween Granny Square Table Topper
Midnight Masquerade Dresden Table Topper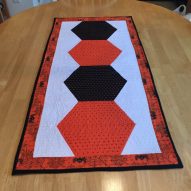 Halloween Half Hexie Table Runner
And lastly a little something for the front door!
Boo Star Door Hanger
Thanks for stopping by!