Leaves – The flowers of Fall
This past October son #1 married his lovely fiancee. It was a beautiful celebration for both families.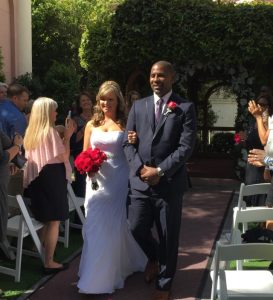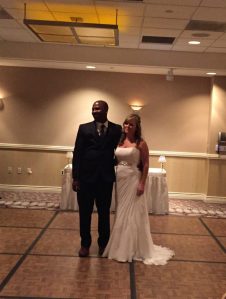 2016 George Heather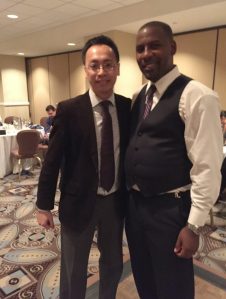 2016 George David
They had a Las Vegas destination wedding. The ceremony was held in the Garden Chapel at the Flamingo Hotel. The chapel was most definitely a tropical setting with waterfalls, palm trees, flowers, trailing ivy and of course lovely flamingos!
George and Heather shared their special moment with 45 friends and family — My son's good friend from Taiwan was able to attend. It was such a pleasure meeting and spending time with him.
I hadn't been to Las Vegas in several years and it was my husband's first visit; so we planned a vacation around the wedding. We visited the really awesome Madame Tussauds wax museum, toured both Hoover Dam and the West Rim of the Grand Canyon.
Pete with his favorites — Tiger Woods and Arnold Palmer (wax museum)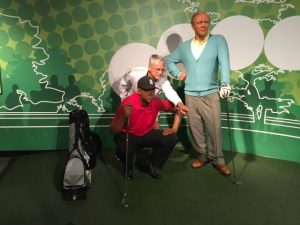 2016-lv-pete-wax tiger arnold
Tour at Hoover Dam and Mike O'Callaghan-Pat Tillman Bridge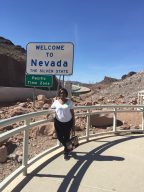 2016 Callaghan-Tillman Bridge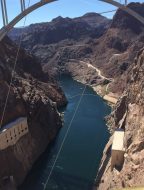 Lake Mead – Hoover Dam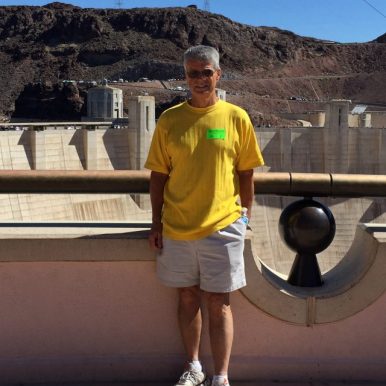 2016 Hoover Dam
West Rim Grand Canyon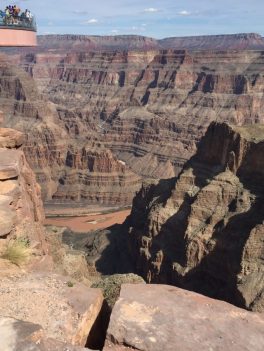 West Rim GC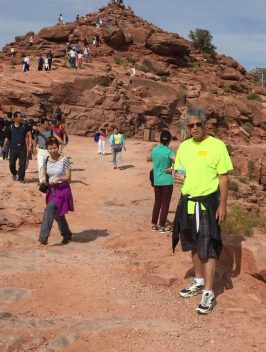 2016 Pete- west rim Grand Canyon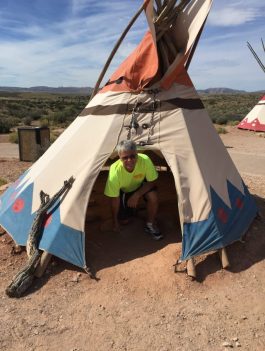 Nomadie Tipi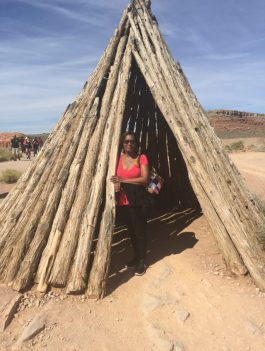 Hualapi Wikiup
The kids bought a new home in April. The basement is my son's "man cave" and is decorated in earth tones. I made a quilt for them to snuggle under while in the basement.
I used the Double Slice Quilt Pattern one of the many inspiring tutorials from Jenny Doan with Missouri Star Quilt Company. This was a great pattern for me being quilting newbie. Double Slice is super easy and pretty quick. I used one layer cake – Robert Kaufman's Grove Artisan Batiks for my 50×60 quilt. I fell in love with all of the fabric — the colors of the leaves match each season! My hope for George and Heather – may their love continue to grow as each season changes.
I definitely plan to use this pattern again — adding borders to make it a little larger. I love using precuts because they give your quilt the organized scrappy look.
If you like to make your own click here for the tutorial.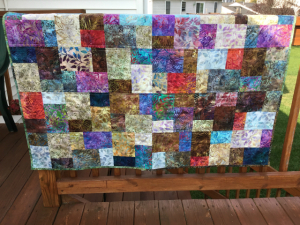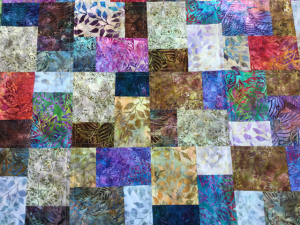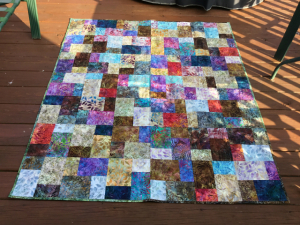 Thanks for stopping by!