Another UFO Finish – Yay!!
Happy Monday!
I've been sewing like a mad woman this past week. We will be traveling again so I wanted to get a few items finished to stay on track fulfilling my 2018 goals.
According to my records I started this bed runner project in 2016, found it 2017 before our move, and found it again last month. The pattern is "Spinwheel Bedrunner" by Tricia Lynn Maloney, which I found in the magazine "Annie's Quilting With Pre-cuts". The pattern uses half lengths of 20 jelly roll strips, so I was able to make a matching wall hanging with the scraps.
I used Sumatra Batiks by Blank Quilting, which is beautiful collection of prints. I used Kona Cotton in black as the background fabric. It was the first time I combined a quilting cotton with a batik – it was a match made in heaven.
The picture below is the actual spinwheel block – it's a funky pinwheel! Very easy to construct.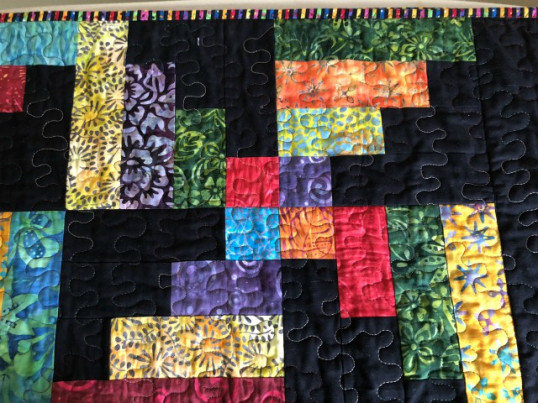 batik spinwheel block
My bedrunner measures 16 x 90 inches and definitely adds some color to one of our very plain guest bedrooms.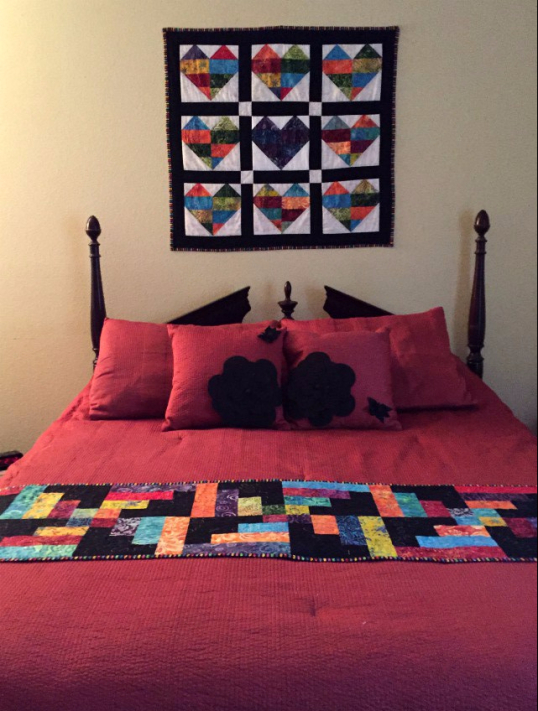 Batik bedset
I used the scraps to create a strip pieced heart wall hanging. I used the Tender Hearts tutorial from Missouri Star Quilt Company to create the wall hanging. I'm not sure what I did wrong with the center block so I added the cornerstones to make it fit ? Or should I say it was a design choice?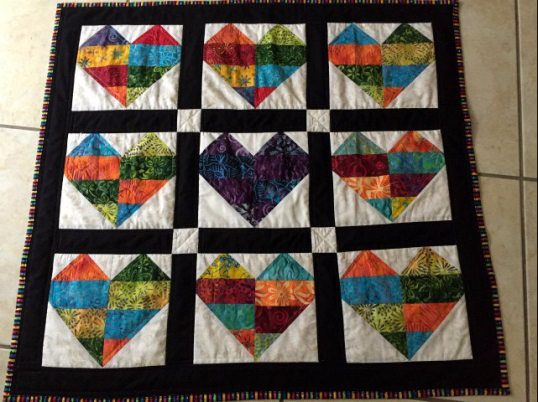 Batik Hearts WH
Linking up with main crush Monday with Beth at cookingupquilts – be sure to stop by to see what other creative minds are making!
Happy Sewing!