Scrap Attack
The fourth of July in our area was a rainy day so I used it as an opportunity to work on a few fall projects.
Fall is my favorite season and orange/black is my favorite fall color combination. I focused my efforts on making projects using my scraps in orange and black.
I'm on a log cabin kick right now so I created a table runner. My log cabin blocks finish at 8 inches; I cut the strips to size before sewing making it easy to chain piece each block. After completing a round I used my log cabin trim tool to square up each block. Once all of the blocks were finished I tried several layouts but liked this one best.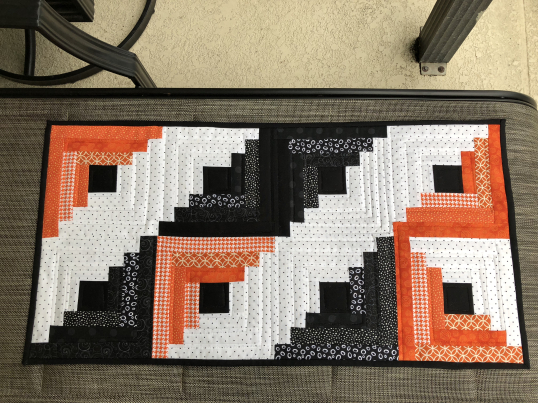 orange black log cabin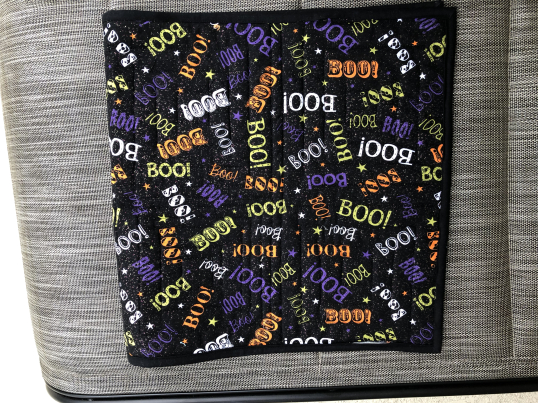 orange black log cabin backing
Last year I won a copy of the April/May 2017 edition of McCall's Quick Quilts from one of my favorite pattern designers Abigail Dolinger. I used her pattern from the magazine "Travel Plans" to create these scrappy orange/black his and her place mats.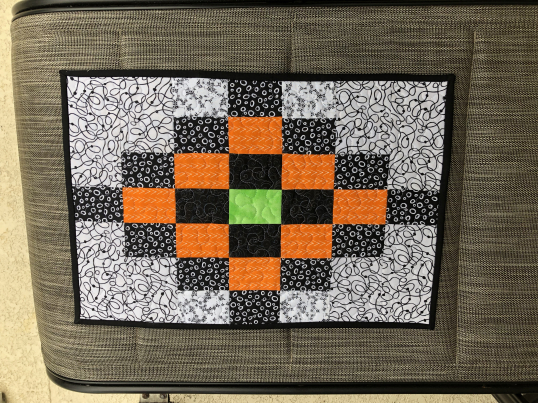 travel plans his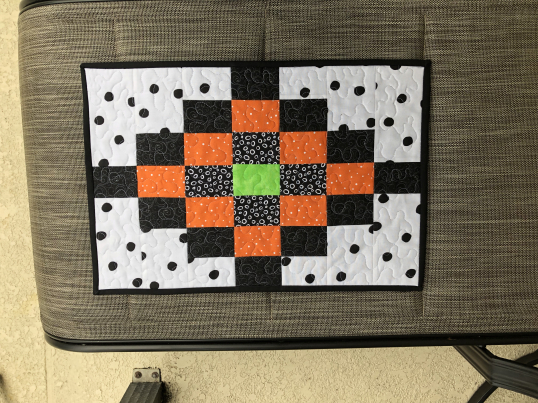 travel plans her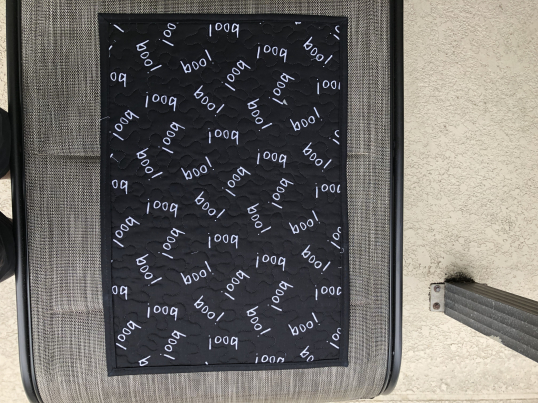 travel plans backing
Another pattern "Charmville" also created by Aby is one of my all time favorites. This time I used the pattern to create mug rugs for us. Charmville was published in the February/March 2014 edition of McCall's Quick Quilts.
Charmville mug rugs
Aby has lots of tutorials and great posts about ways to use your scraps. You can find her at abyquilts.wordpress.com
Not bad for one day….still have lots more scraps!
Joining Linky Tuesday with Connie at Freemotion By The River.
Happy Sewing!