Finally A Finish
Hello and Happy Tuesday!
It's been a couple of weeks since I've posted, we've been busy and having fun ?
I'm happy to have another project finished – Yay!! I started my scrappy batik hourglass quilt earlier this year. On my project planner I had this quilt marked with a need by date of September 1, so I moved it to the top of my priority list.
I was drawn to the Tradewinds batik collection by Connecting Threads for the autumn hues – colors that warm my heart. There are several ways to create an hourglass quilt block. My fabric was cut in strips so I used my companion angle ruler to cut the strips into quarter triangles to assemble the blocks.
My quilt measures 50 x 60 inches. I know that stitch in the ditch quilting isn't sexy, but it's quick, relaxing and quite satisfying for me.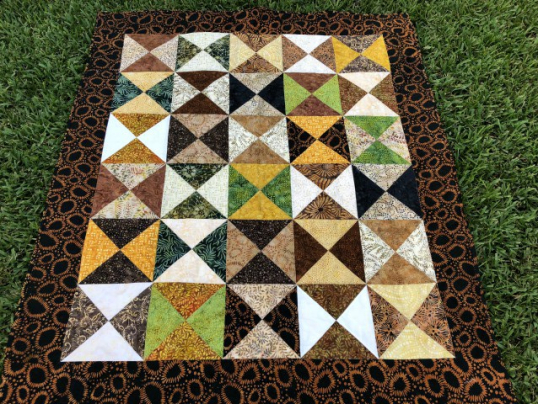 hourglass – batik finished
I had lots of bonus half square triangles from the strips so I made a couple of pillows to match.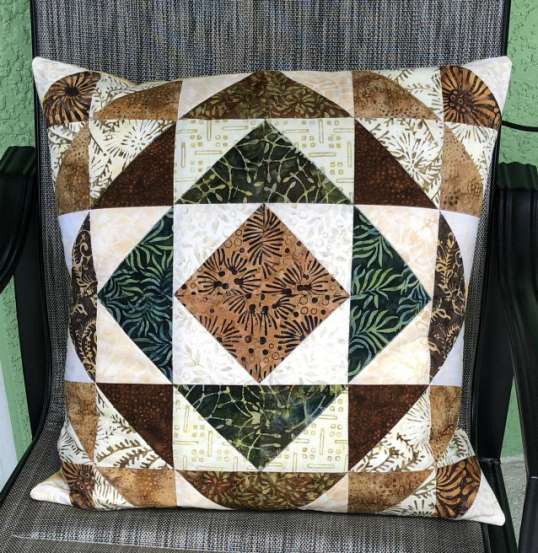 hourglass scrap pillow 1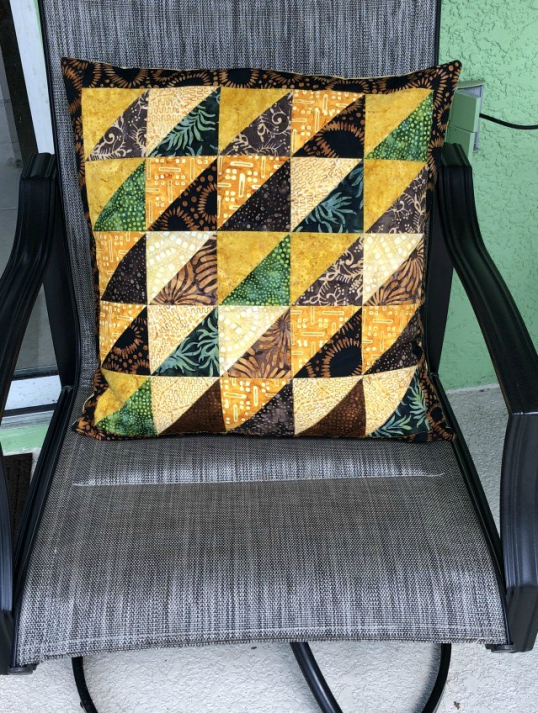 hourglass scrap pillow 2
It's Linky Tuesday with Connie at Freemotion By The River. If you get a chance stop by for some great inspiration!
Happy Sewing!