Friday Finishes
Happy Friday!
I have two small finishes to share today.
Earlier in the week I was trying to decide what fabrics to use for the Jolly Bar Merinque quilt so I watched this video on how to make the quilt. Kim Jolly explains how to use the perfect rectangle ruler. I also looked at the Creative Grids video on using the same ruler and fell in love with a block the designer was demonstrating and decided to make that first and start the Merinque quilt later.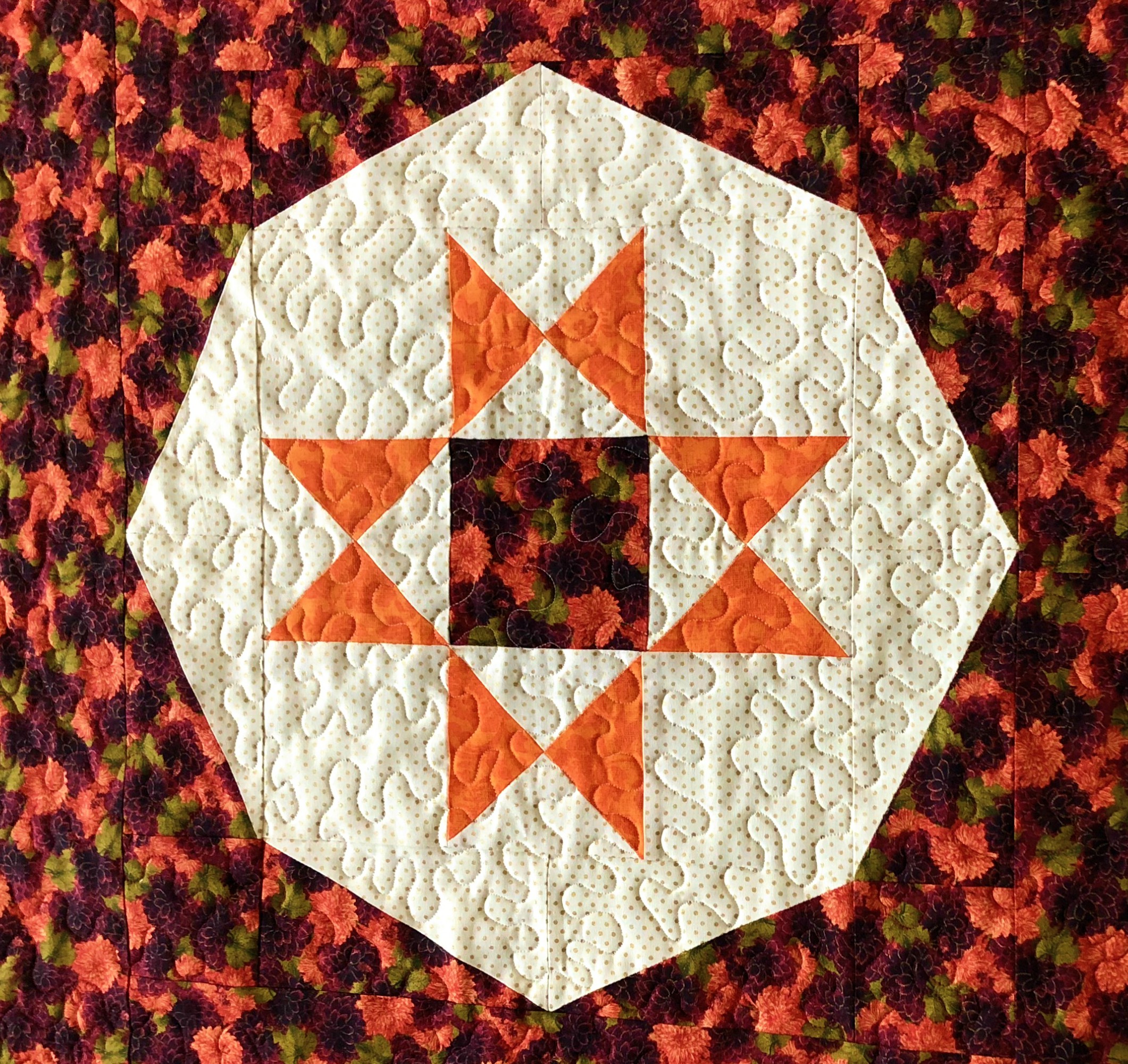 Ohio Star HRT Octagon
I love the circular illusion! Using half rectangle squares surrounding a 12 inch quilt gives the circular illusion. I added a border to make a small table topper.
Autumn Ohio Star
I can now check off the snail trail quilt block on my to do list! The snail trail block also has the circular movement. I've been following the black and white blog hop this week and decided to make a mini quilt with the snail trail block in black and white.
Snail Trail Mini Quilt
I used this tutorial from Missouri Star Quilt Company — of course I added a little embroidery ?
Snail Trail Mini Quilt
Happy Sewing!