Baby Quilts – Work In Process
Happy Wednesday!
I'm working on gifts for two beautiful babies.
One of the father's loves to fish so I created this quilt to honor his hobby. I sketched out a fish block on graph paper and made it come to life with fabric. The exaggerated eyes are fused on and I will stitch them down while quilting.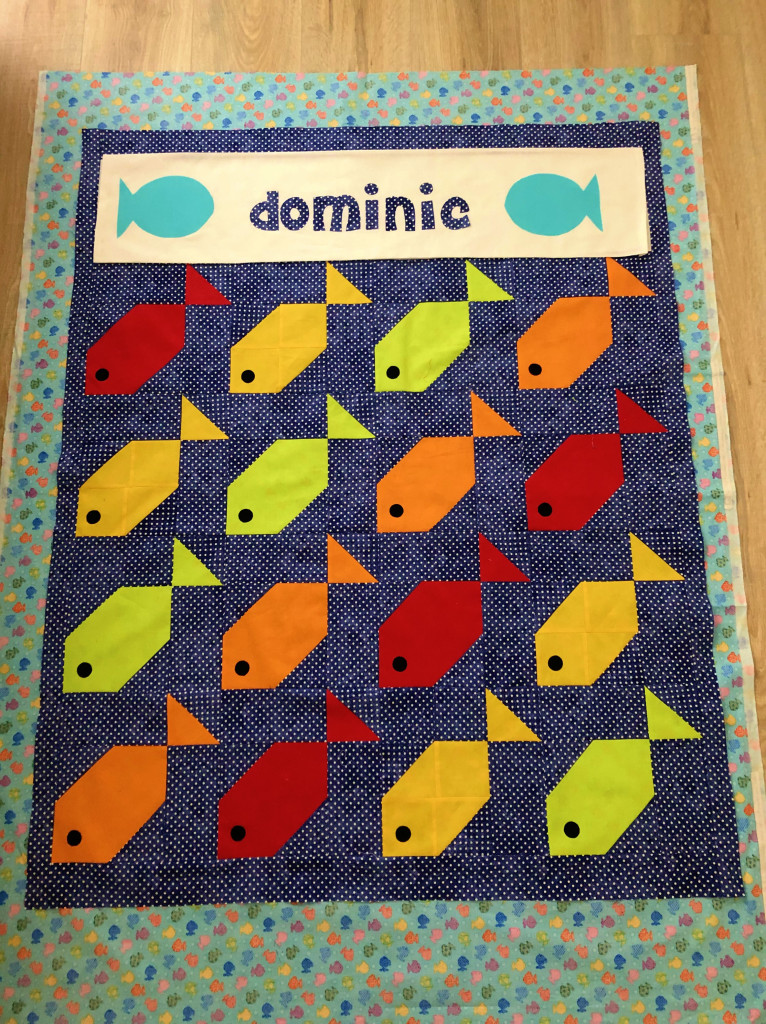 Gone Fishing Baby Quilt WIP
The second quilt is for a baby girl. Her room is decorated in bright colors. The wall paper border in her room has really cute spinning tops as part of the design. I wanted to create something to complement the border.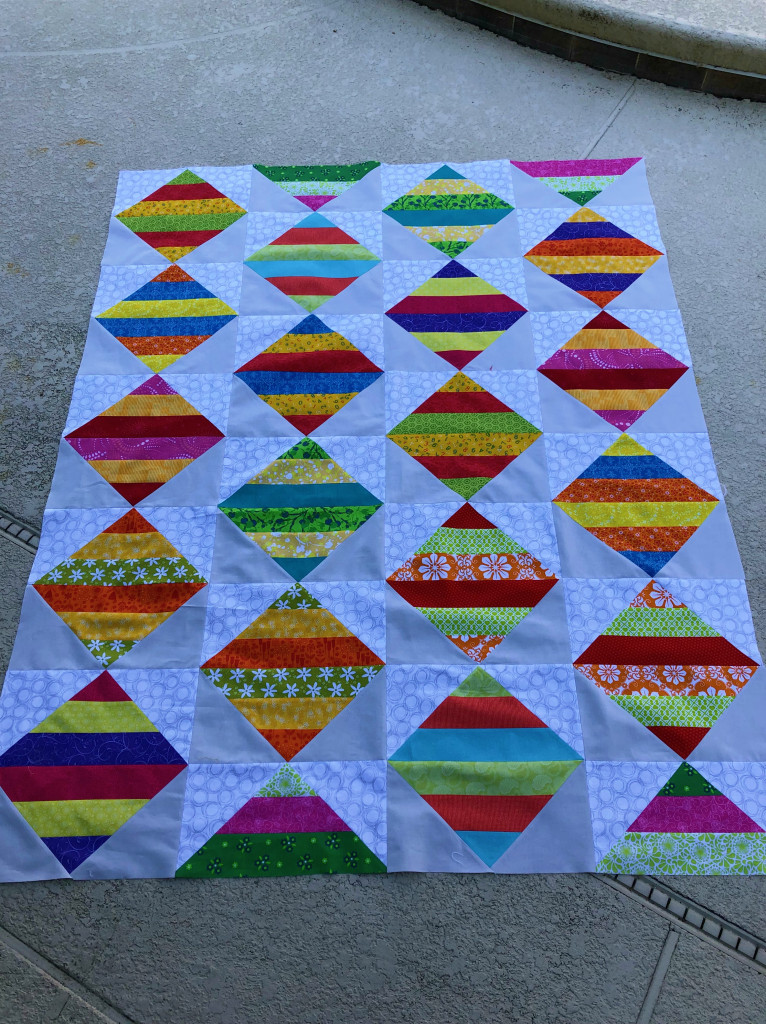 Spinning Top Quilt WIP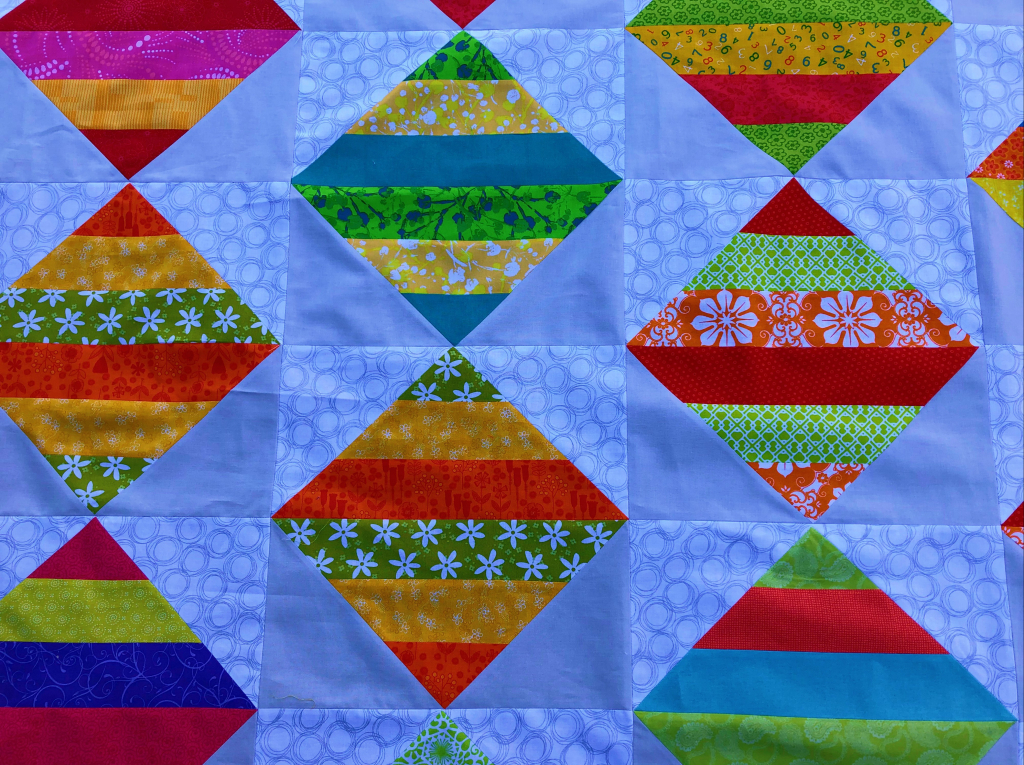 Spinning Top WIP
Hope you are finding time to sew this week ?