Scrappy Fun
Happy Wednesday!
I spent Tuesday relaxing and doing some mindless sewing. I pulled out my scrap bag of 1.5 inch wide strips and got busy. I recently joined a book club that meets on Friday nights at one of the local Starbucks. I wanted to make something to keep everything I need for the book club in one place.
I went to my trusty "someday" list and decided to make the Fat Quarter Shop Simple Zipper Pouch. I altered the pattern to use my scraps and went with a broken herringbone design. I made 3 panels for the front, using a QAYG method. The panels were pieced directly onto a 4 x 11 inch scrap of batting . Once I joined the panels I followed the Fat Quarter shop tutorial in its entirety. My pouch finishes at 11 inches tall and 12 inches wide.
I really liked this pattern and would make it again. You can see the video here.
After I got in the groove of making the herringbone design I made a matching cover for my IPhone and a cozy for my water bottle. My kindle, journal and phone all fit comfortably in the pouch. Do you have a favorite pouch pattern?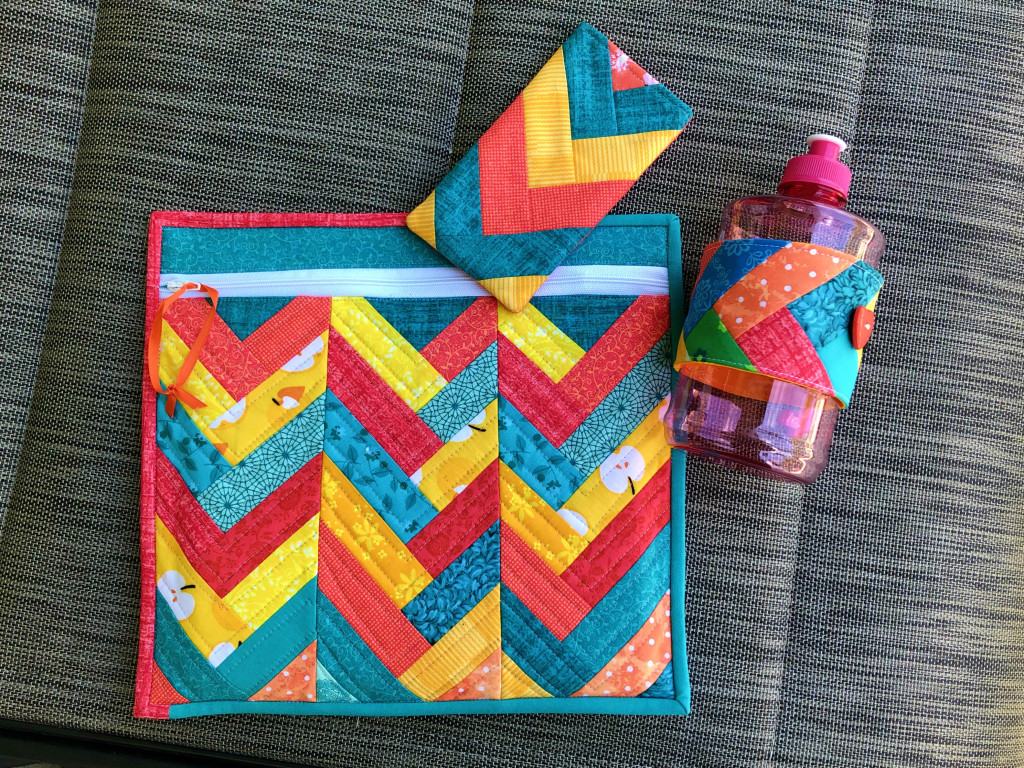 Scrap Accessories
quilted zipper pouch

quilted I phone cover

simple zipper pouch
Below are pics from the weekend with two of my kids and son in law.
Happy Sewing!