Sew Ready for Autumn
Happy Friday!
While planning my fall themed projects for our home this year I decided to use ombre fabrics with a black grunge background. Hubby likes bright colors and I like rust/gold/burgundy for fall. So to keep peace and make both of us happy I chose ombre/black fabric combinations.
Are you wondering what ombre fabrics are? Ombre fabric fades from light to dark over a length of the fabric. It's all the same hue but different tints and shades over the length.
I used both Moda's Basic Ombre and Wilmington's Ombre Washart fabrics along with Moda's Grunge in Onyx for most of my projects.
I fell in love with fellow blogger and friend Roseanne's Las Vegas Leaves Quilt and knew I wanted to make my own version. I decided to go smaller and make a table runner for the family room.
maple table runner
When I was sketching out potential layouts for the maple leaf quilt block, I discovered if I removed the stem block I was able to get really cool secondary designs — the plus sign and a cross — how cool! My wall hanging was created from that realization!
maple wh
Of course I had to make a few pillows
ombre scrap pillow

fall pillow

fall pillow
and coasters….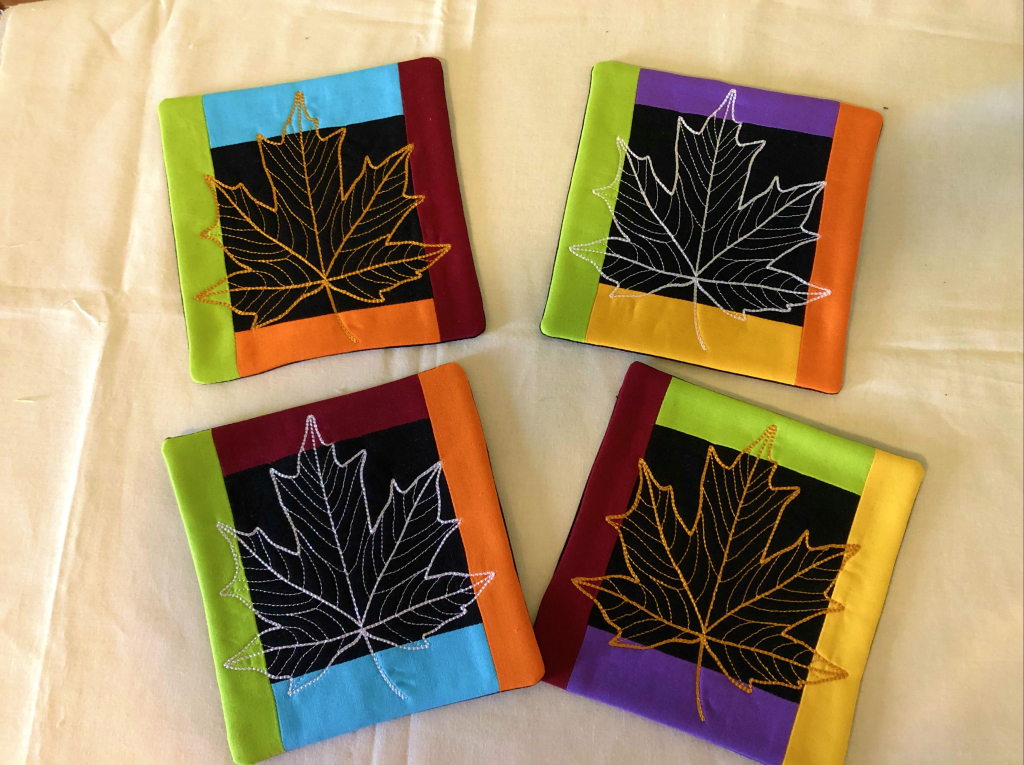 fall coasters
Finally for myself a wall hanging in rust, gold and dark red♥♥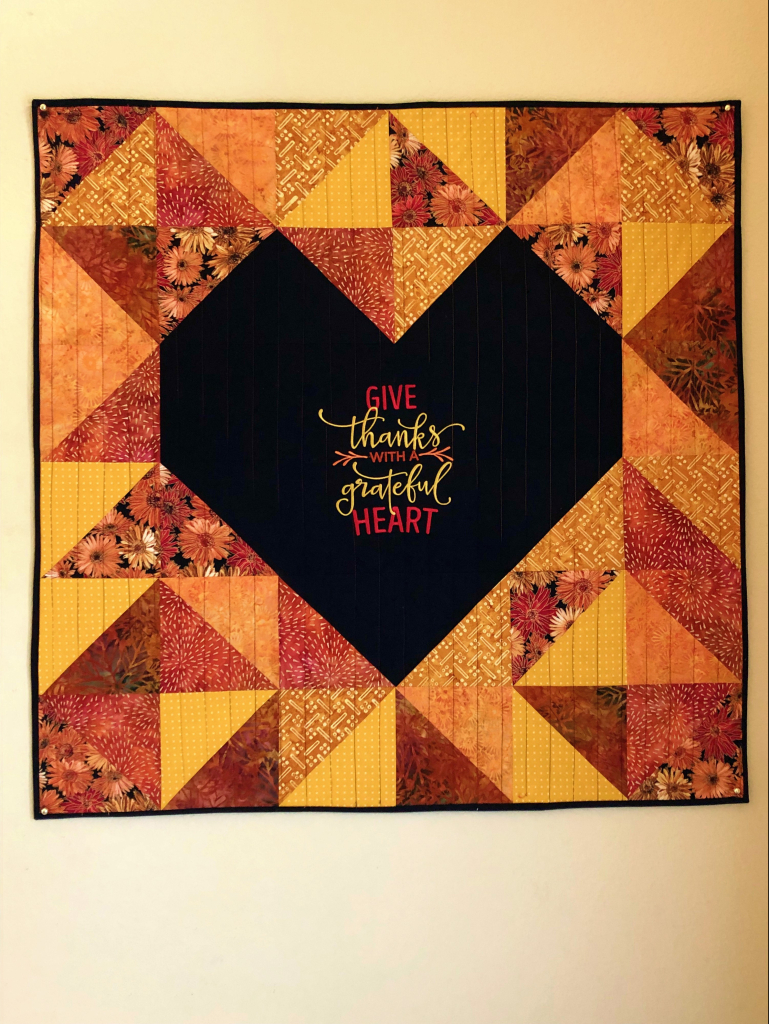 fall wall hanging
Have you started decorating for fall?
Hope you have a great weekend and happy sewing!