Tri Recs Ruler Fun
Happy Thursday!
Our embroidery/quilt club this week focused on using the Tri-Recs tool.
tri recs ruler combo
The Tri-Recs ruler combination is the easy way to make triangles with in a square – a popular feature in many patchwork quilt patterns. I find it to be one of the handiest ruler sets I own. There is a cut off angle on the recs portion of the combo set that makes aligning and sewing the units extremely accurate.
Initially I had trouble with the set but after watching Bonnie Hunter's videos the light bulb came on and I've loved the Tri-Recs rulers ever since.
The recs portion of the tool allows you to make half rectangle triangles — which is my favorite. The tricky part is understanding if you need a right or left diagonal seam – it's best to sketch out your design before cutting the fabric — I learned the hard way ?
Our first project was piecing simple hrt units for placemats using the recs only portion of the tool. The placemats are 12 x 18 inches, each half rectangle unit measures 3 x 6 inches – you need 12 units to make one placemat. The fabric I used was from Moda's V&Co ombre basics line.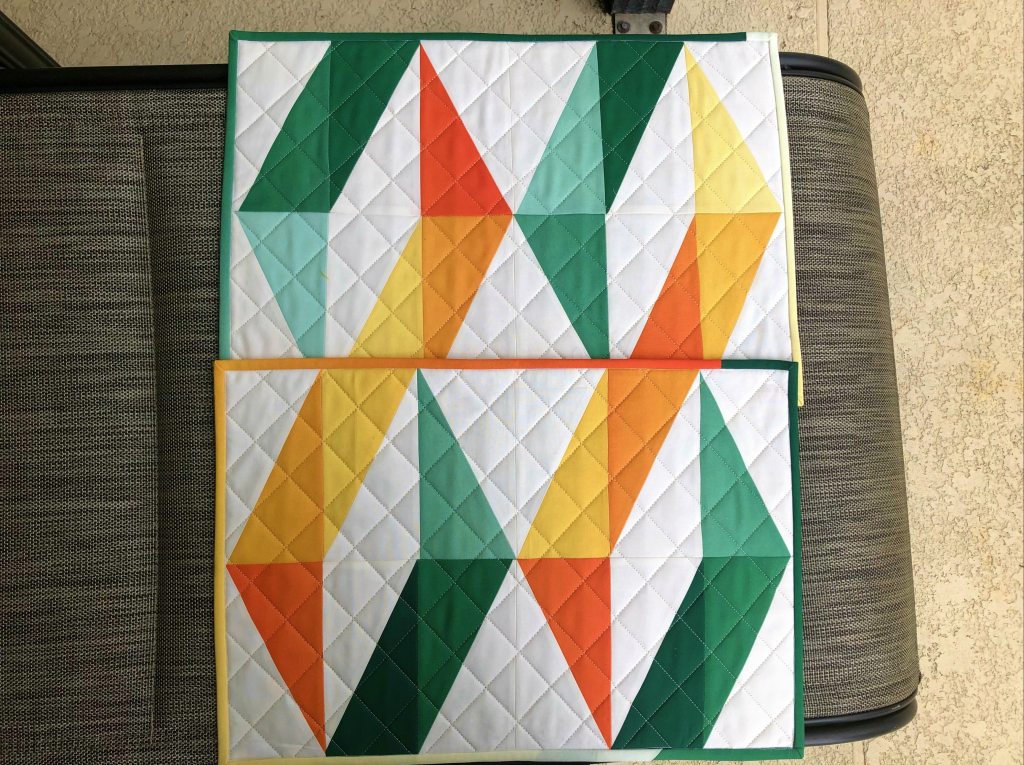 Tri Recs placemat
For our table runner I created a petal block and used the 6.5 x 6.5 inch square of background fabric in the center for the embroidery. The petal block finishes at 12 x 12 inches. Each triangle in a square finishes at 3 inches — you need 8 units to make the petal block, you also need (4) 3.5 x 3.5 unfinished squares of background fabric for the corners.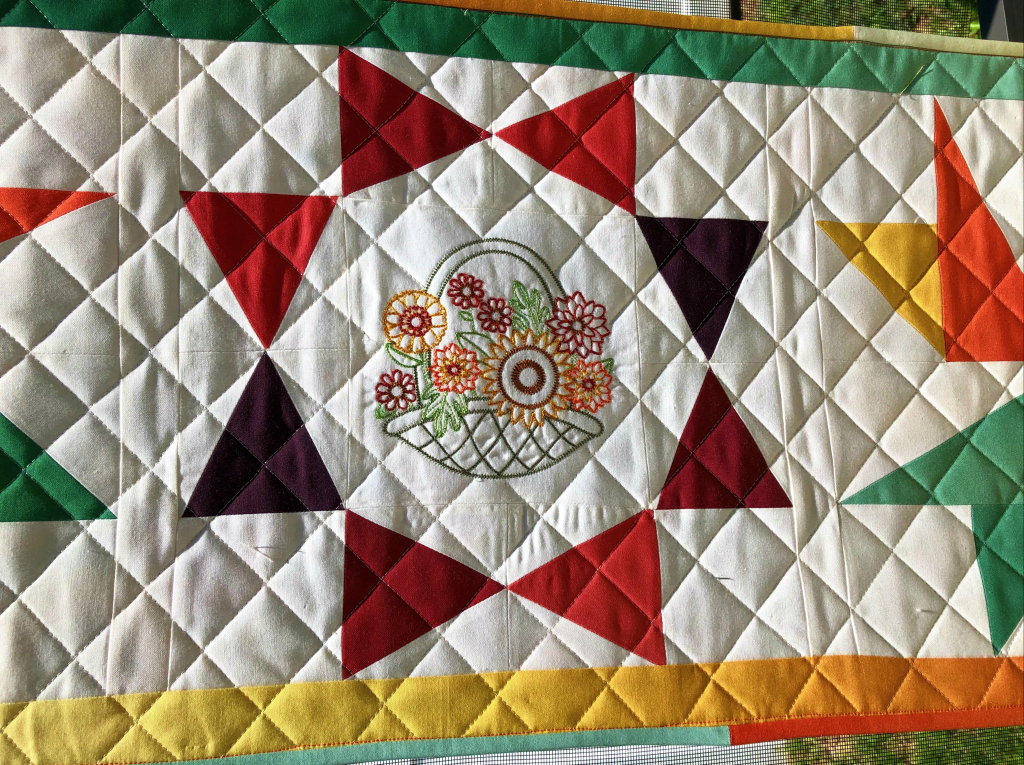 tri recs petal
Again using recs only portion I designed a funky pinwheel block that also finishes at 12 inches. Each quarter section of the pinwheel is made with a 3 x 6 half rectangle triangle, a 3.5 x 3.5 inch half square triangle, plus (1) 3.5 x 3.5 unfinished squares of background fabric for the corners.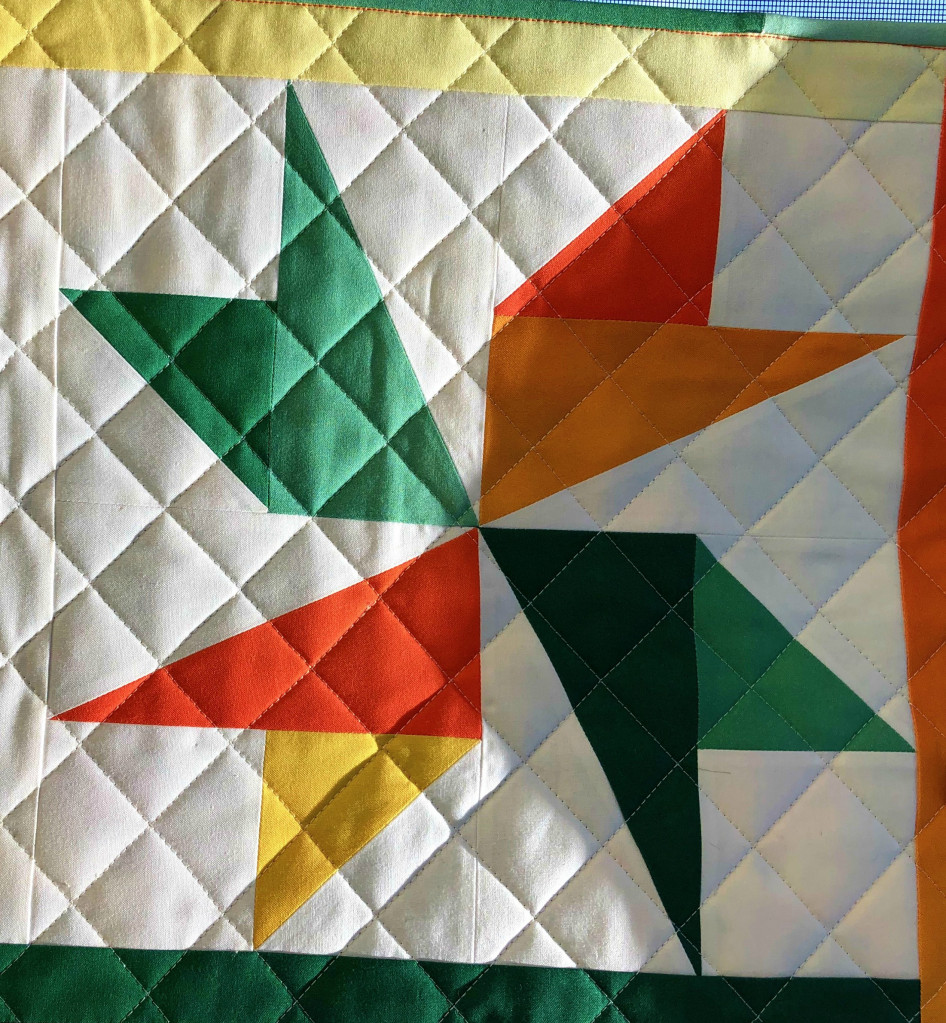 tri recs pinwheel
After adding sashing and border the table runner measures 15 x 41 inches.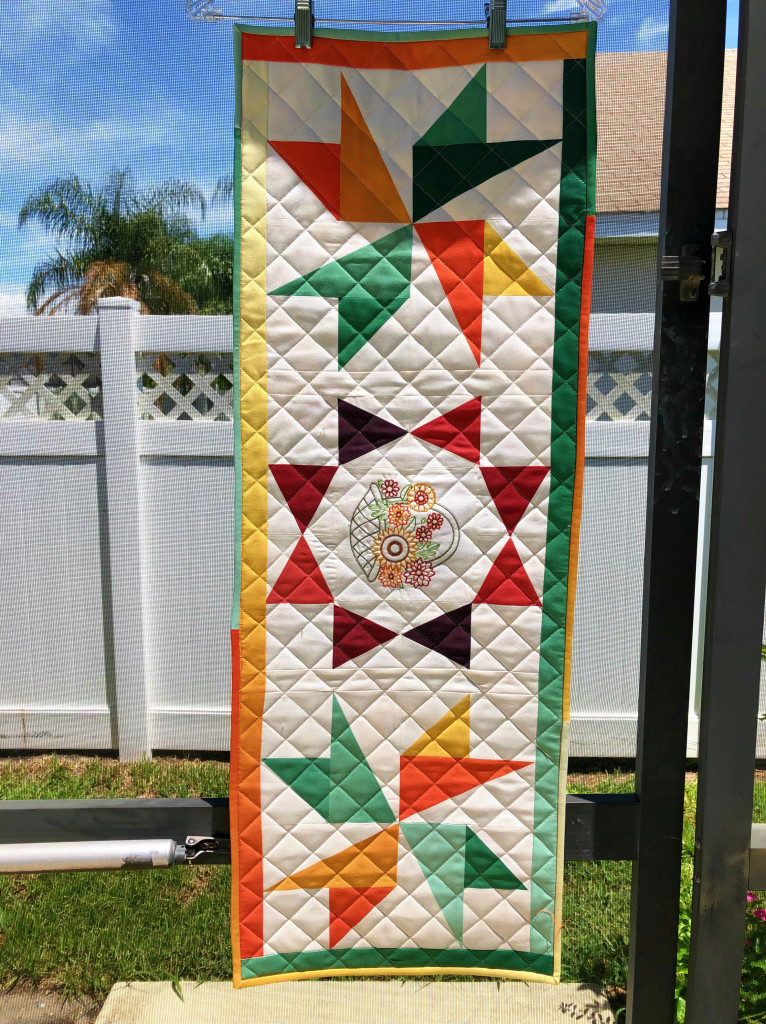 tri recs table runner
I absolutely loved the backing fabric used for both placemats and table runner. I found it a JoAnn's!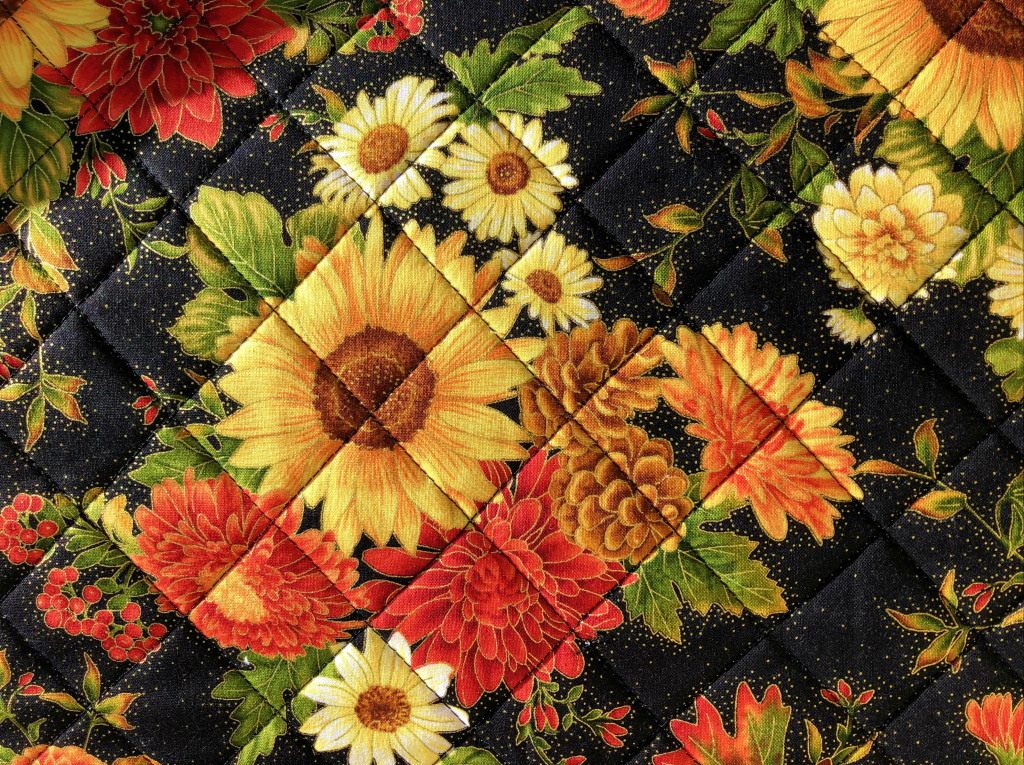 I also displayed another table topper using the tool — I hope to have it finished soon.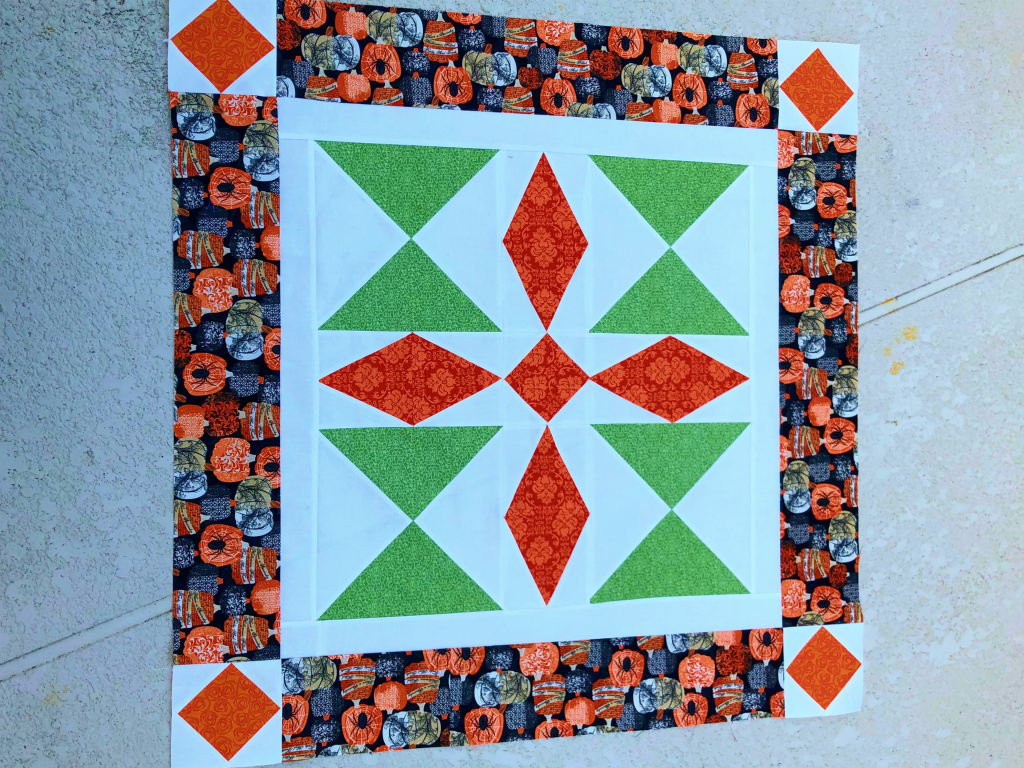 tri recs wip
If you are interested in making larger triangle in a square units or half rectangle units, Creative Grids offers the Perfect Rectangle and the Triangle Squared Rulers. Definitely more pricey and aren't sold as a set.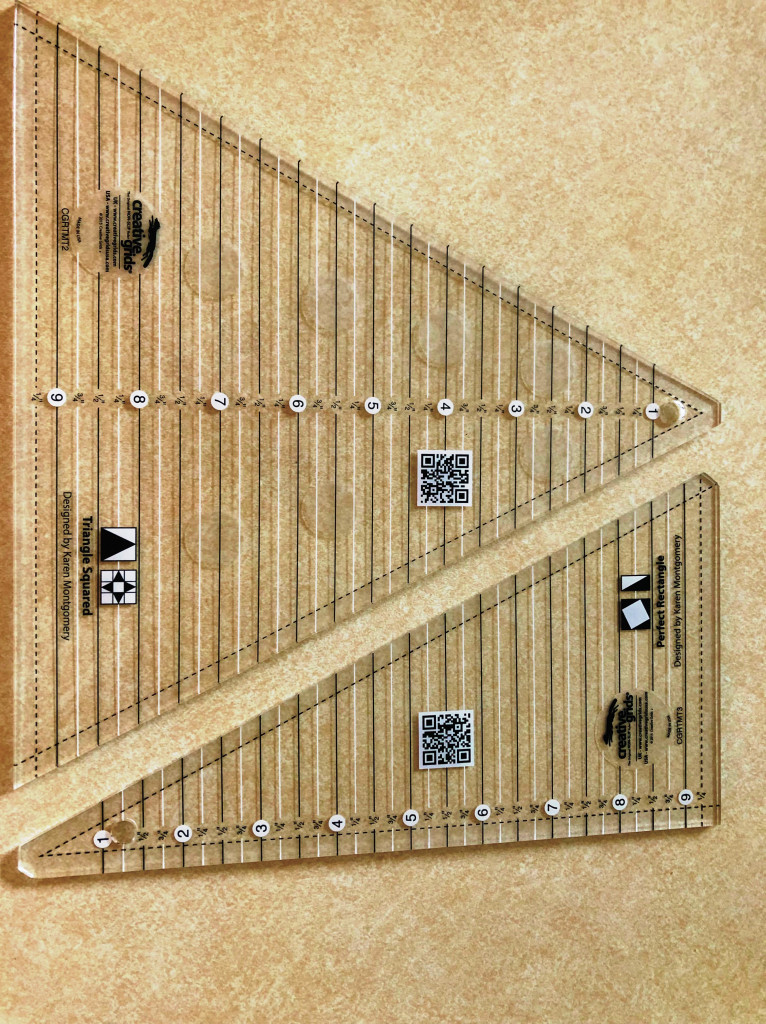 I used the Creative Grids rulers to create a candy corn pinwheel – my sample pillow block is pictured below.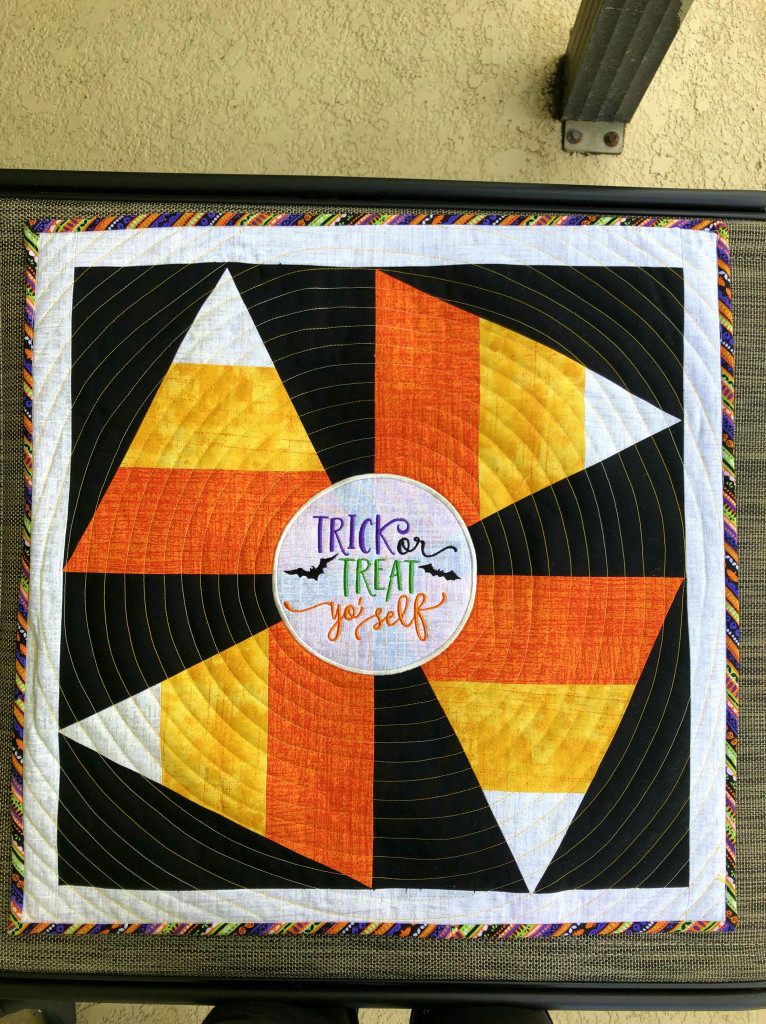 tri recs
Have you tried the Tri-Recs tool? If so what's your favorite quilt block to make using this ruler set?
Happy Sewing!