To Do Tuesday – #4
To Do Tuesday is a linky party hosted by fellow blogger and quilting friends Roseanne & Sue at Home Sewn By Us. It's a great way to document projects you are working on, stay focused and be inspired by what others are making!
To-Do for the week of April 14th through April 20th:
Candy Corn Table Runner – √ done
Quilt Hexi Bloom Wall Hanging – √ done
Start piecing Baby Boy – Patchwork Elephant Quilt – √ done
Finish Piecing Winged Migration Quilt – √ done
Fabric pull for RWB table runner– √ done
To-Do #1
After creating a pseudo kaleidoscope quilt block I thought I would try making a real one using Halloween themed fabrics in white, yellow and orange to give it a candy corn look.
It such a great feeling when your points line up! The orange fabric has spiders and the black background fabric has cat faces! The orange and yellow wedges form windmills that really pop against the black fabric.
candy corn kaleidoscope wip

candy corn kaleidoscope wip
To-Do #2
I finally finished my Hexie Blossom wall hanging! YAY ?
hexie blossoms finished

hexie blossoms finished
To-Do #3
I was able to get the elephant baby quilted pieced. I still need to do the blanket stitching and other details. Haven't decided if I will add baby's name or some other embroidery design.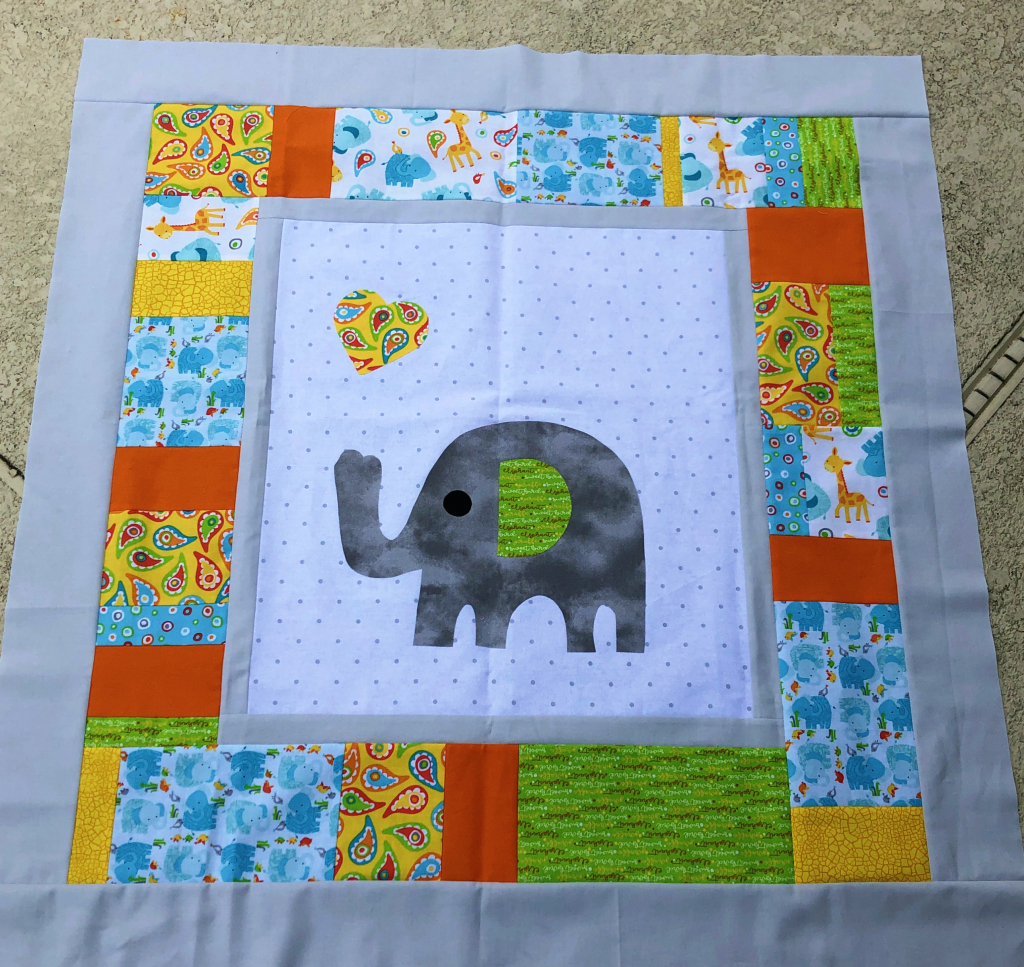 elephant baby quilt wip
To-Do #4
Winged Migration is quilt I started last year. Finally got the quilt top pieced and ordered the backing for it.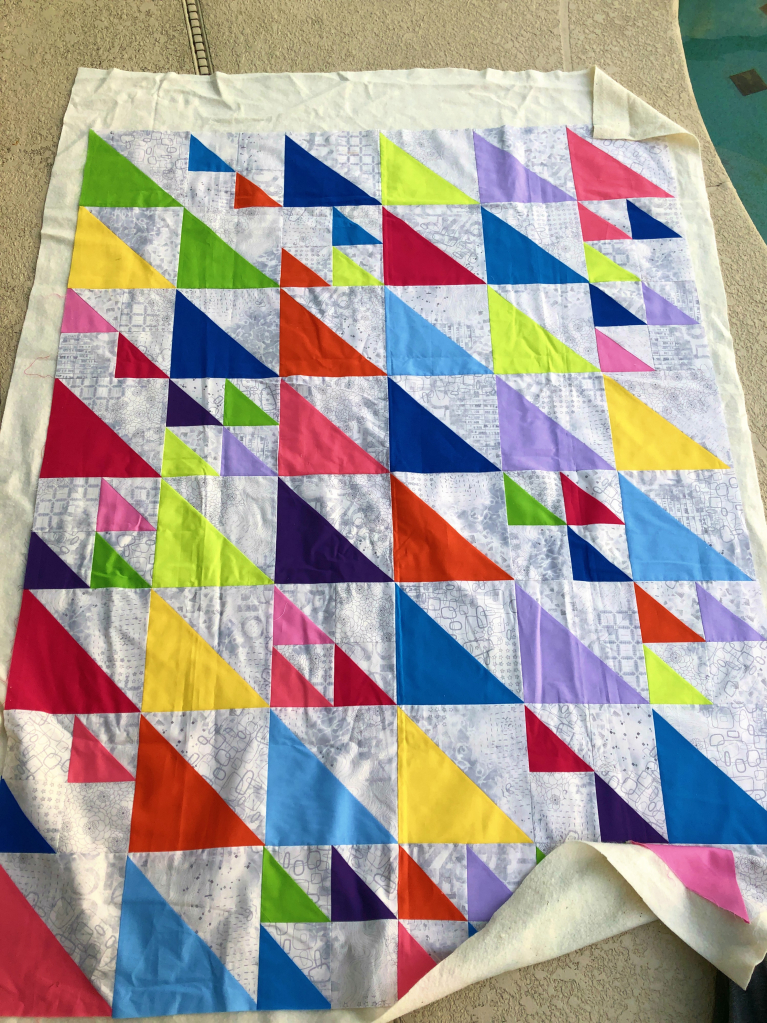 winged migration wip
To-Do #4
I've been a bit obsessed with paper piecing lately. I really enjoy it and it's something I can do while watching/listening to TV.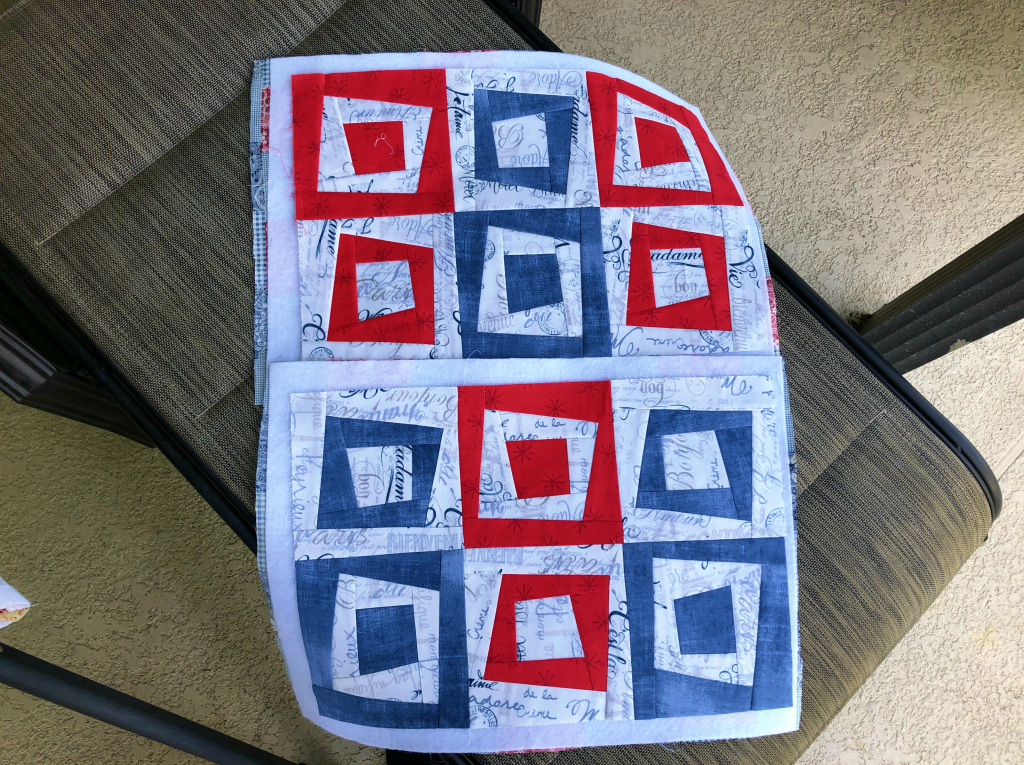 wonky log cabin placemats wip
I used half rectangle triangles to create the spinning star.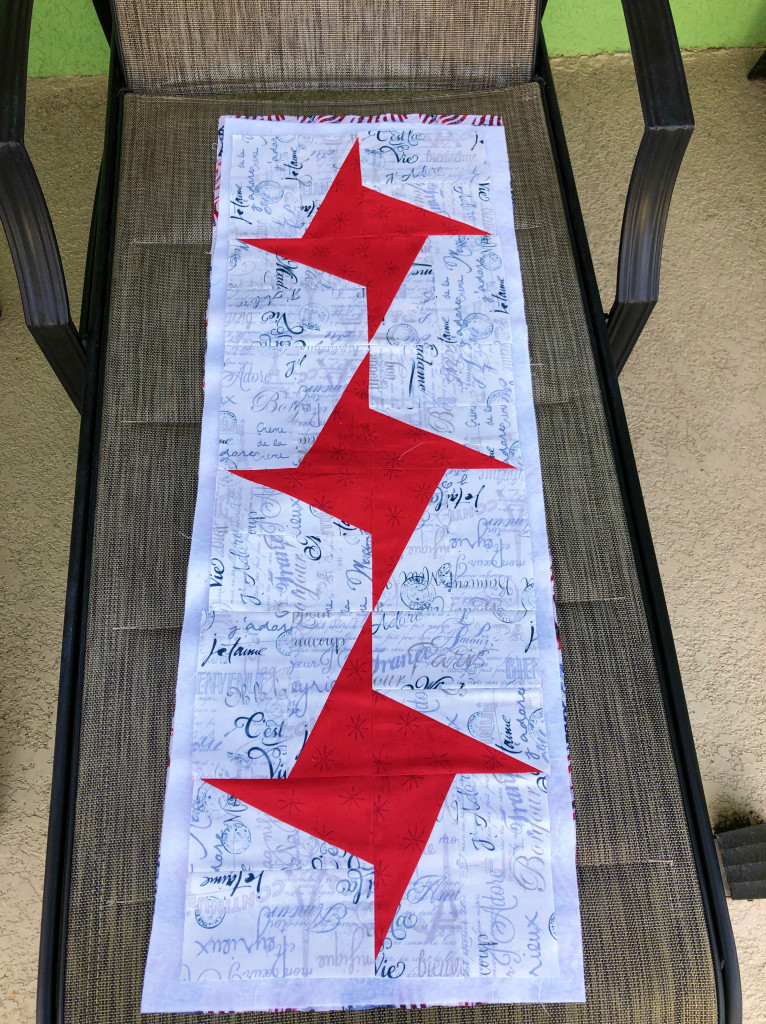 HRT spinning stars wip
To-Do for the week of April 21st through April 27th:
Blanket stitch orange peels
Finish Elephant Quilt
Piece flag tumbler table runner
RWB paper pieced pillow
Layout Wonky Fireworks wall hanging
Be sure to stop by to see the lovely creations of those who joined this weeks To Do list linky party with Roseanne at Home Sewn By Us.
Happy Sewing and stay safe!