Christmas Jingle Placemats
It's Christmas gift crunch time in my sewing room! I'm trying to finish up my homemade quilty goodies so I can get them in the mail this weekend.
One of my SIL plays the piano, sings in a choir and I'm hoping she and her family will enjoy this set of Christmas Jingle placemats.
Each placemat measures 12×18 inches. Machine embroidered redwork designs are quick to stitch – just load and go! The designs on the placemats are approximately 8 inch square. You can find these redwork designs at Embroidery Library.
I chose six of my favorite jingles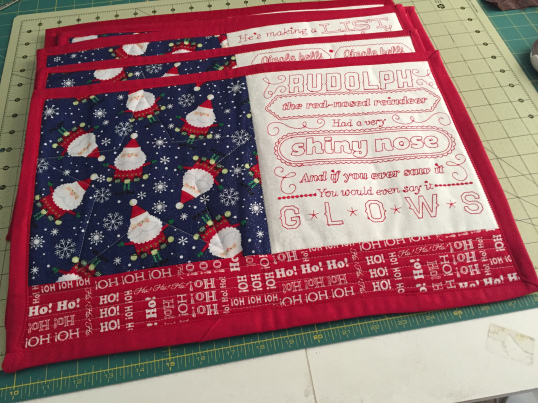 Aren't they cute??
Until next time – live love and sew!