Holly's Tree Farm Tablerunner
Today was another busy day! I did manage to get another gift finished this afternoon.
I really love the simplicity of patchwork table runners. Using charm packs makes the process even quicker.
I used the Holly's Tree Farm by Sweetwater for Moda charm pack for this table runner. It is a gift for one of my SIL in Wisconsin. It's the cutest fabric — with pick up trucks, decorated trees, holly and berries and really cool text designs. To me it has a rustic retro look! Perfect for northern Wisconsin.
2015 Xmas – Holly Tree Farm TR
The runner measures 18.5 x 36.5 inches. This is the first time I did machine binding and was really pleased with the results. I used this tutorial from Rachel at Stitched In Color.
Left picture – front binding; Right picture – back binding
zig zag binding front
zig zag binding back
Lastly, my December mini quilt for the front door — cute right??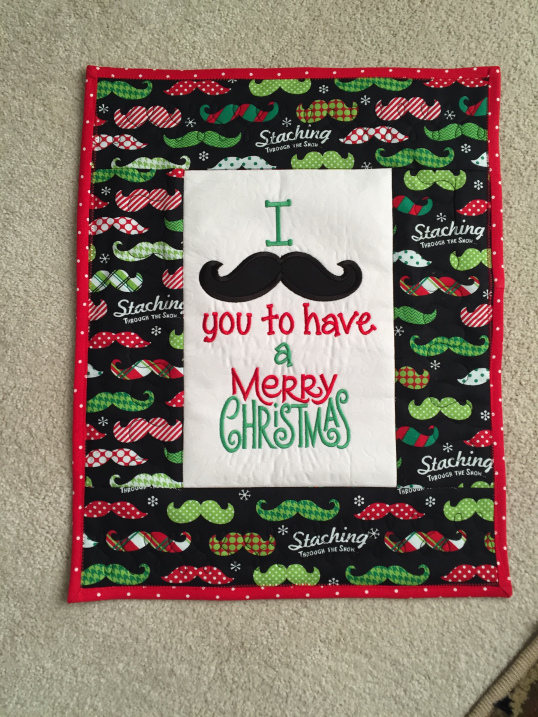 Dec 2015 Door Hanger
Until next time – live love and sew!