Friday Finishes
Happy Friday!
The last couple of day I've been able to finish up a few small projects. The free motion quilting instructors from my Craftsy classes all stress the importance of practicing.
I love making mug rugs and mini quilts, these were great for practicing scale with my FMQ designs. I even tried adding a few loopy designs. These mug rugs measure 7 x 9 inches. I did invest in a Supreme Slider and noticed a big difference in my stitch consistency. The slider definitely helped move the quilt sandwich easily. The applique designs were purchased from Embroidery Library.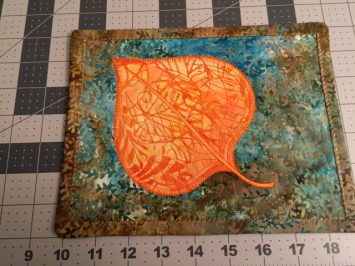 mug rug leaf 4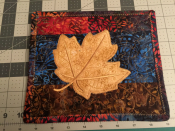 mug rug leaf 3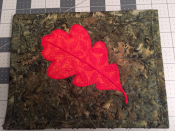 mug rug leaf 2
mug rug leaf 1
Caroline with Sew Can She is hosting a series of monthly mini quilts. January's mini was a friendship star. I used scraps from Minnick & Simpson's Grant Park line. My mini finished at 10 x 10 inches.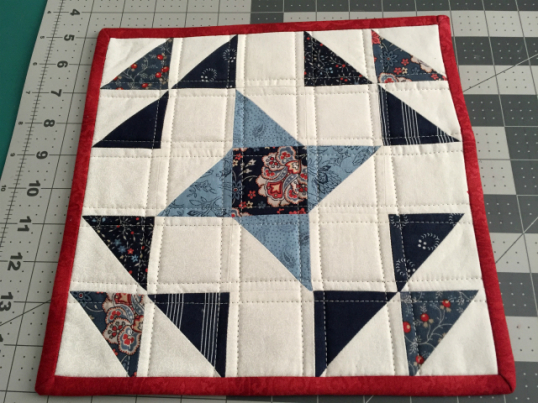 friendship star Jan 2017 mini
I also finished a couple small projects for Abigail Dolinger's Pre-Cut Challenge. Every now and then my neighbor's son spends a couple of hours with me when his parents schedules overlap. Usually he just wants to play video games. I had fabric scattered on the floor and asked him if he wanted to help me build a snowman.
Please meet Patrick's Snowman — he is so cute!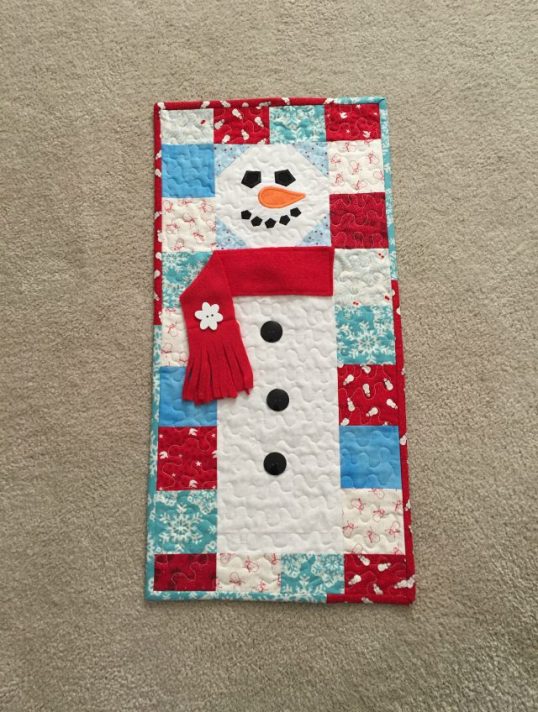 Jan 17 Pre-Cut Challenge – FQ
I used fat quarters, the wall hanging measures 12 x 24. I have enough squares remaining to piece another one since Patrick took this one home with him!
I used V & Co Color Theory mini charm pack to make this 12 x 24 topper for my laundry room.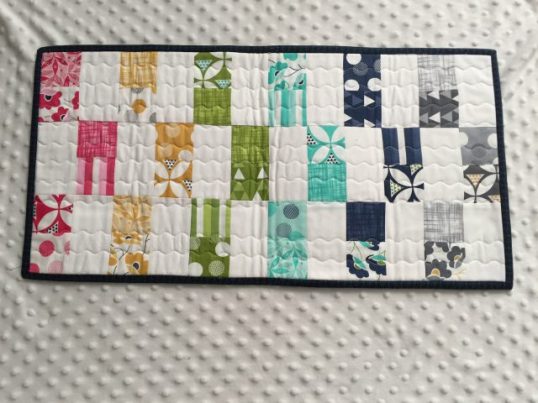 pre-cut challenge january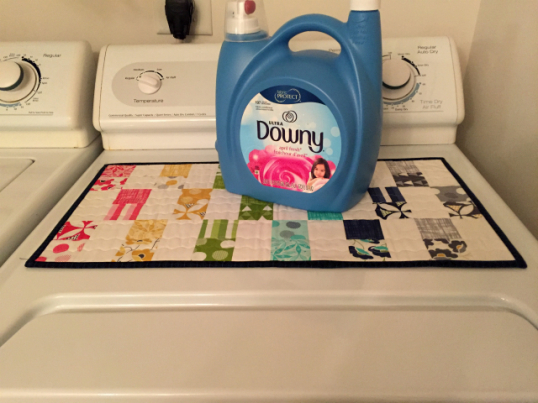 color theory topper
I'm trying to get a head start on Christmas gifts. Not sure who will be the recipient but one down… I am a sucker for potholders!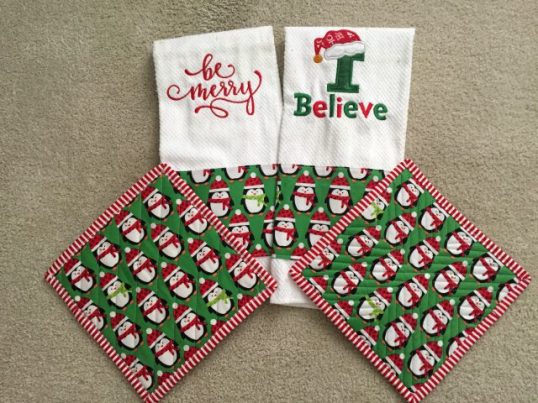 penguin gift set
Linking up with Lindsey and Fabric Frenzy Friday!
Thanks for stopping by !