Works In Progress
Happy Wednesday,
I've spent the past couple of days going through my closet packing up clothes to give away. I worked as an accountant in large manufacturing company for 22 years, and taught accounting classes at the local college — going through the piles of clothes bought back so many memories.
I rewarded my packing accomplishments by starting a couple of new quilting projects.
Have you heard of fold and sew?
I watched a you tube video from National Quilters Circle demonstrating this technique and decided to give it a try. I used the Our Town charm pack by Michelle D'Armore for Contempo Studios and Kona White 10 inch squares pack. In a short time I had 25 blocks completed.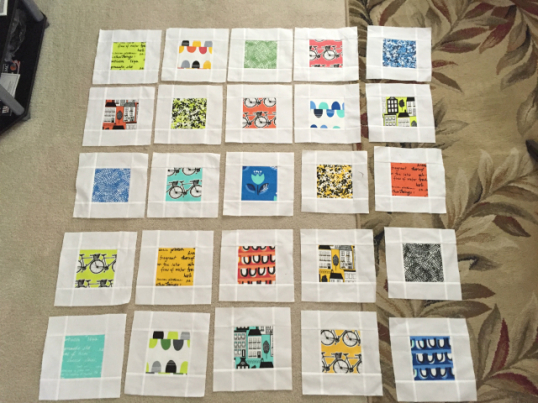 Stitch n Fold Quilt Block
To make the block center a 5 inch square of print fabric on a 10 inch square of background fabric. Fold the sides of the background fabric (left and right) onto the 5 inch square making sure the 5 inch square is enclosed in the fold and stitch a quarter inch seam. Repeat the process with the top and bottom. I plan to add a 2 1/2 inch border around each block. I think it will make a cute baby quilt.
I found a bag in my sewing room with these batik quilt blocks — not sure what I was planning to make.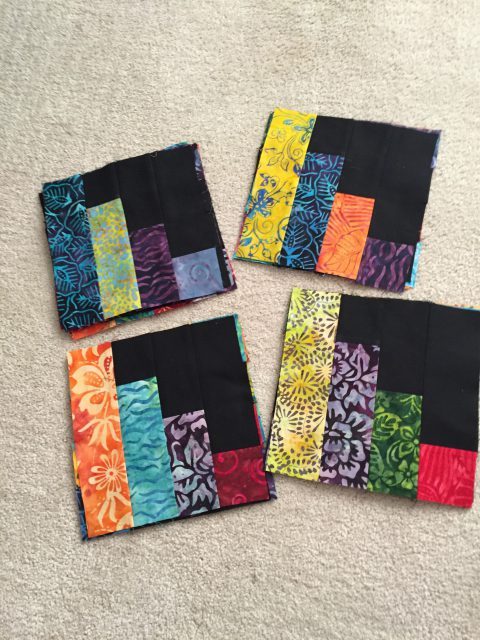 Batik Steps Quilt Blocks
After playing around I came up with this interesting pinwheel block.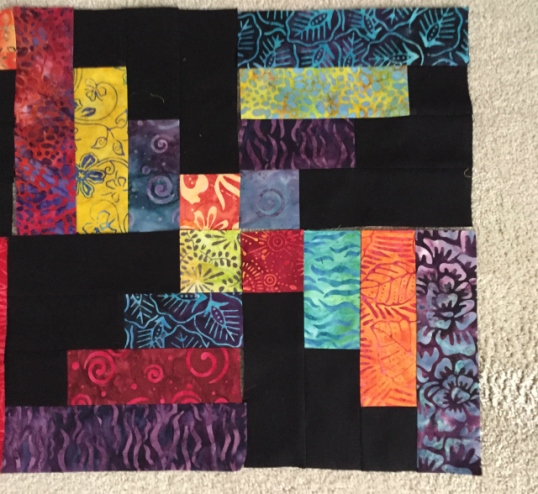 Batik Spin Pinwheel
I had 20 blocks in the bag and I think it will make a nice bed runner.
My daughter's birthday is in April and I've started a quilt for her. I made all of the half square triangles during the first half of the super bowl- the Patriots were loosing so I decided to sew and listen instead of watching. Second half of the game was so exciting I gave up sewing:)
Monday evening I came up with this layout.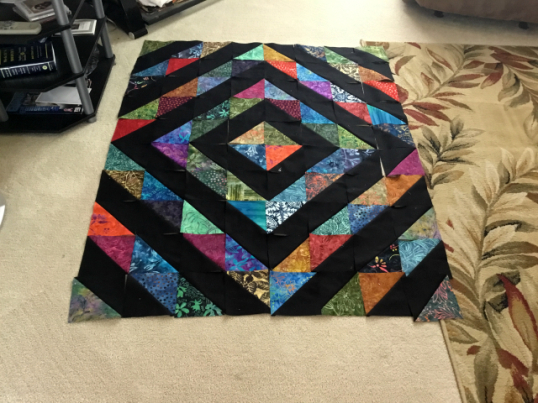 Batik HST
Thanks for stopping by!