Pieceful Weekend
Happy Monday!
I had this past weekend entirely free – no catching up on orders – no rush requests. Believe me it doesn't happen often.
The cold and windy forecast made it easy to stay inside and sew. ?
On the first of February I pulled out my quilty home decor items used to celebrate the month of love. I was surprised to find out I didn't have a quilted table runner designated for February! Needless to say I had to make something quickly.
Last year I made this 18 inch XO pillow using a tutorial from Missouri Star Quilt Company.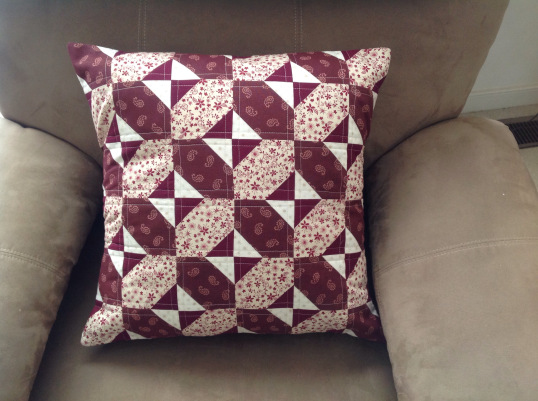 I used yardage instead of a charm pack as shown in the video tutorial. The name of the quilt block is "Road To Tennessee" which is a very easy and beginner friendly. When you combine 4 quilt blocks it forms the "X" and the secondary pattern is the "O" — the hourglass design is the center of the "O".
I decided to use the same design for my table topper but wanted the X and O to stand out individually.
I used pink and gray fabrics from my stash. One of the pink prints is tie dyed and and looks kinda funny in the pictures. The topper is 34 x 34 inch square.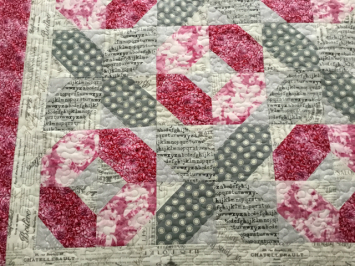 pink gray xo topper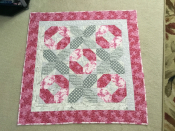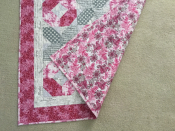 pink gray xo back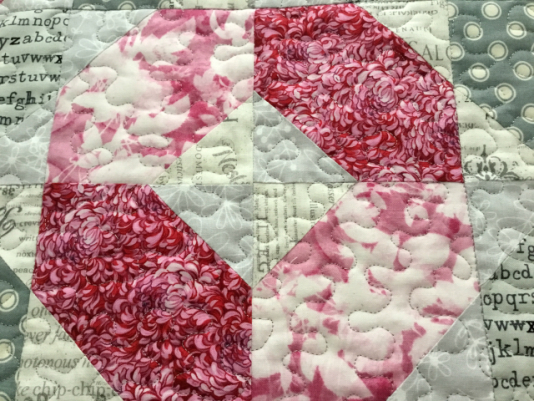 road to Tennessee O
My other February quilty projects from last year.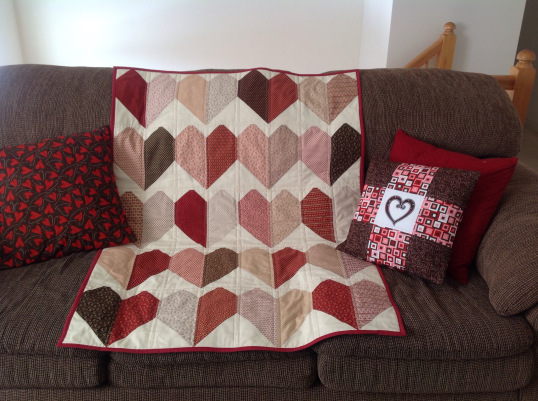 Jan 2016 UFO-Paper Hearts
The heart quilt was a kit from the Fat Quarter Shop using French General fabrics.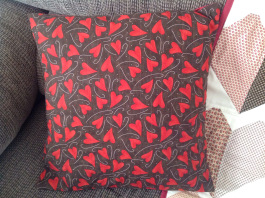 Jan 2016 quilted pillow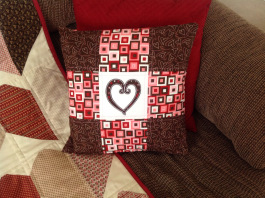 Jan 2016 quilted pillow
I created this mini quilt with the half square triangle scraps from the heart quilt.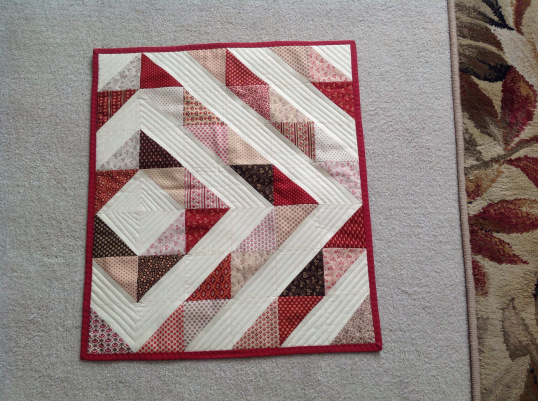 Jan 2016 paper hearts hst scraps
I love my door banner!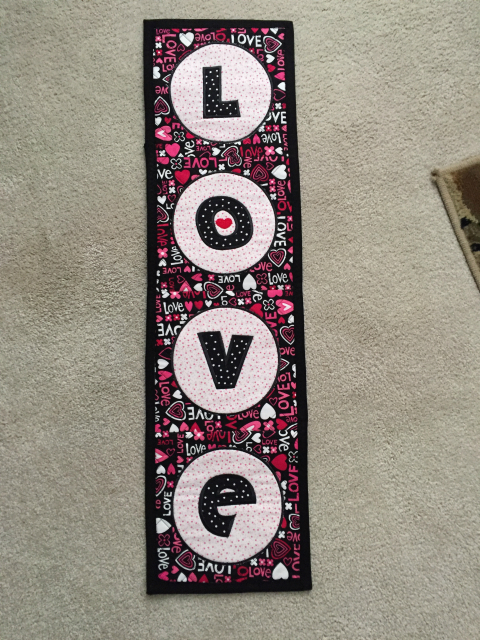 February Door Banner
Lastly a good friend will be bringing home her son tomorrow. He's a preemie and I made a little quilt for him.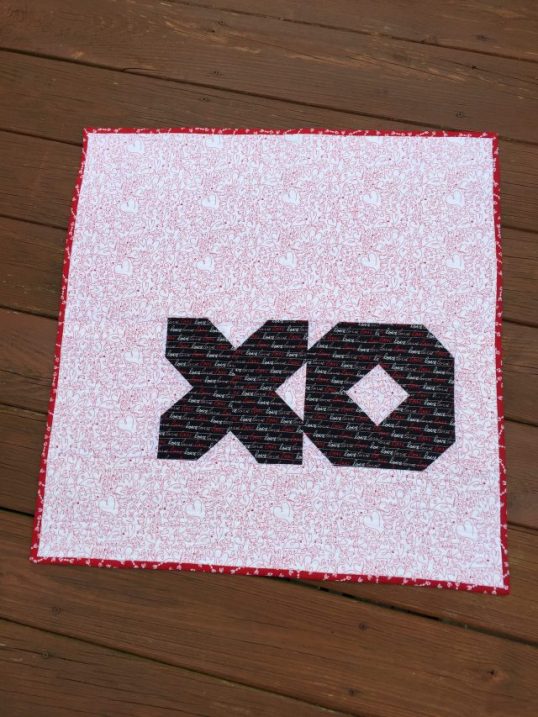 XO baby quilt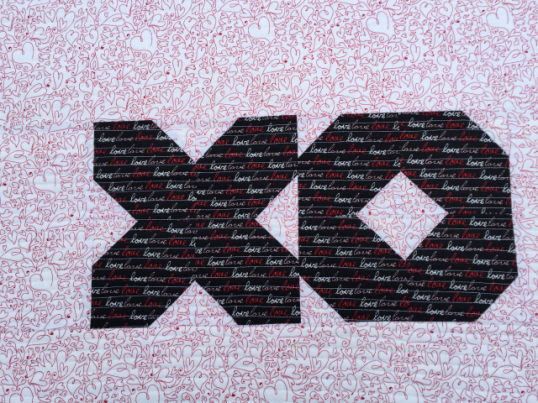 XO baby cu
Thanks for stopping by!