Classic Quilt Blocks
Happy Thursday!
I finished piecing a small wall hanging using the Jacob's Ladder quilt block.
Jacob's ladder quilt block is beginner friendly. Below is the layout for the quilt block. Easy to assemble with 5 four patches and 4 half square triangles.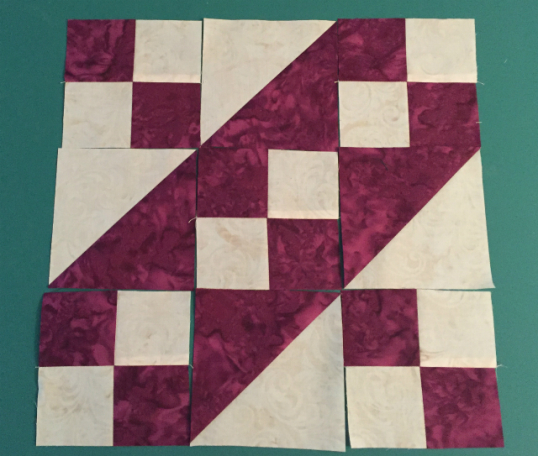 The pattern for making the quilt block is a free download you can find here. The Fat Quarter Shop is also offering a quilt pattern to make different sizes. If you are interested you can purchase it here.
If you're like me and like visual instruction you can watch Kimberly Jolly's YouTube video creating the Jacob's Ladder quilt block.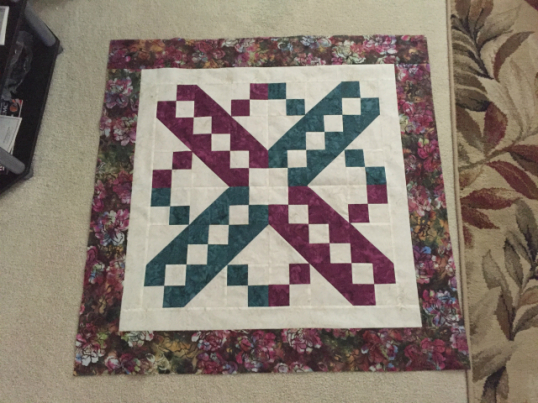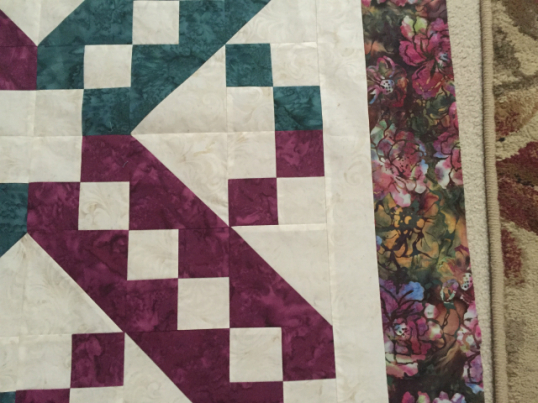 I added a small inner border using the background fabric to frame the four quilt blocks with an border using the floral fabric. The floral print has both the teal and plum used in the quilt blocks and ties it all together nicely!
I'm happy with the results and looking forward to adding it to my finish column!
The other classic block I made was the Bear Paw – another free download from the Fat Quarter Shop.
The block unfinished was 14.5 x 14.5 inches. I wanted to try something different so I turned the quilt block into a quilted tote bag. It's not pretty but very sturdy. I needed something to keep projects handy. We are traveling for a week and I'll be able to get some binding stitched down.
Front of bag:
Bear Paw Tote
Two pockets inside:
Bear Paw Tote inside
one pocket on back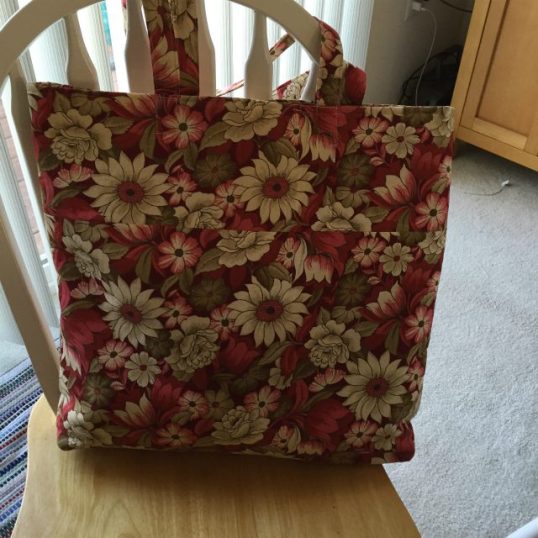 Bear Paw Tote Back
my feeble attempt at quilting –it was midnight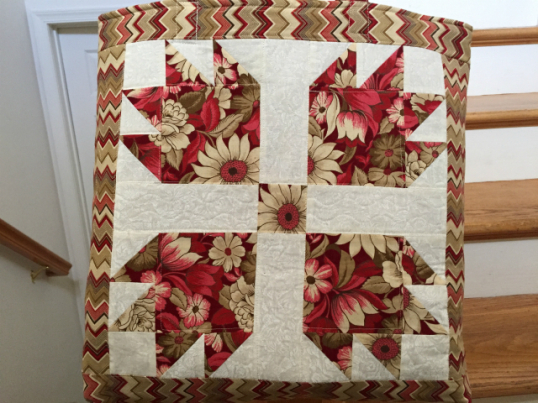 Bear Paw Tote Close Up
Good news — another finish!!!
Thanks for stopping by!