Work In Progress Wednesday
Happy Wednesday!
I've been going through my plastic container of UFO's trying to decide should I keep or should I toss? ?
A few of my UFO projects needed binding only so I was able to finish those over the weekend during our road trip to Florida.
I made this wall hanging for our entryway in shades of blue and grey to celebrate the wintry season.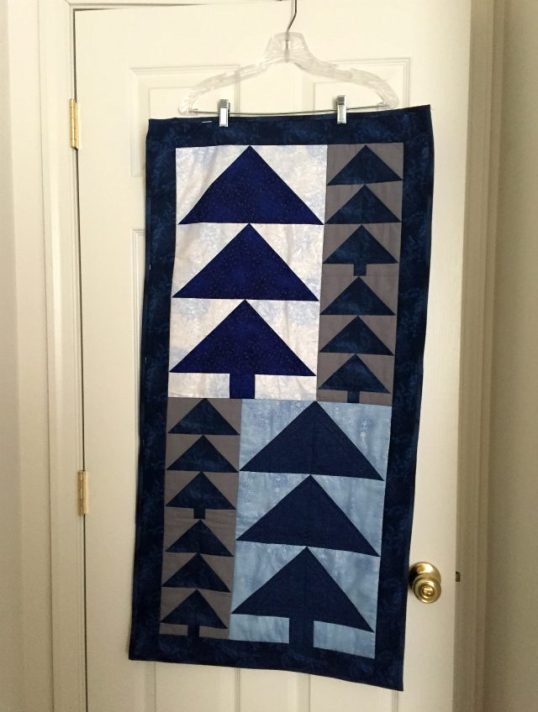 Icy Blues
Quilt pattern is Icy Blues by Jocelyn Ueng with the Fat Quarter Shop. It is a free pattern found on the All People Quilt website.
This wall hanging was another opportunity to practice my free motion quilting skills. Thankfully I used a thread that was a PERFECT match to the front and hides my horrible stitching.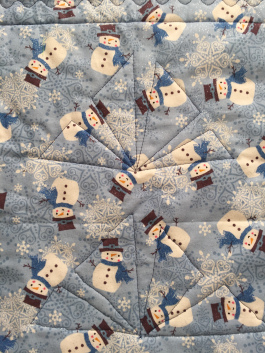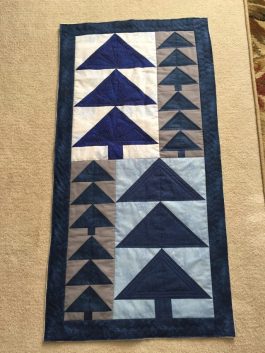 Icy blues
I tried to stitch in the ditch with the FMQ foot and practice a couple of the dot to dot design that Angela Walters demonstrates in her Craftsy class. As you can see on the back the stitches are crazy looking. Finished is better than perfect – right?
The icy blues wall hanging measures 22 x 42 inches.
I didn't want the wall-hanging to be alone so I finished my half hexie snowman table runner. This table runner is one of the popular free pattern/tutorial by Jenny of the Missouri Star Quilt Company.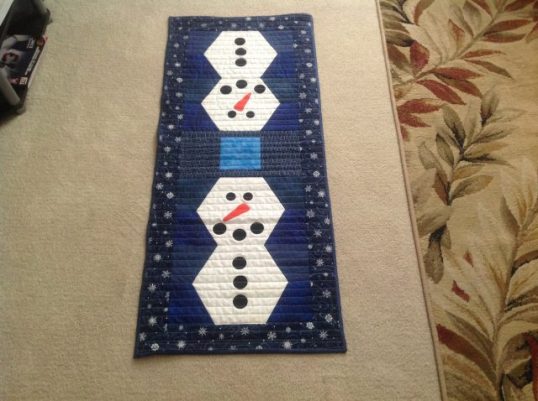 half hexie snowman table runner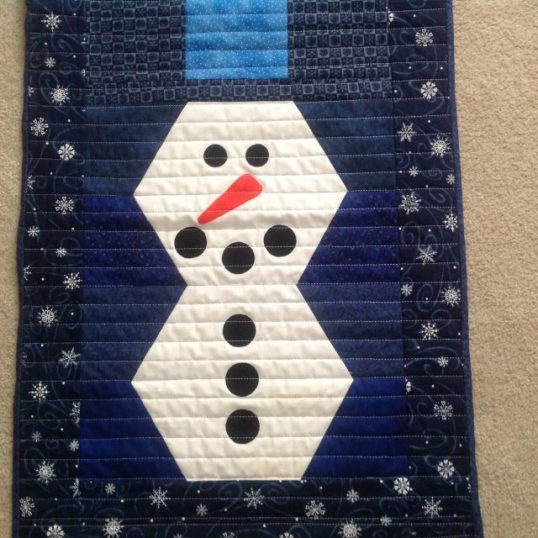 half hexie snowman
Isn't he cute!!
Half Hexie table runner measures 18.5 x 44.5 inches. I used various shades of blue fabric from my stash.
In 2015 I participated in the Spring Petals Quilt Along hosted by The Crafty Quilter. She taught us different techniques for applique. It was the first time I ever tried applique and fell in love with the raw edge technique. For my project I used a charm pack to create the orange peel petals – Color Theory by V&Co for Moda. I honestly don't remember why I didn't finish the table runner…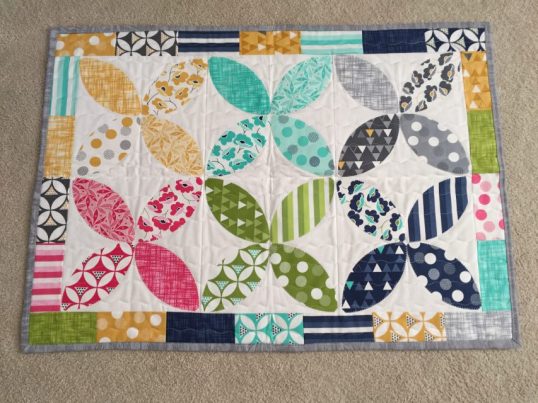 color theory petals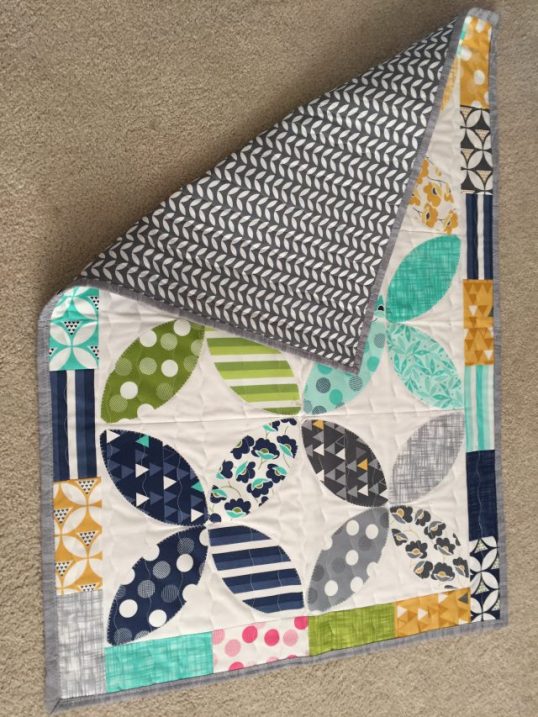 color theory petals back
Auditioning for spring!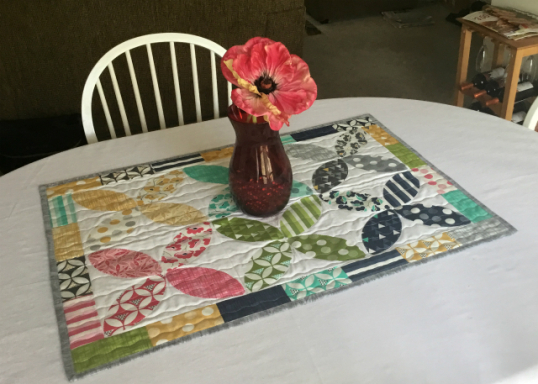 Color Theory Petals TR
This next wall hanging went into the "toss" category. Have you ever made something and didn't like it? When I first saw the pattern I loved it and had to make it– I love all things Dresden and I like applique.
My friend's grandmother likes to hand quilt and I'm so happy to pass this along to her!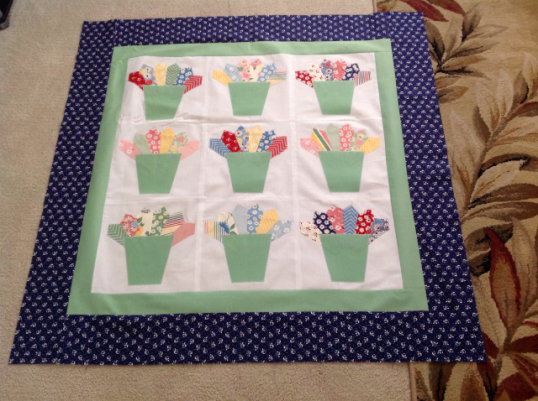 Dresden Flower Pots
Have you worked on any UFO's lately?
Thanks for stopping by!