Charming Bear Paw
I'm sure I've mentioned before that I am a pre-cut junkie! Charm packs are my weakness and I have several waiting to become quilted projects.
I fell in love with the Fat Quarter Shop classic and vintage video demonstrating how to create the Bear Paw Quilt Block. After printing the pattern I realized I could make one supersized block using a charm pack.
I'm sure this isn't an original idea — I used 24 charms from the Fresh Cut line by Basic Grey for Moda and some yardage. I loved how it turned out and I can't wait to wrap baby Evelyn in it once she arrives.
The quilt measures 38 x 38 inches. I machine quilted it myself with a crazy stipple stitch. I loved the backing fabric! I found it at Hobby Lobby ! The colors in the Fresh Cut line remind me of France so when I saw the backing fabric I knew it was a perfect match!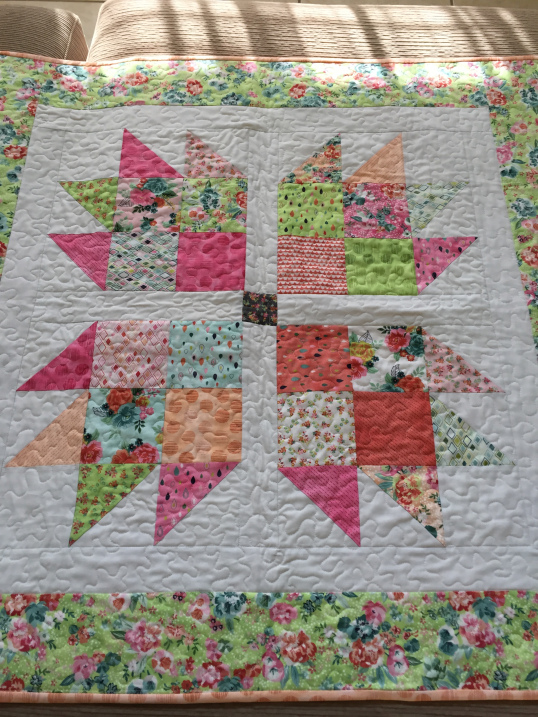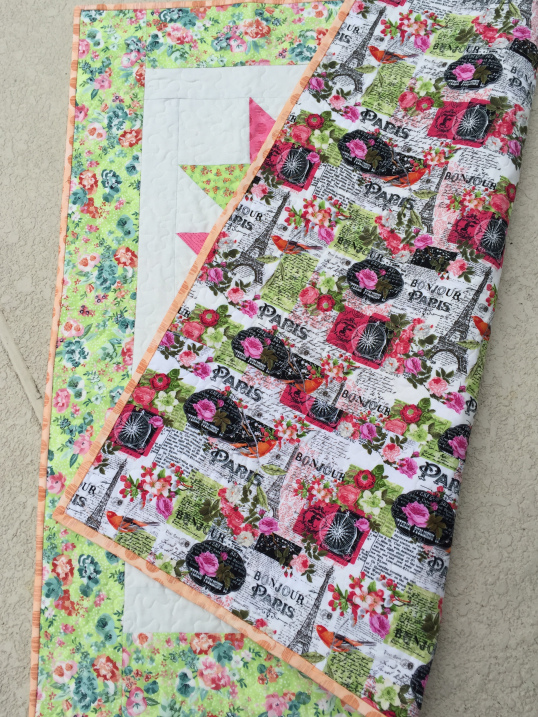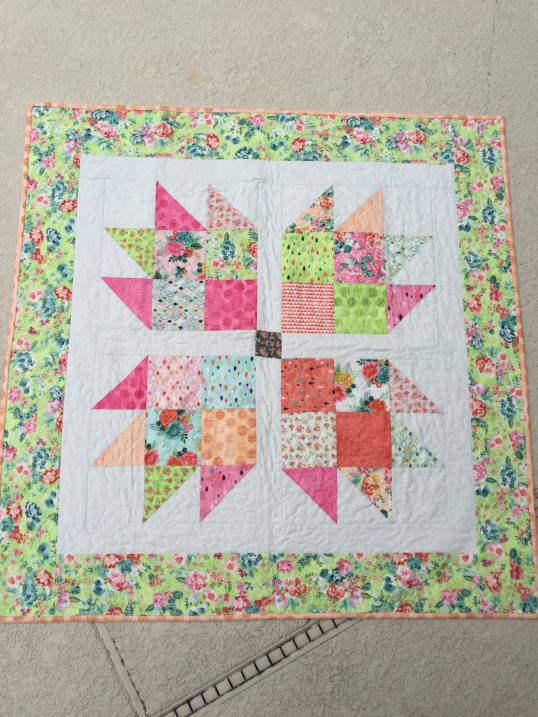 Until next time!