Happy Jack
Hello and happy Wednesday!
I seldom have time to start and finish a project in one day! I wanted a little something near the front door for Halloween- nothing like waiting till the last minute ?
While drinking my coffee this morning I sketched out a jack o lantern, by dinner time I'd come up with this:
Happy Jack measures 22 x 27. I used fabrics from my stash.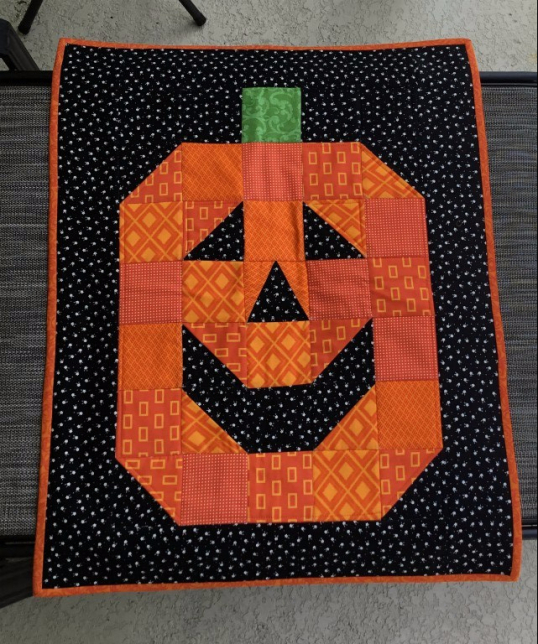 Happy Jack CU
Isn't he cute?
Until next time….