Small Finishes Using Pre-Cuts
Happy Monday!
I hope everyone had a great weekend. This past week was hectic, it is the busy season for my Etsy Shop.
I did manage to find a little time here and there for "me sewing" ?
I began piecing my Gardenvale Dizzy Daisy wall hanging in January of this year and finally finished it earlier this week. The quilt measures 35 x 35 inches and definitely added some color to this room. I love the funky retro floral prints in this line!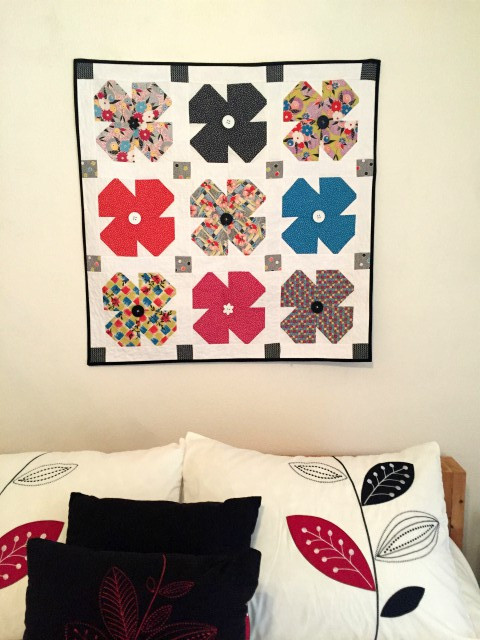 Gardenvale Ditzy Daisy
I used 9 ten inch squares from my Gardenvale by Jen Kingwell layer cake. I made my wall hanging before Missouri Star offered a tutorial for the same block. If you'd like to make one for yourself here is the link to the YouTube video.
We recently purchased a new washer and dryer – I had to make runners to cover them! I had two charm packs of Basic Mixologie by Studio M for Moda, I felt would be perfect for this quick project. I love the colors and the cool modern prints .
Super easy block to make — the runner measures approximately 18 x 36. I used 36 charms. Twelve of the charms are cut in half and then sewn to the remaining 24 charms. I alternated the rotation of the blocks to make the arrangement more interesting.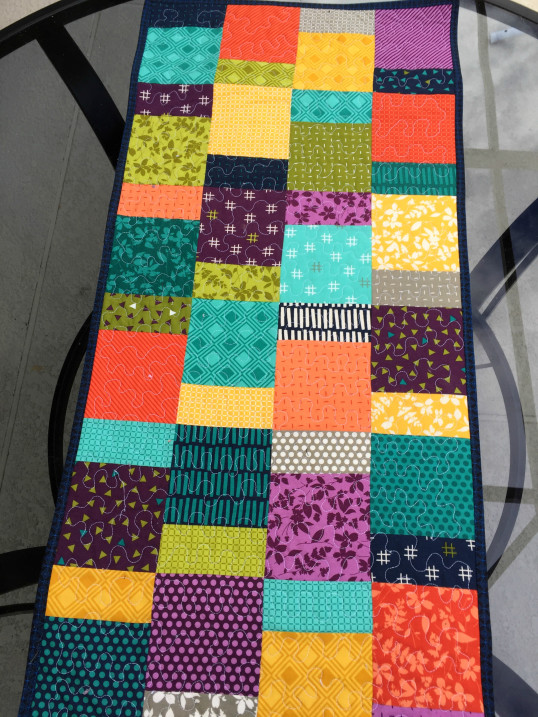 Laundry Runner 1
Second runner is a simple coin stack with borders. Measures 14 x 32. I used 9 charms for the coin stack with 4.5 inch borders.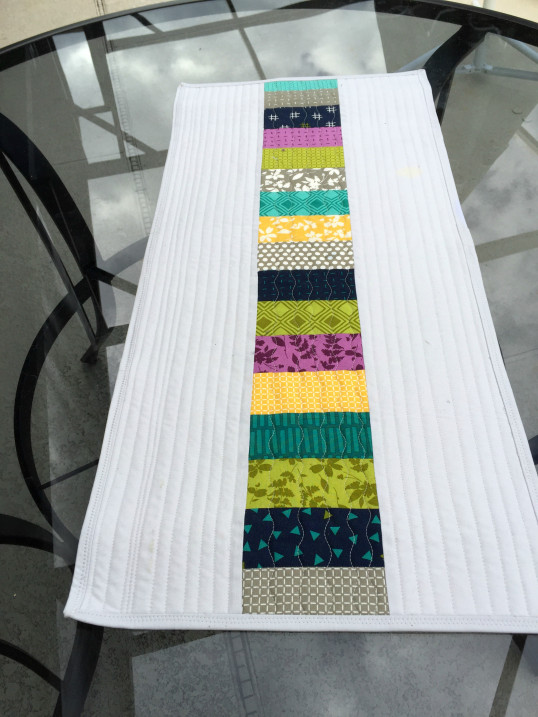 Laundry Runner 2
What do you think?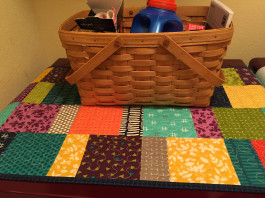 Laundry runner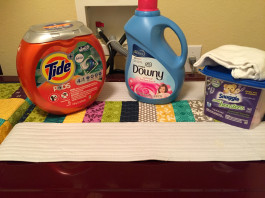 With the remaining charms I made a color wheel dresden. I really love it!
Quilt measures 22 x 22 inches.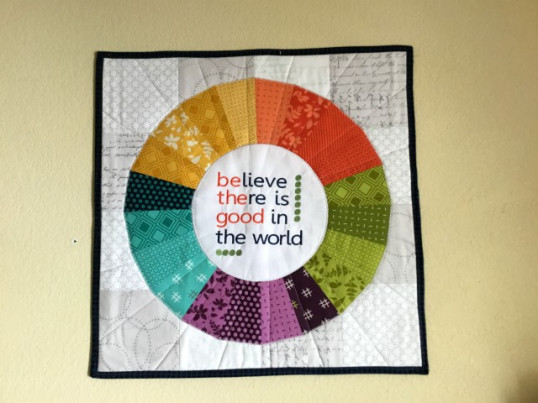 Until next time….