Thankful
Hello everyone!
A few months ago the talented ladies from Gray Barn Designs released a free pattern "Thankful Table Runner".
It was love at first sight for me and knew it would be the perfect display on our dessert table for Thanksgiving. The pattern is super easy, and well written.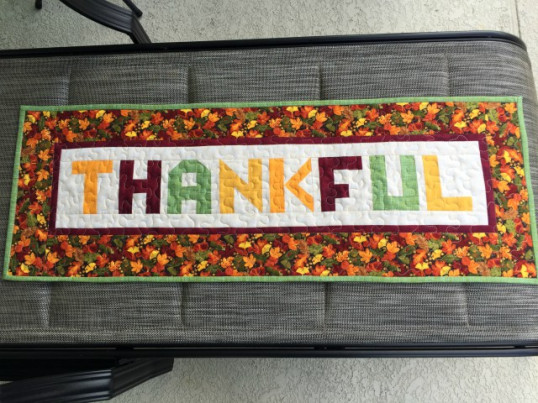 Thankful table runner
I also made matching courthouse quilt block placemats to use as hot pads.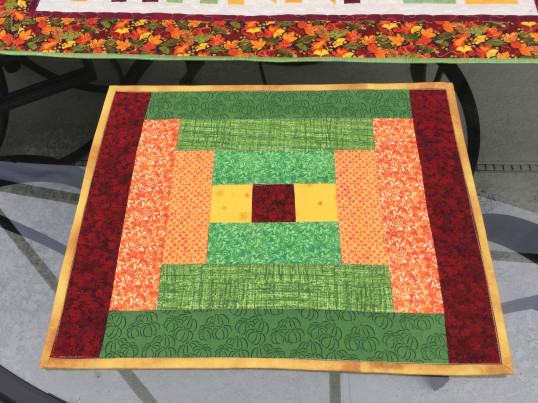 Courthouse Quilt Block Placemant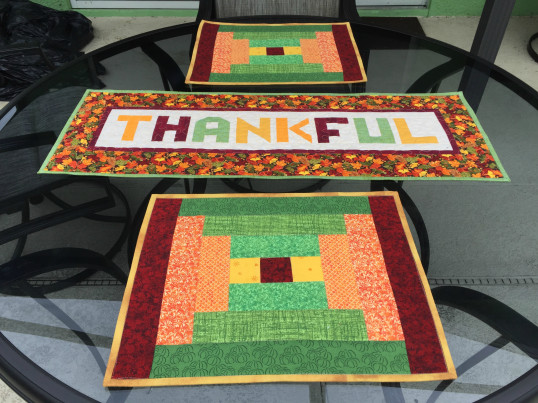 Quilted Thankful Set
I had hoped to make a pumpkin quilt this fall but never found time, instead I made a mini quilt wall hanging.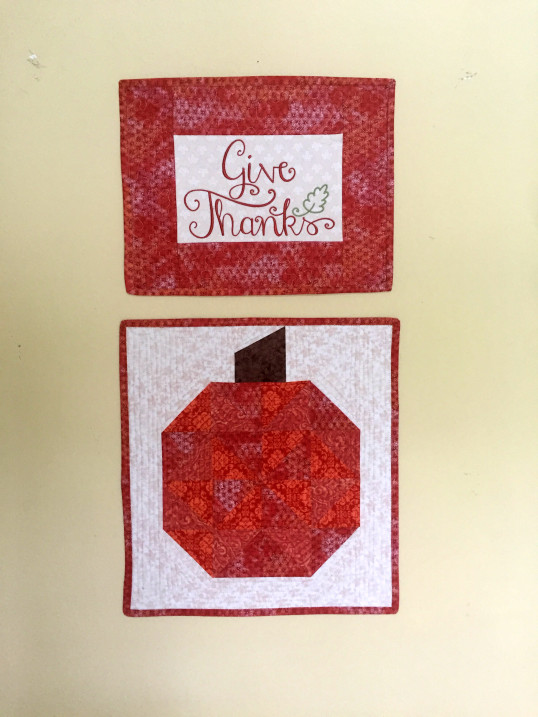 November 2017 wall hanging
My first grandchild was born this week and I am extremely thankful! We are leaving in the morning to meet her and spend time with the family.
I wish you all a happy and safe Thanksgiving!
Until next time…