Kate Spain Christmas
Hello and happy Monday!
I'm sure everyone is crazy busy with Christmas quickly approaching!
We are not traveling this year nor are we hosting a Christmas gathering this year, so we've decided not to decorate outside and unfortunately have become the odd ball house in the neighborhood.
I gave away all of my Christmas decorations before moving not realizing how expensive it would be to replace. I'm waiting for the end of season clearance pricing so I can start over and be prepared for Christmas 2018.
I am a big fan of Kate Spain, especially her Christmas fabric lines – Joy, Solstice and Jingle. I love her modern prints in bright red and greens with a splash of aqua. Last year I made a table runner, quilt and pillows using Joy and Solstice.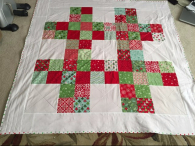 Hashtag Xmas Kate Spain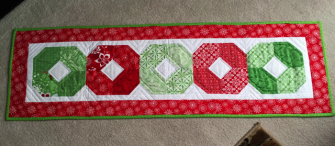 Solstice Wreath TR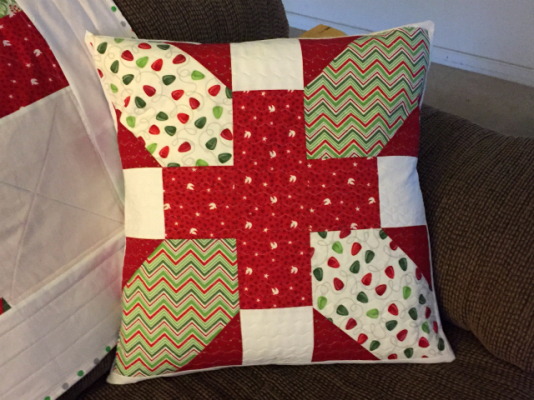 X Plus Quilted 20 inch pillow
I still had a layer cake of Jingle in my stash and decided to make a few more items in the same color way. This was the year I had planned to make Christa Watson's Modern Christmas Trees wall hanging. Unfortunately the quilt along tutorial was no longer available.
Using 15 ten inch layer cake squares below I sketched out my own triangle in a square modern tree design.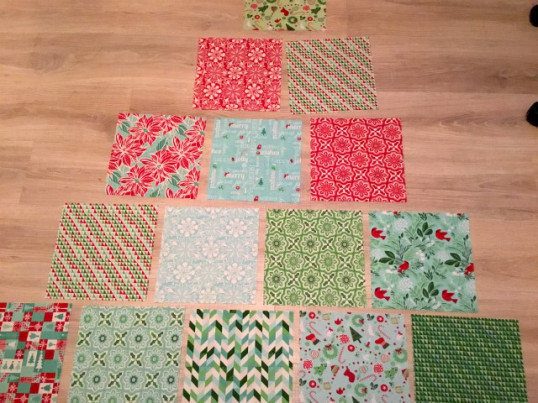 Jingle Xmas Tree Layout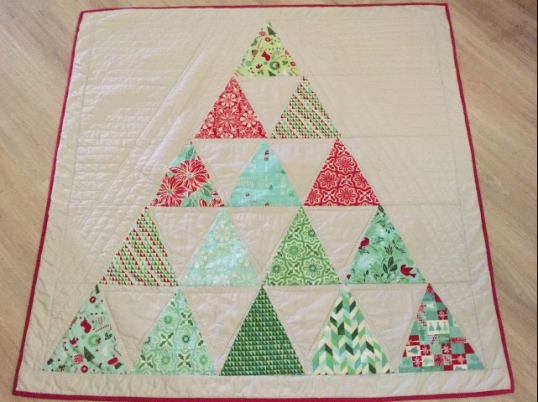 Jingle Christmas Tree
The only positive thing I can say is it's finished— the individual "tree blocks" were simple enough to create and measured accurately. My math was off on the calculations for the background fabric side pieces for completing each row. The design shape still resembles a tree but not what I had hoped it would be. I will definitely chalk this one up to experience.
To get the larger triangle in square blocks I used my Creative Grids Triangle Squared and Perfect Rectangle rulers. You don't have to have both rulers to make the modern tree block but there is less fabric waste using the set as a companion. These Creative Grids rulers are similar to the tri recs ruler which I used to create the wall hanging below last year. The creative grids perfect rectangle ruler offers an additional notch for perfect placement making the triangle in a square block super easy to create.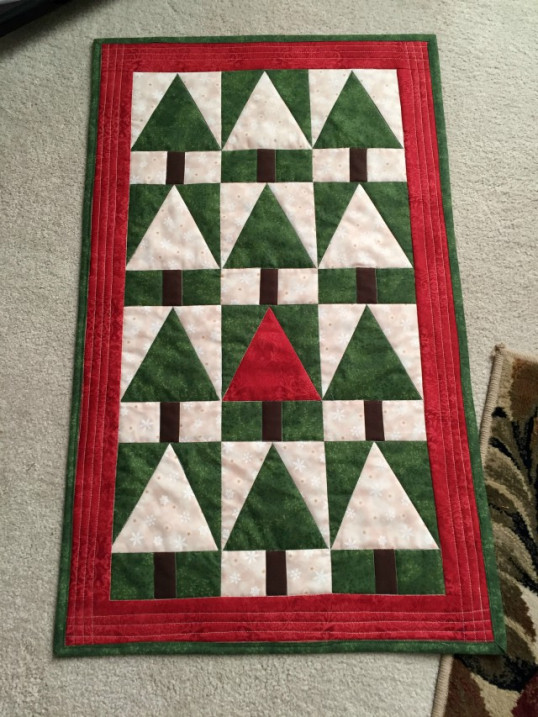 Christmas Tree Tri Recs Ruler
After cutting the triangle shape from my ten inch squares I had the following scrap pieces.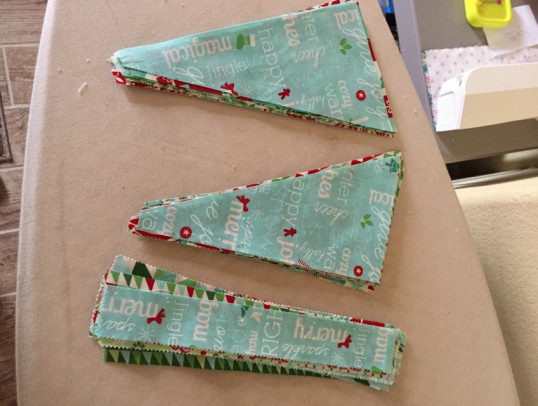 Jingle Xmas tree scraps
I can't wait to show you how I used those scraps!
Until next time…