Weekend Finishes
Hello and happy Sunday!
I hope you are having a wonderful holiday season and enjoying the time leading up to the big day — December 25!
This past week was really busy for me finishing up customer orders promised with before Christmas delivery dates.
I finished a gift for one of my neighbors this week. They helped my hubby and I survive hurricane Irma this past summer. The tube quilting technique that Jenny Doan from Missouri Star Quilt company demonstrated intrigued me and I decided to give it a try. The steps are easy enough but working with a bias edge can be tricky so extra care is needed. If you are unfamiliar with tube quilting you can watch the you tube video here.
The table runner I finished using the tube quilting techniques measures 19 x 60 inches. I used fabric from my Christmas stash. The colors used complement her Christmas decor perfectly. I love the fabrics and the design layout — I didn't want to ruin it with my not perfect free motion quilting so I opted for safe "stitch in the ditch". Seeing her face after opening the gift was priceless — definitely made my day ?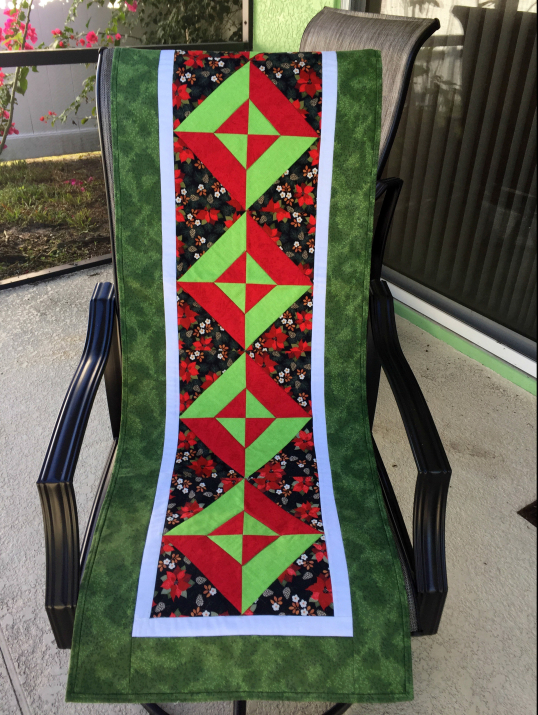 Tube table runner 2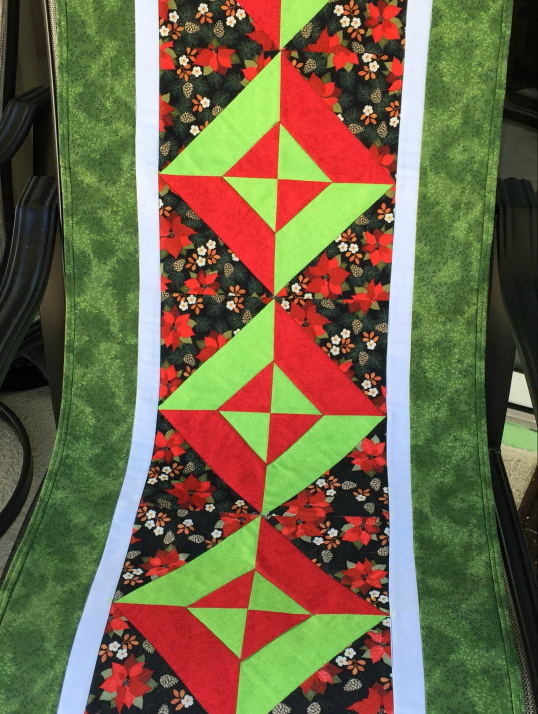 tube table runner cu
Other small gift finishes:
Flag tumbler table topper: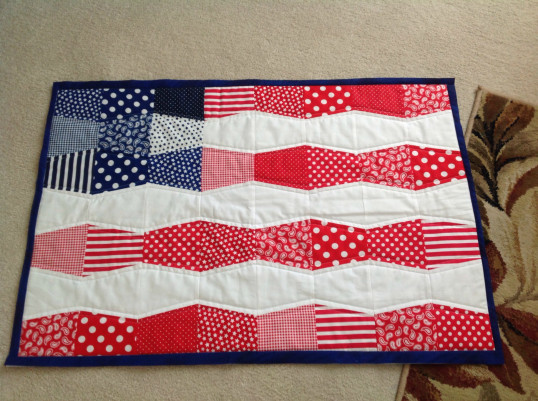 Green Bay Packer Modern Christmas Tree wall hanging: made entirely with my embroidery machine.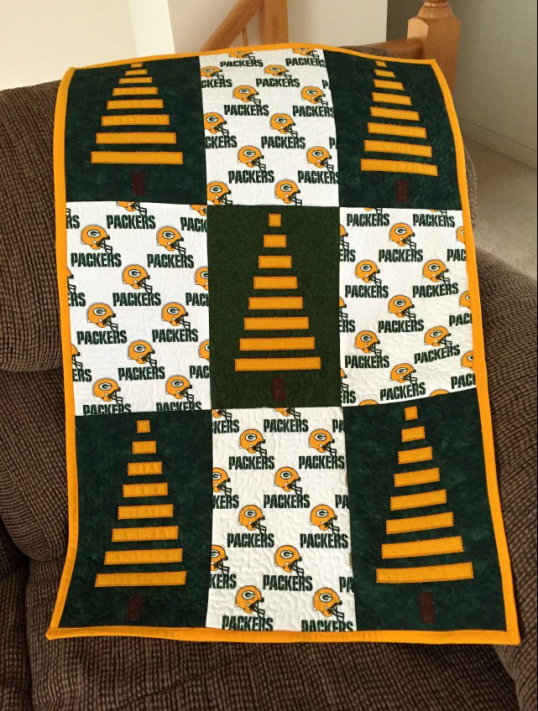 Green Bay Packer Modern Xmas Tree
Mini wall hanging with embroidery: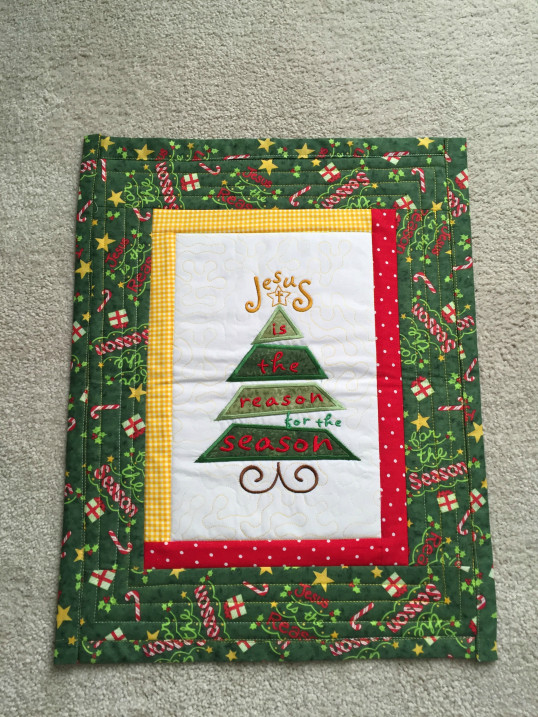 Christmas mini embroidery
Quilted Pillow with embroidery: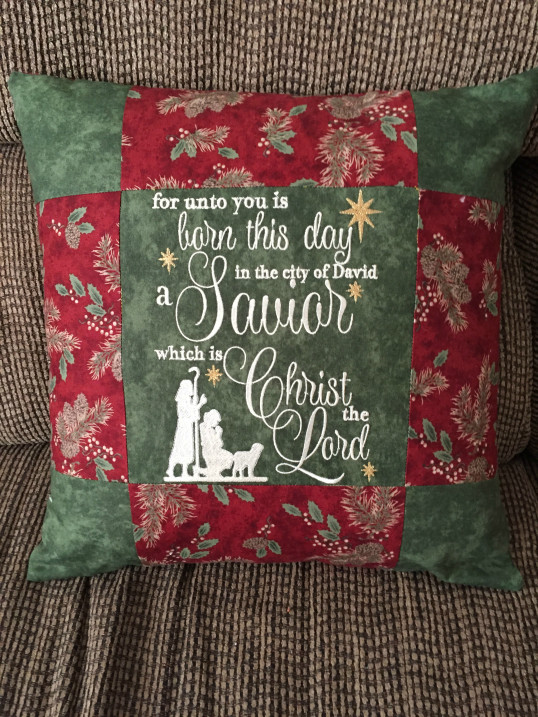 Christmas pillow embroidery
Until next time — happy sewing!