Spring Is In The Air
Happy Tuesday!
One of my 2018 goals is to keep my entryway decorated with quilted wallhangings. Knowing that the first of the month is always around the corner provides me with a deadline which motivates me to get something created.
For March and April to celebrate Spring and Easter I created a supersized plus quilt measuring 36 x 36 inches. I'm a bit obsessed with plus and cross quilts. I used simple straight line machine quilting with one inch intervals making this easy to make and finish.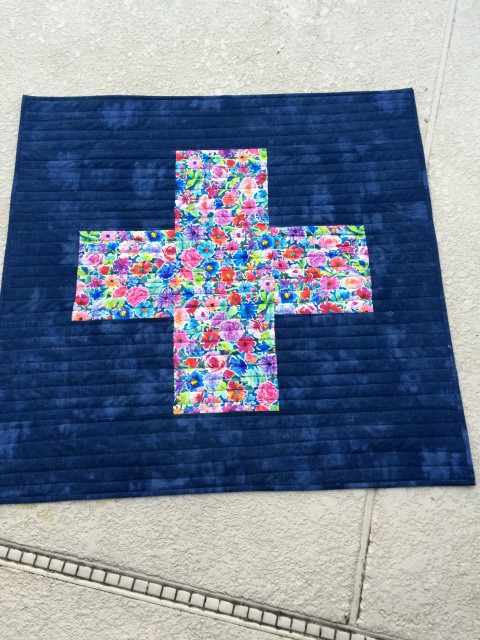 plus supersize quilt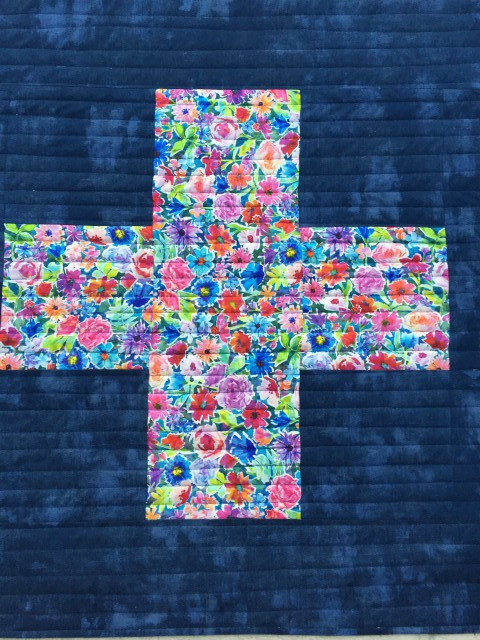 plus supersize quilt cu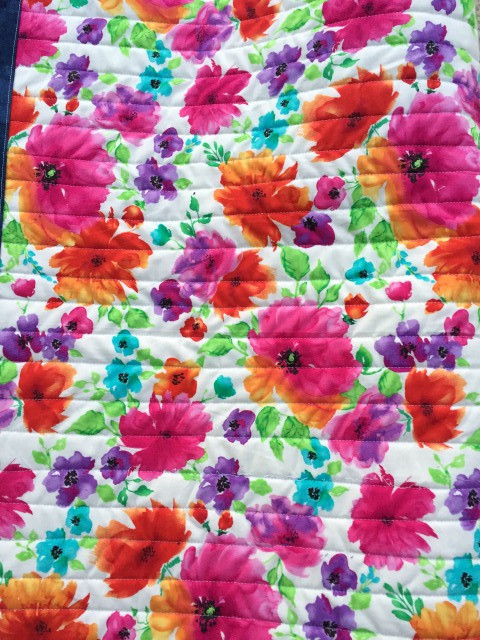 plus supersize quilt back
The beautiful fabric I used for the plus sign was paper garden digitally printer color collage by Flaurie & Finch for RJR. The colors and flowers remind me of spring; I don't remember when I purchased it but was happy to find it in my stash. I used Basic Grey's for Moda Grunge Basics in navy as the background fabric. I found the backing fabric in the clearance section at JoAnn's – perfect match.
My inspiration for the table runner in the entryway came from Samelia's Mum: Tulip Time Quilt Pattern. Again I used Grunge basics for each block's background. I used the last of my Fresh Cut charm pack for the tulips. Both the background and tulip fabrics were designed by Basic Grey for Moda. The runner measures 10 x 44 inches.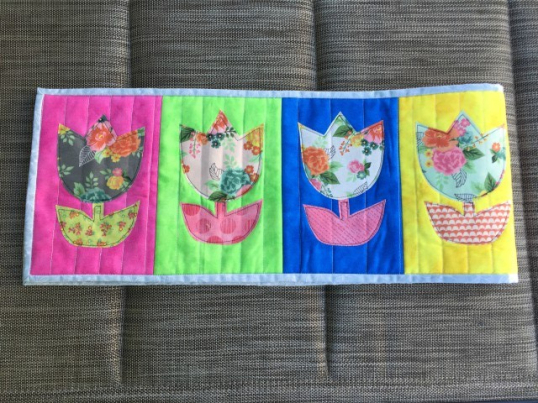 Tulip runner cu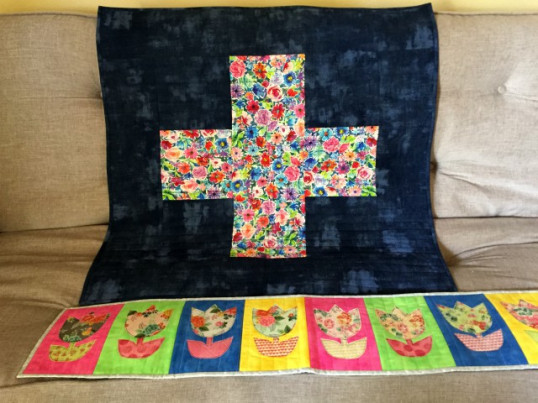 tulip runner
Linking up with Connie at Freemotion by the River for Linky Tuesday.
Until next time Happy Sewing and Quilting!