March Finishes
Happy Monday! Hope the new month of April brings many blessings to you!
Sometimes life gets in the way of my sewing and writing in my journal.
I tried to update my embroidery software on my laptop and got the blue "death" screen. Recovery was a failure…I was so angry and disappointed the laptop wasn't even a year old!
The best part of March was my daughter's wedding in Punta Cana. Our family and friends enjoyed 7 days of fun in the sun.
My 3 beautiful kids:
2018 Punta Cana – My Kids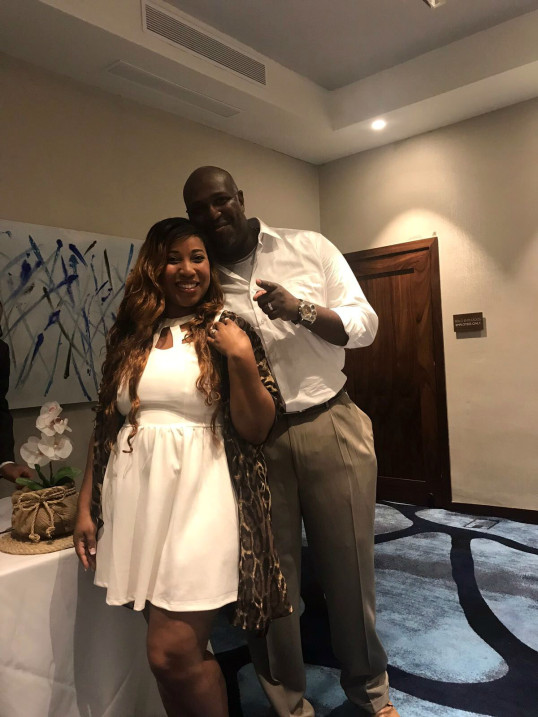 2018 Punta Cana Nikki and J
I did manage to finish my March one monthly goal before the wedding but didn't get to write about it — no laptop ?
OMG – March 2018 Finished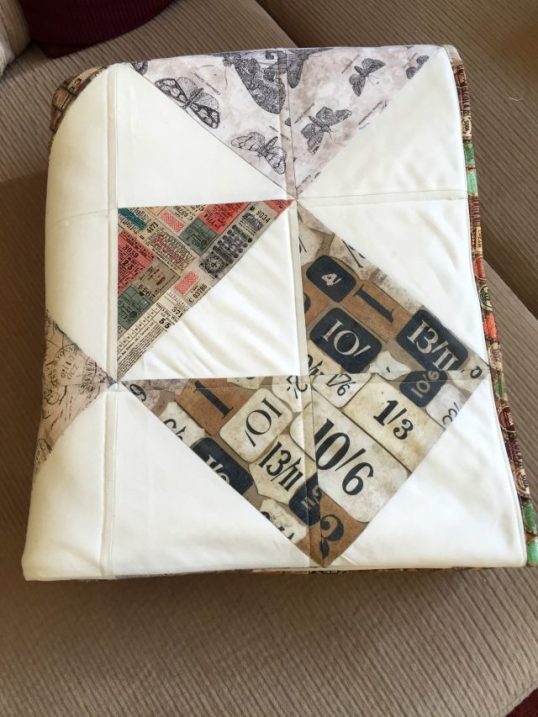 OMG – March 2018 Envelope Quilt Block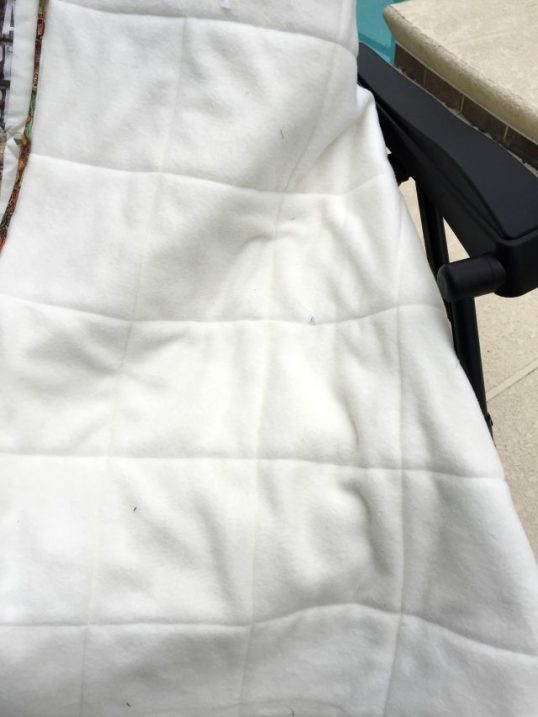 OMG – March 2018 finished Back
My quilt measures 48 x 72 inches. I experimented using fleece as the backing. I used a 60% coupon at JoAnn Fabrics and purchased their LUXE fleece fabric which is 59 inches wide. I found the Luxe fleece to have a luxurious silk like feel to it, very similar to a minky fabric but a little heavier.
My original plan was to not include batting but quickly changed my mind because the backing fabric was slippery. Using batting with the Luxe fleece was a great stabilizer which made the quilting much easier.
After getting the quilt basted my next problem was not having enough Aurifil color 2000 thread to complete the project. I used my trusty Gutermann all purpose thread that I use to make the items I sell in my Etsy shop. I had no problems and didn't experience or notice an unusual amount of lint build-up. I did use a 100/16 needle due to the thickness of my quilt sandwich. Using my walking foot I did straight lines echoing the seams and I machine stitched the binding on. All in all it was a great learning experience!
I used the scraps from the quilt and pieced a smaller half hexie project. I haven't decided if this will be a table runner or a floor rug. I wanted to use my Hex -N-More ruler, and this was a great practice project.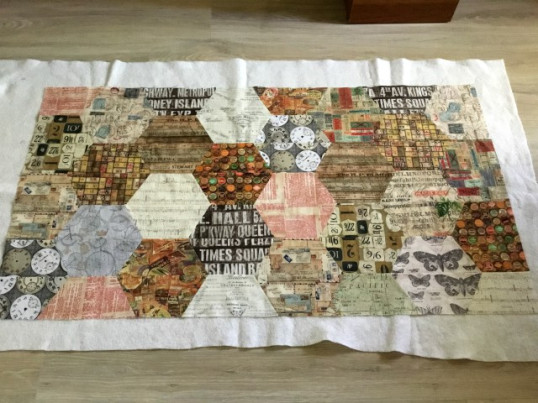 OMG – March 2018 hexie scraps
I stumbled across the blog, Kitchen Table Quilting who offers a Giant Block Tutorial Series. I love big blocks. Below is my version of the March 36 inch giant block. This was super simple to make. The quilt top measures 72 x 72 inches.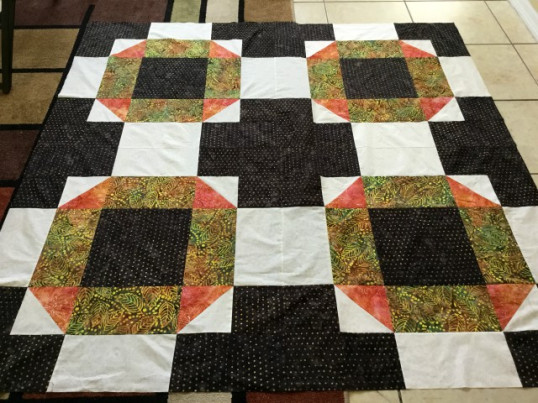 In March I made mug rugs to go with my Irish Chain table topper I made last year for St. Patty's day. My hubby is really liking all of the monthly mug rugs!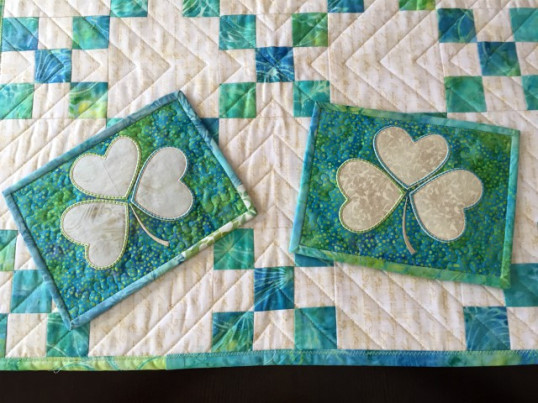 My last project for March was a custom order for a baby blanket. I'm really happy with how it turned out! I'm getting better with my machine applique stitching!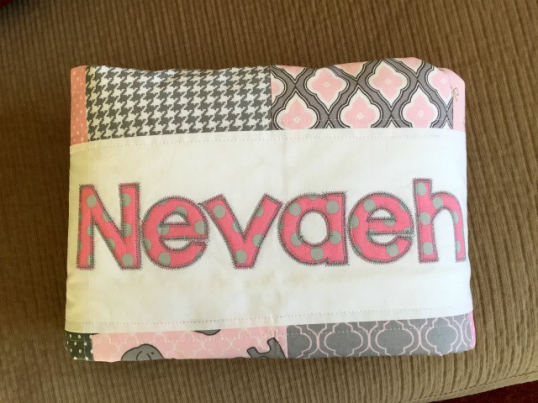 Nevaeh custom 2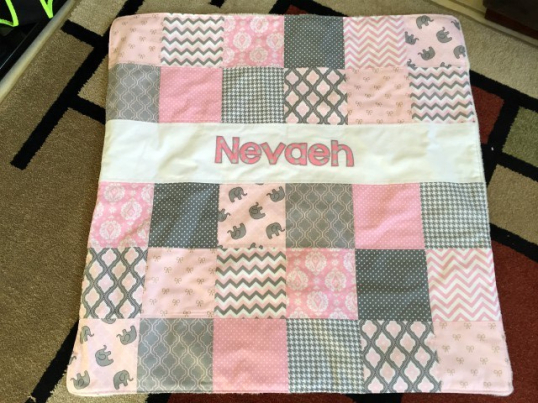 Until next time Happy Quilting!