Karla's Sunflower
Happy Wednesday!
Living in Florida there are no visual clues to indicate changes to the seasons. Using my active imagination I pulled strips from my batik stash that made me think of fall on the east coast; warm hues of blue, purple, brown, gold, red and green to create what I'm calling Karla's Sunflower ?
I used Jenny Doan's Checkered Dresden tutorial. I prefer a chunky dresden so I modified the pattern by using the 1 1/2 inch mark on the ruler as my starting point to cut each blade.
I added machine embroidery to the center circle with my daily mantra "Give Thanks". The border were added in log cabin style using 4 of the fabrics used in the dresden. I used a blanket stitch around the blades – definitely getting better! I made the mug rugs using the Creative Grids Spider Web ruler to create the 4 point star. They look great! Hubby and I really use our mugs…everyday!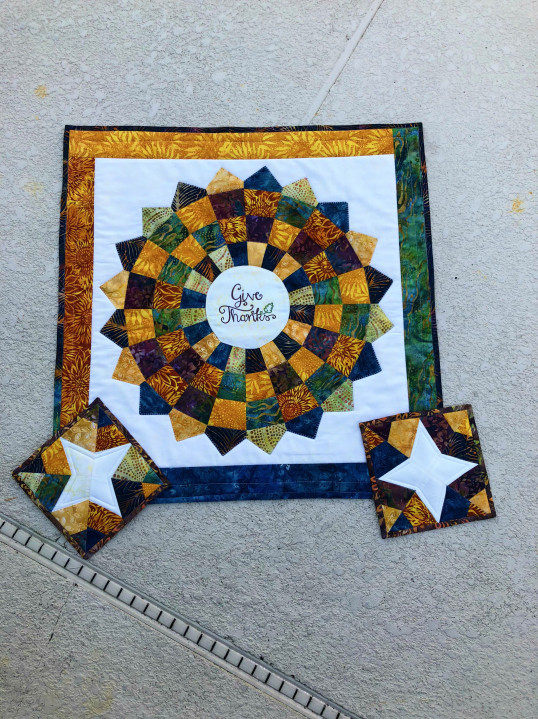 dresden – give thanks wall hanging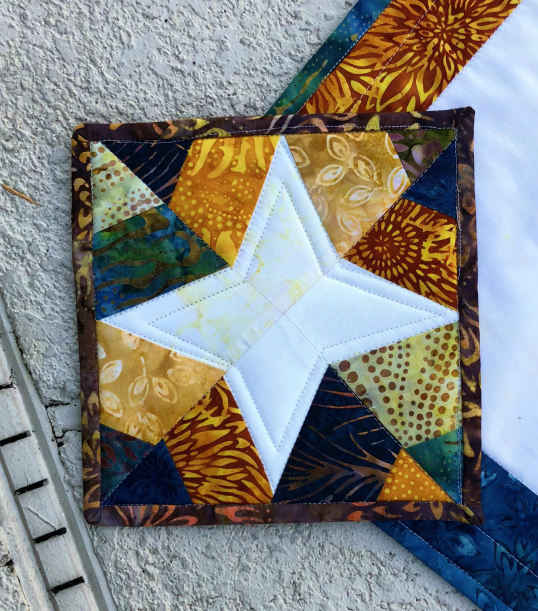 dresden – give thanks mug rug 2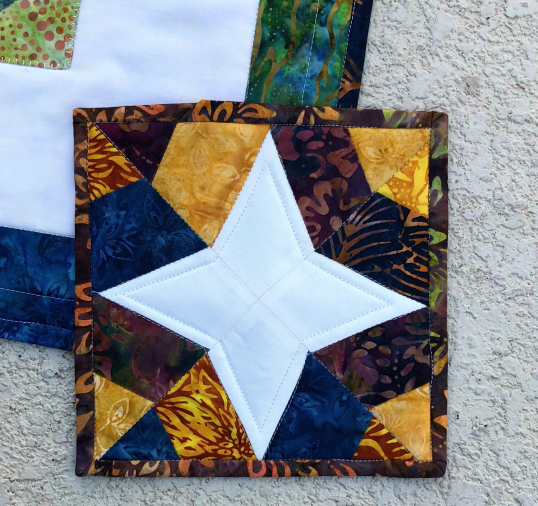 dresden – give thanks mug rug 1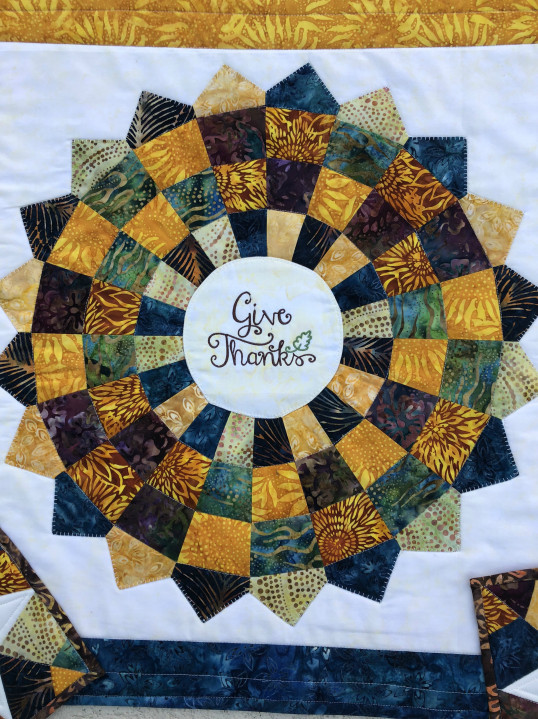 dresden – give thanks close up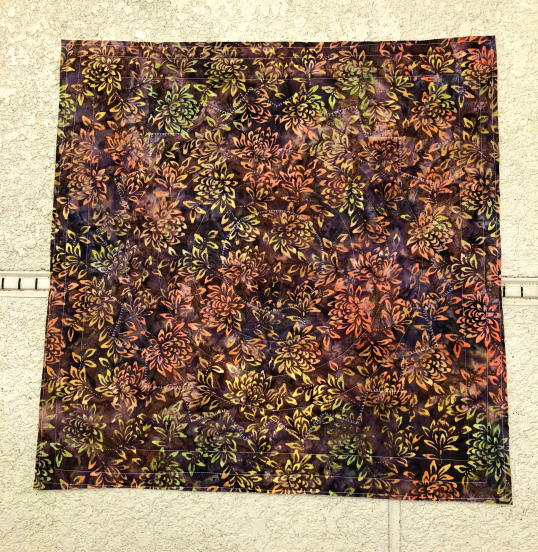 dresden – give thanks backing
I made this dresser scarf for my guest room. Another opportunity for using the tube method. I made several mistakes, at one point I wanted to toss it in the trash! Ever had moments like that?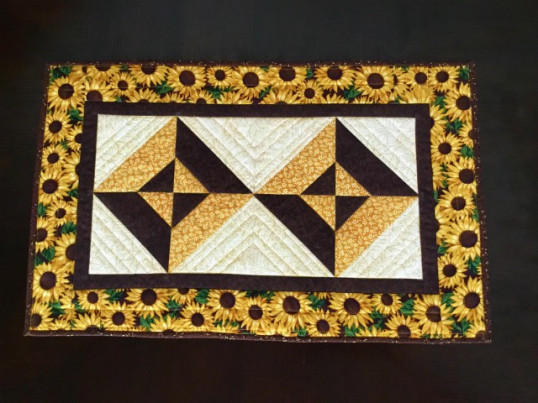 Sunflower Dresser Scarf
Lastly I wanted to show you a custom order I finished for one of my customers. She sent me a photo and asked if I could re -create it for her son's fourth birthday. I'm SO happy with how it turned out!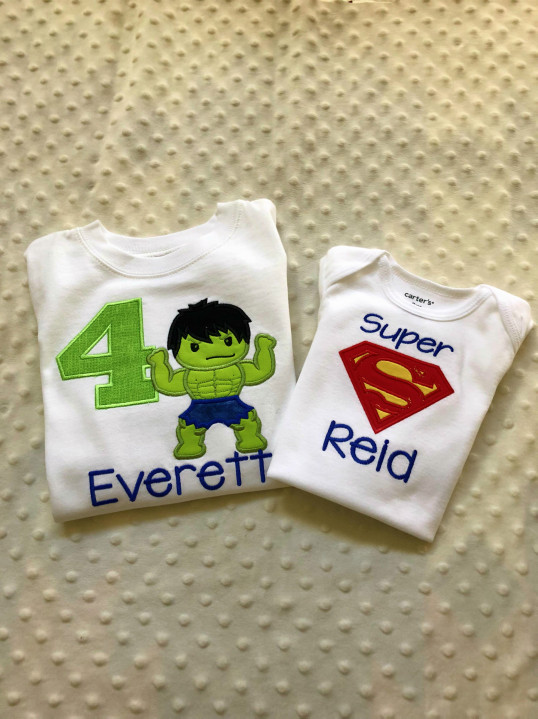 custom shirts
Linking up with:
Linky Tuesday at Free Motion By The River
Midweek Makers at Quilt Fabrication
Let's Bee Social at Sew Fresh Quilts
Be sure to stop by and see what others are creating!
Happy Sewing!