Pick A Pumpkin Blog Hop
Thanks for joining me today for the Pick A Pumpkin Blog Hop sponsored by Carla Henton from Creatin in the Sticks.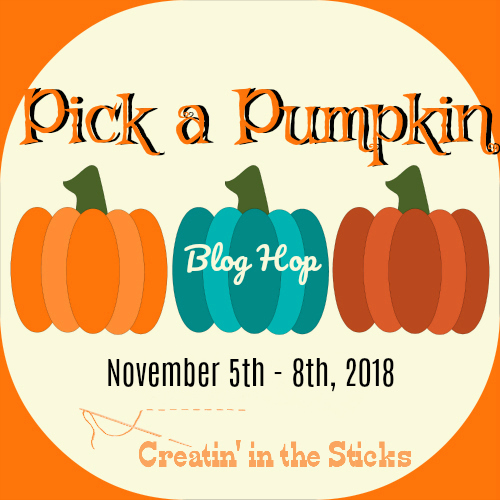 This is my first time participating in a blog hop. I've been sewing for more than 50 years but started my quilting journey in 2010. The hop started on Monday and all of the projects I've seen have been amazing!
I absolutely adore all things fall, it is my favorite time of the year! I had several pumpkin related projects on my to do list so I was super excited when I saw Carla's post about the Pick A Pumpkin Blog Hop – the only requirement was to include a pumpkin somewhere in our project. – YAY!! ?
Before I introduce you to my hop project I'd like to share a few other pumpkin goodies I've made.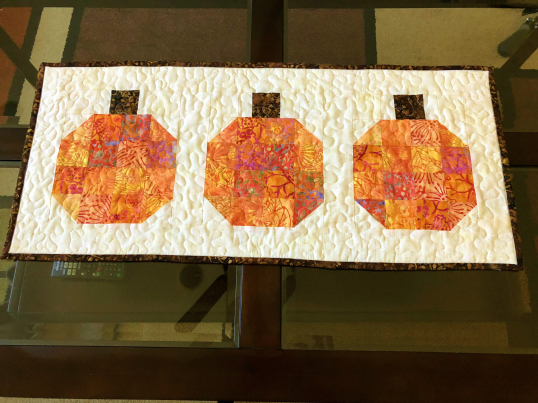 pumpkin batik table runner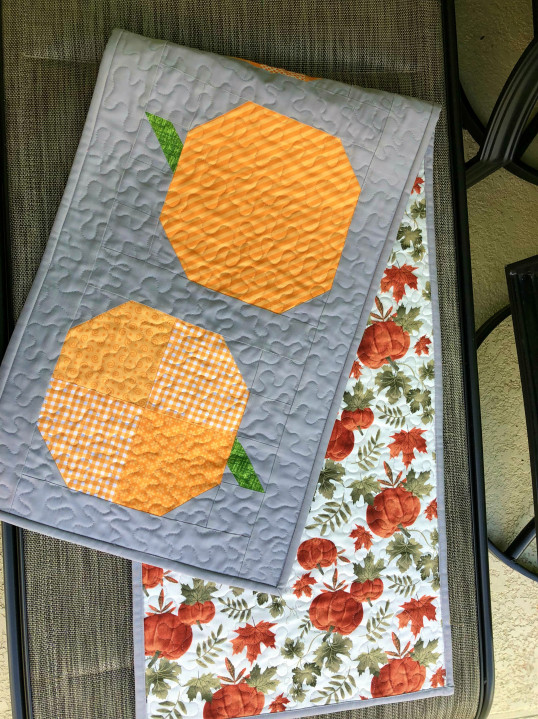 patchwork pumpkin tr 3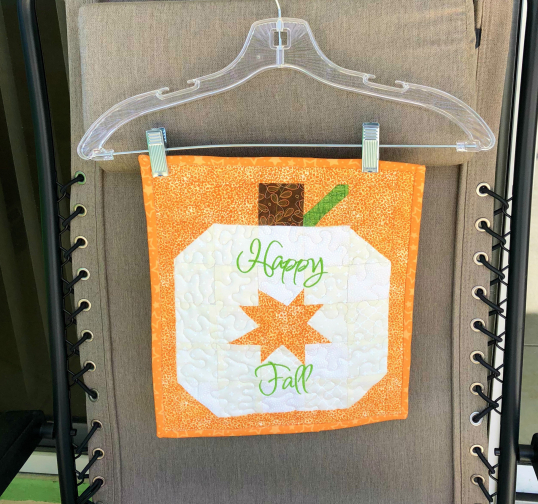 pumpkin – wonky star mini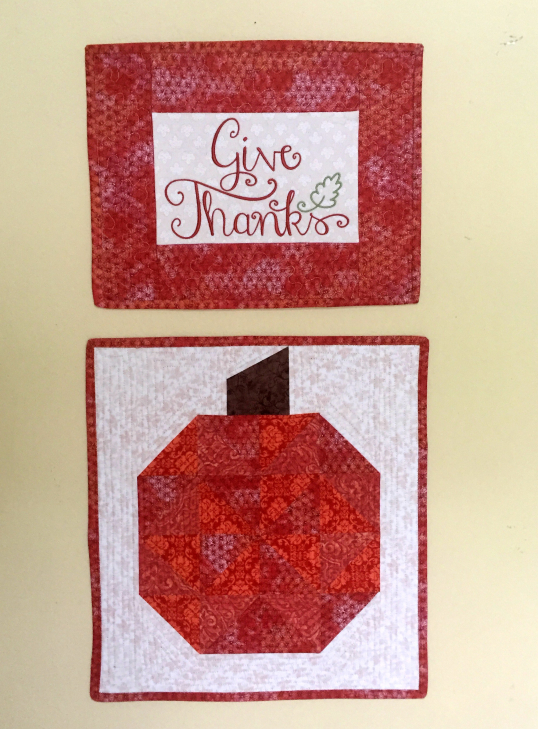 November 2017 wall hanging
I participated in Carole's From My Carolina Home 2018 Autumn Jubliee. I've got the quilt top finished….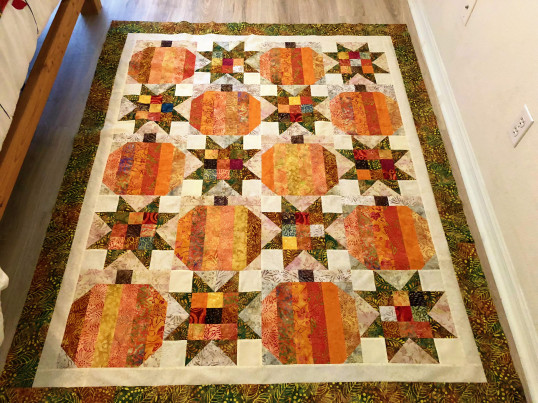 Autumn 2018 Jubliee QAL borders
My favorite quilt block is the log cabin block so for the blog hop I made both a pumpkin potholder (8 x 9 inches) and a mug rug ( 7 x 9 inches) — items I use daily :). Potholder has a pocket in the back.
I started with a 6 inch log cabin block, rounded the corners with 1.5 inch squares. Added stem, pieced leaf and finally borders. I enjoy sketching out designs, figuring the math and using fabric to bring the design to life — this time my plan worked ?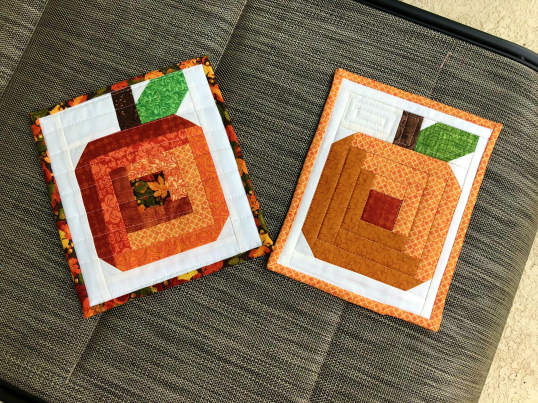 Fall 2018 Pick A Pumpkin Finish
I'd like to thank Carla for hosting this festive event! Today is the last day of the blog hop. Stop by the bloggers listed below to see their pumpkin goodies!
Thursday, November 8th
selina quilts
Seams To Be Sew
That Fabric Feeling
Just Sew Quilter
Home Sewn By Us
Creatin' in the Sticks