Spooky Minis
I love Halloween – it's my favorite holiday. With a costume and a little make up I can pretend to be something or someone else for a day ?
We don't have any kids or grand-kids around to spook but I still like having a little Halloween decor around the house.
Pumpkin Curvy Log Cabin Table Runner :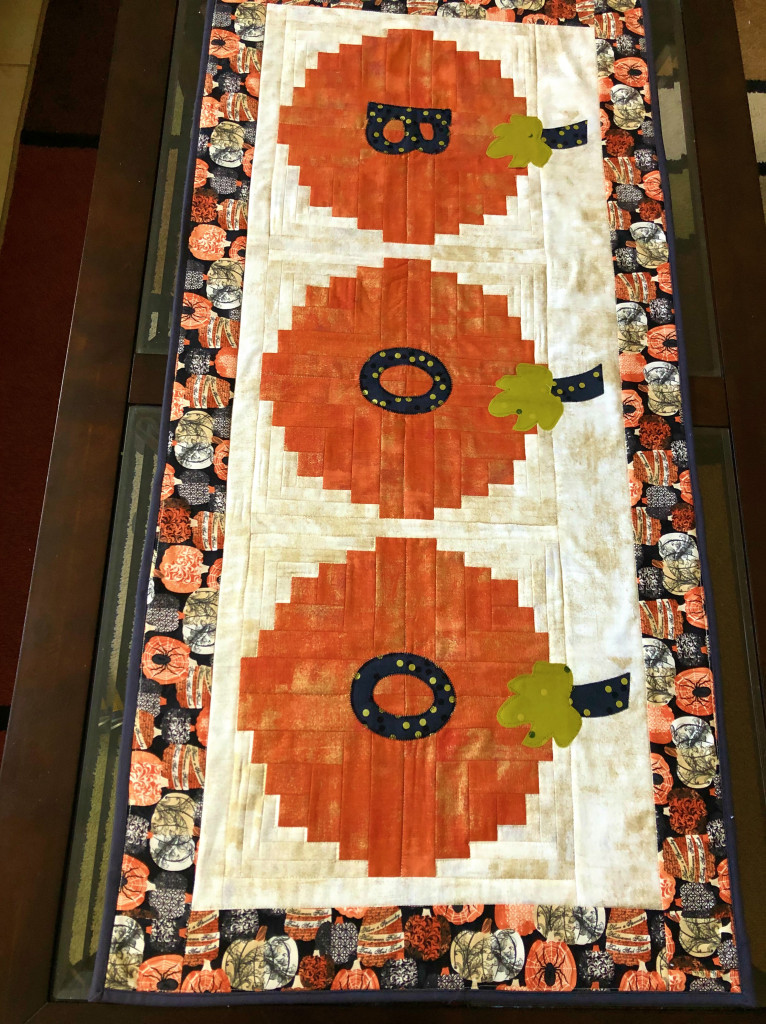 Pillows are always great for holiday pops of color: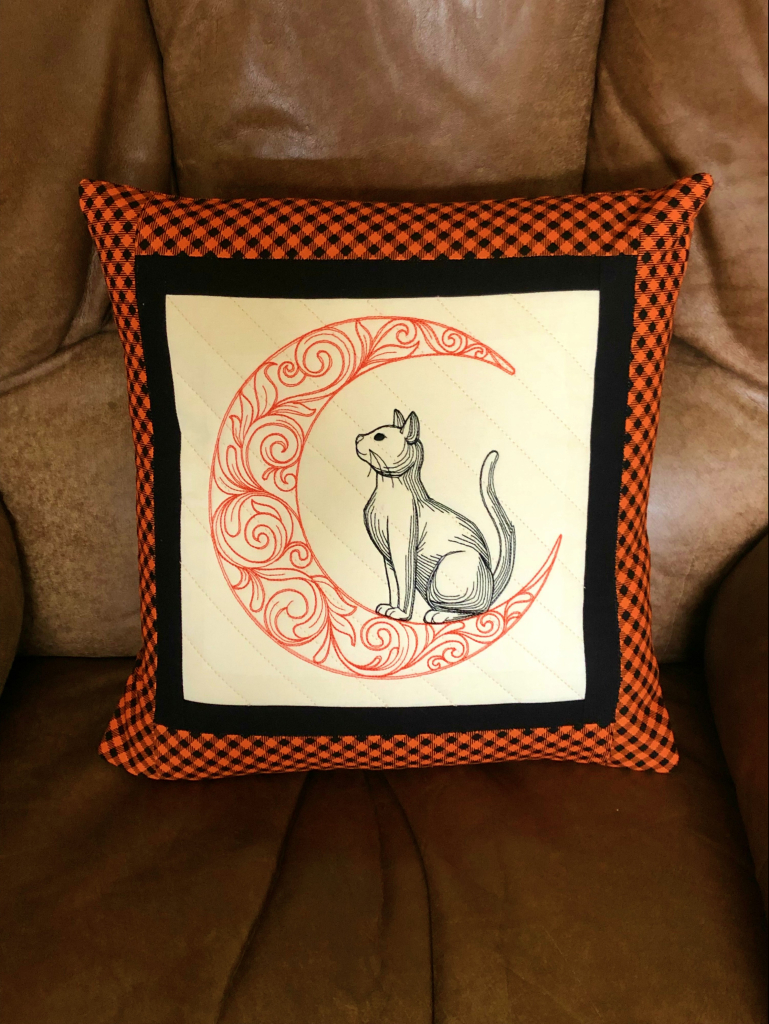 Mug rugs for my morning coffee: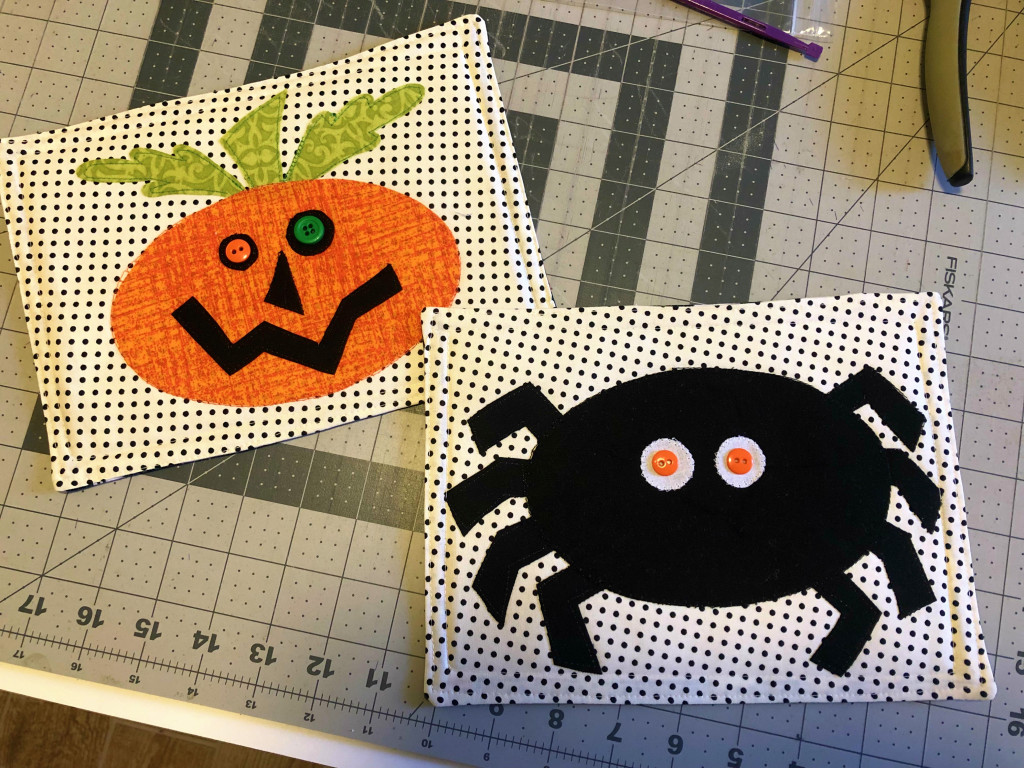 Smiling Greeters for the front door:
I entered a Halloween mini quilt in a local contest . The category I chose was "Make Modern" . I selected the quilt block Dutchman puzzle and attempted to give it a modern spin.
Traditionally the Dutchman puzzle is arranged as in the first picture below.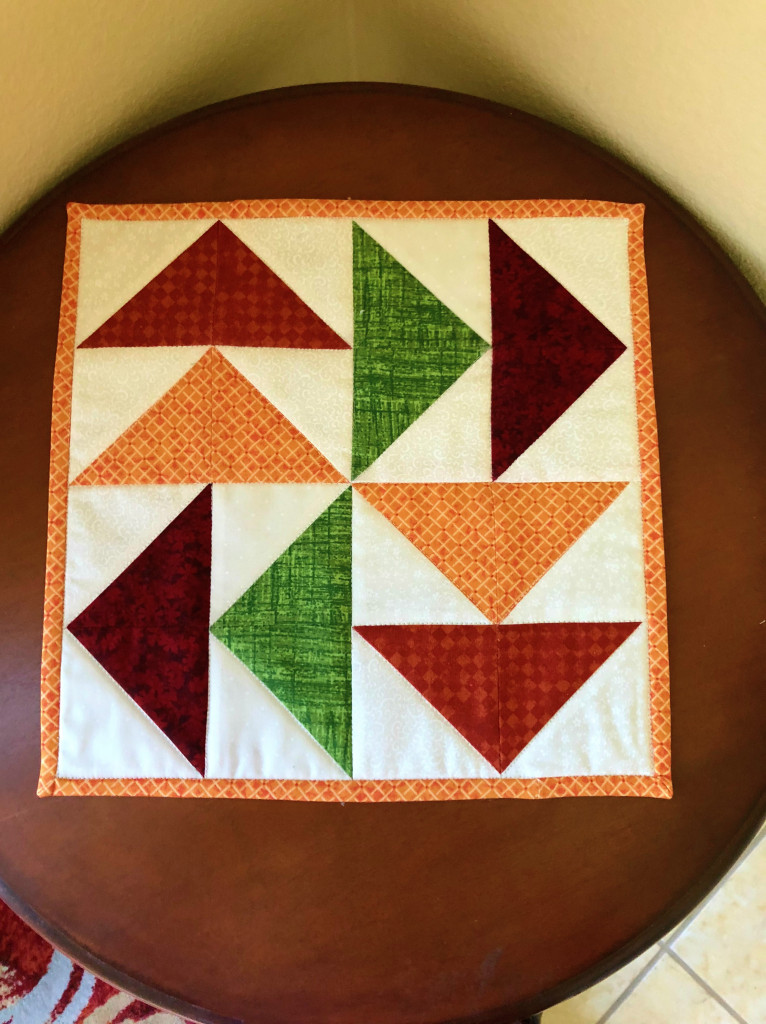 fall 2018 candle mat
I simply rotated the direction of the flying geese to get the secondary friendship star design instead of the pinwheel.
Viola…my entry! I purposely put the Jack Skellington fabric on top to give the illusion the text was coming from them!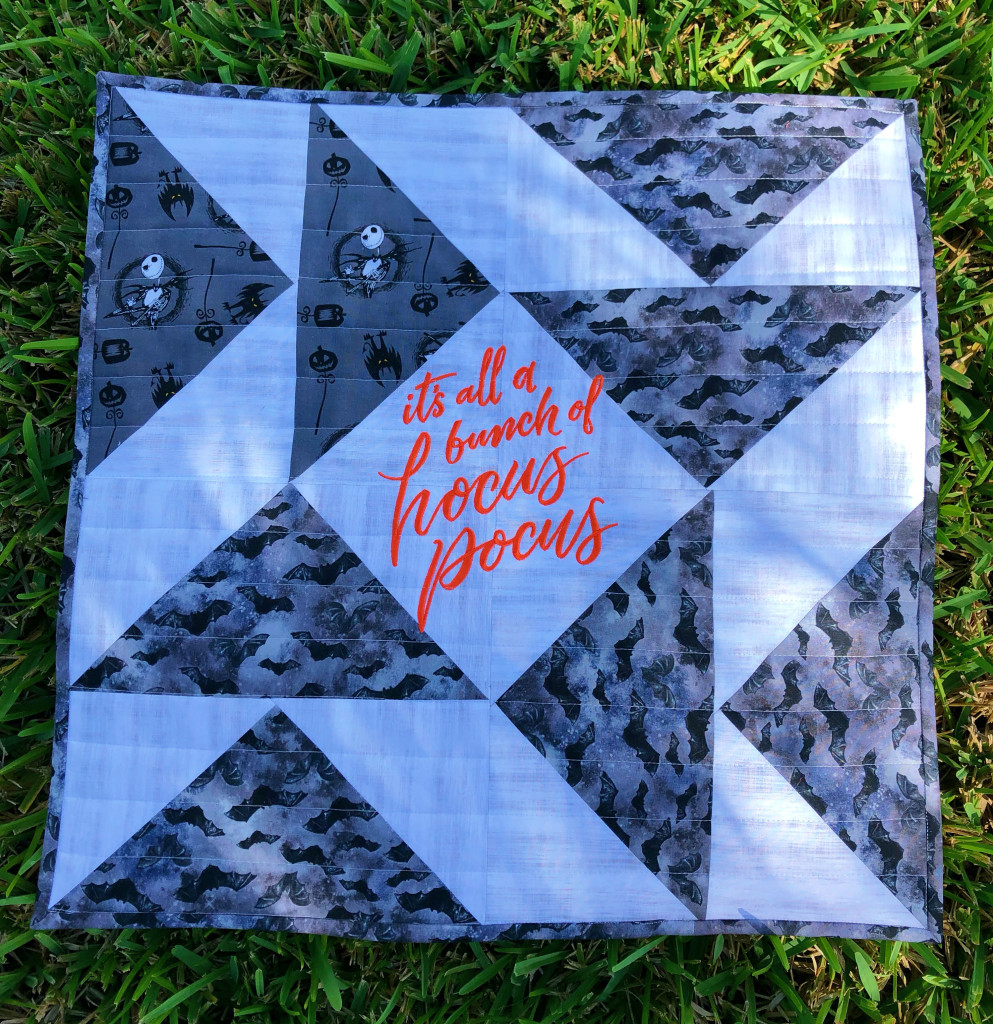 How cool?
Happy Sewing & Quilting!