Recent Finishes and Weekly To Do
Happy Tuesday!
Between traveling and hurry up sewing I haven't taken the time to post.
Today is my first time joining the To-Do Tuesday Linky party hosted by fellow blogger and friend, Roseanne at Home Sewn By Us.
Currently I find myself with several projects and deadlines looming so I'm hoping keeping a list will keep me organized and focused ?
Sit back grab a drink …this will be a long post ?
First I'd like to share the projects I've finished over the past two weeks.
Bella's Shooting Stars – quilt finishes at 52 x 52 inches. I originally wrote about this quilt here.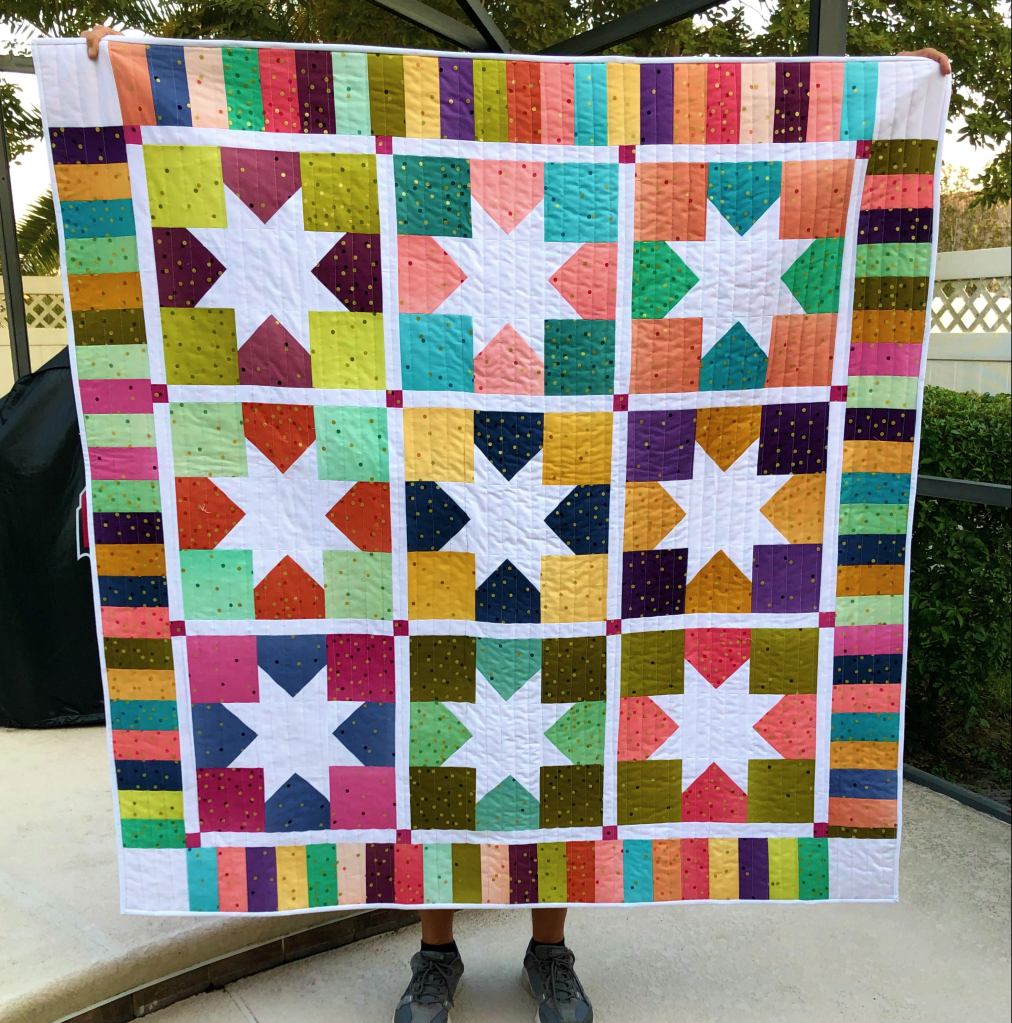 October projects from our LQS ruler/template club

Creative Grids 60 degree Equilateral Ruler – strip pieced hexagon table runner
Creative Grids Spider Web Ruler – Striped pieced spider web wall hanging with applique
Quilt As You Go Improv Log Cabin Wall Hanging with machine embroidery. This quilt finished at 32 x 32 inches. I used larger scraps from borders in previous projects and Jera Brandvig tutorial from the Pellon site as a guide. You can find the tutorial here.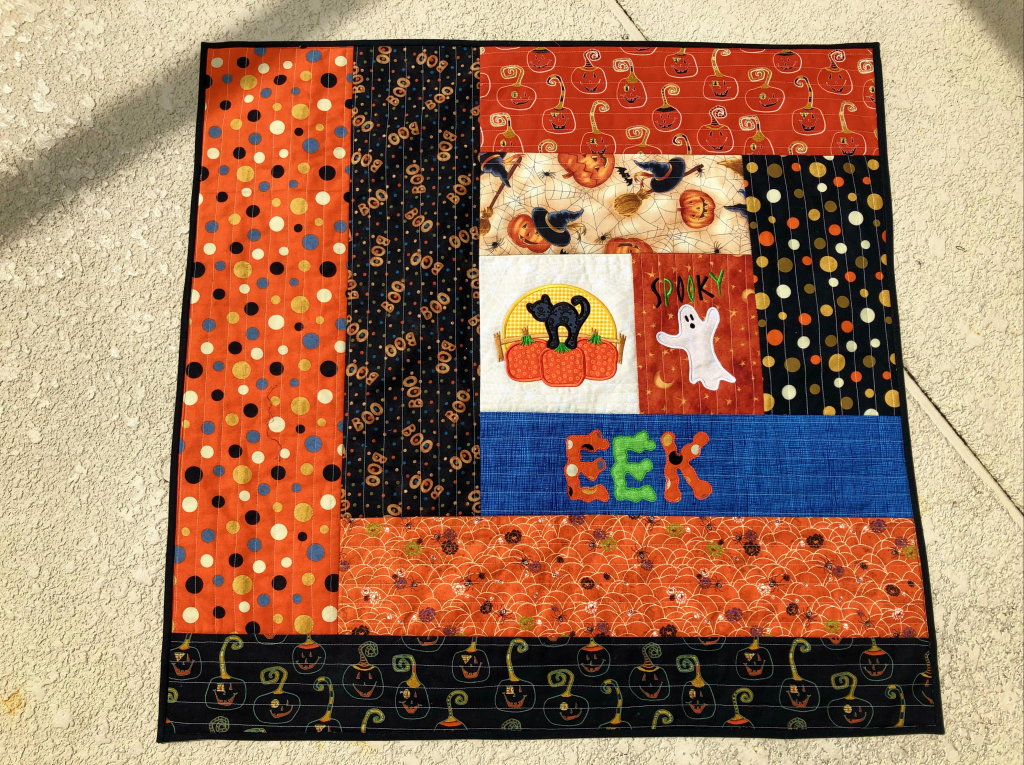 Quilt as Go Improv Wall Hanging- up until now my quilting journey has only included traditional piecing. Slowly I'm trying new techniques. I'm having a hard time with Improv — my OCD tendencies won't allow me to work with out structure. I watched a video of Nicole from Mama Loves Quilts about improv piecing and finally had the aha moment! I pulled out a bunch of batik scraps to match a wooden plaque and gave it a try. I struggled with the angles to give it a wonky look but got better by block 9. Like everything else in quilting I'll get better with practice.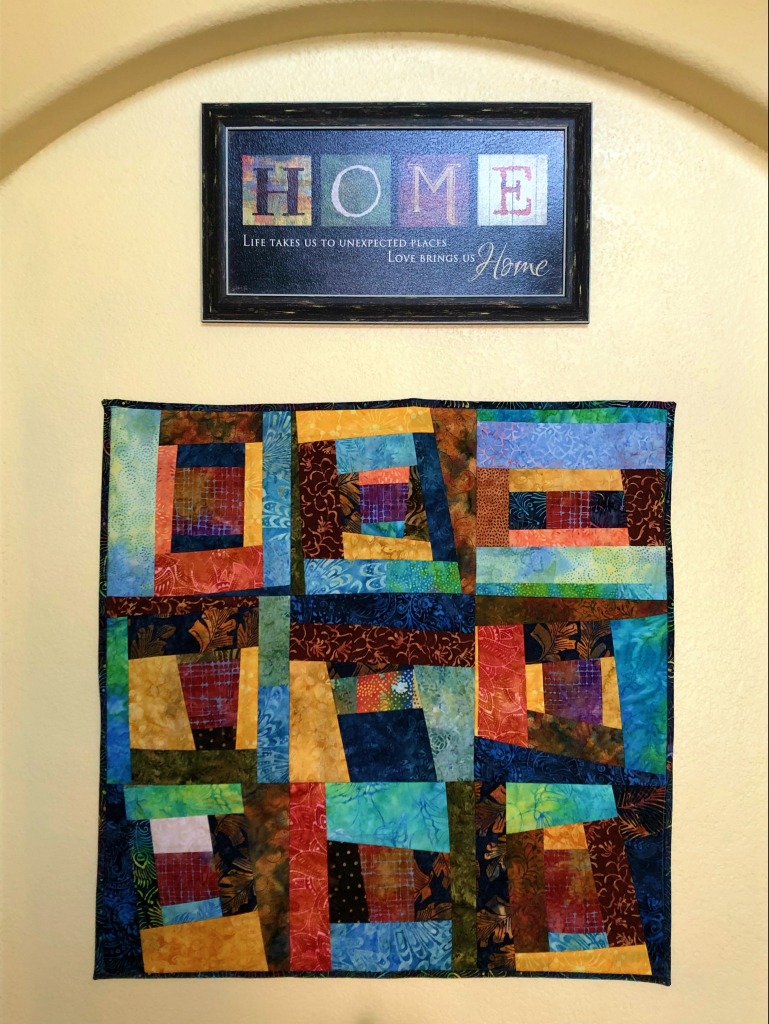 To -Do List for the week of October 29th through November 4th, 2019
Autumn Jubliee Placemats – Tutorial found here
Autumn Fly Away Table Runner – inspired by Missouri Star Quilt Company – video tutorial found here. Tutorial uses a jelly roll, I'm using a charm pack.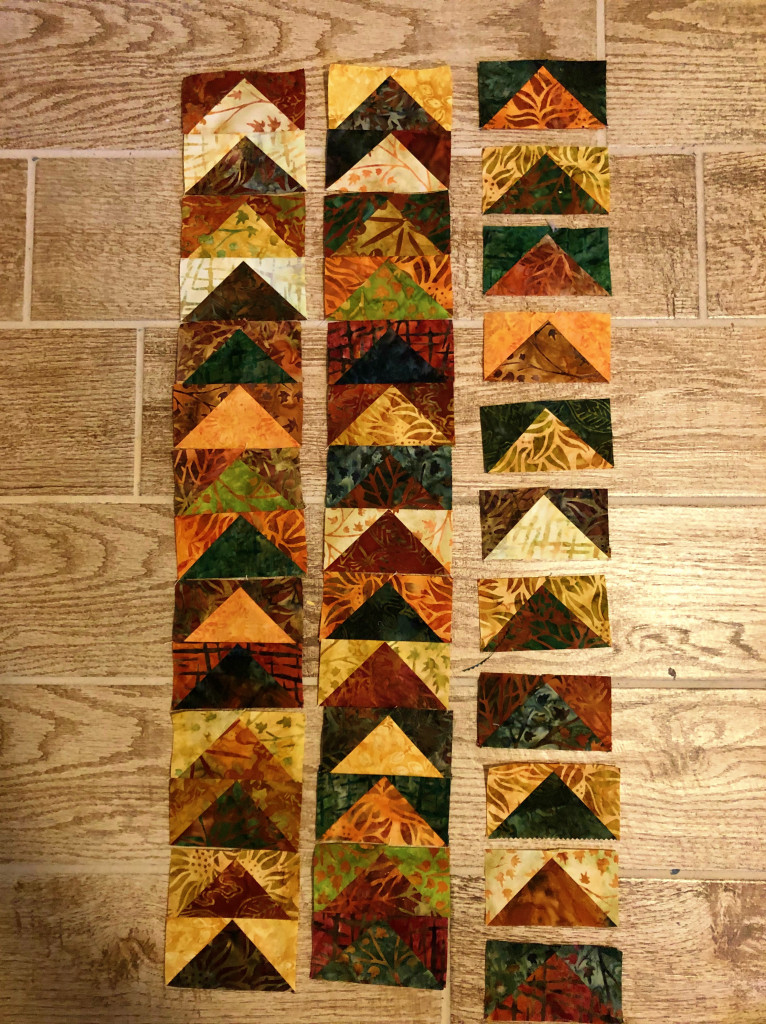 Finish test purse using my own cross body purse pattern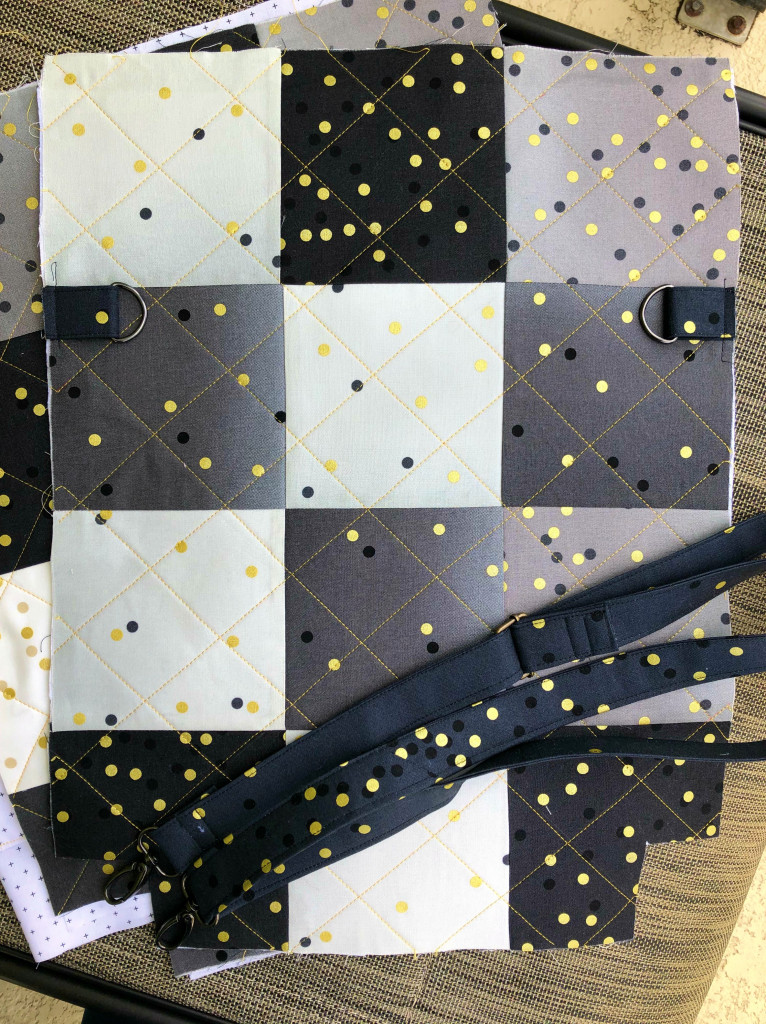 Finish commissioned gingham pumpkin/star quilt – customer showed me a picture of what she wanted so I created a pattern. The stars are created in the sashing.
Happy Sewing/Quilting – thanks for stopping by!
Linking up with Home Sewn By Us To-Do Tuesday!