Friday Finishes
Happy Friday!
I've gotten a lot accomplished this week, being asked to stay home really hasn't been that bad and I have to admit getting things checked off my "to do list" has been gratifying.
I finished two UFO's from last year.
A churn dash baby quilt. I'll be donating this quilt to a local charity. The quilt measures 36 x 36 inches. I used a pattern from Camille Roskelley's book Simply Retro.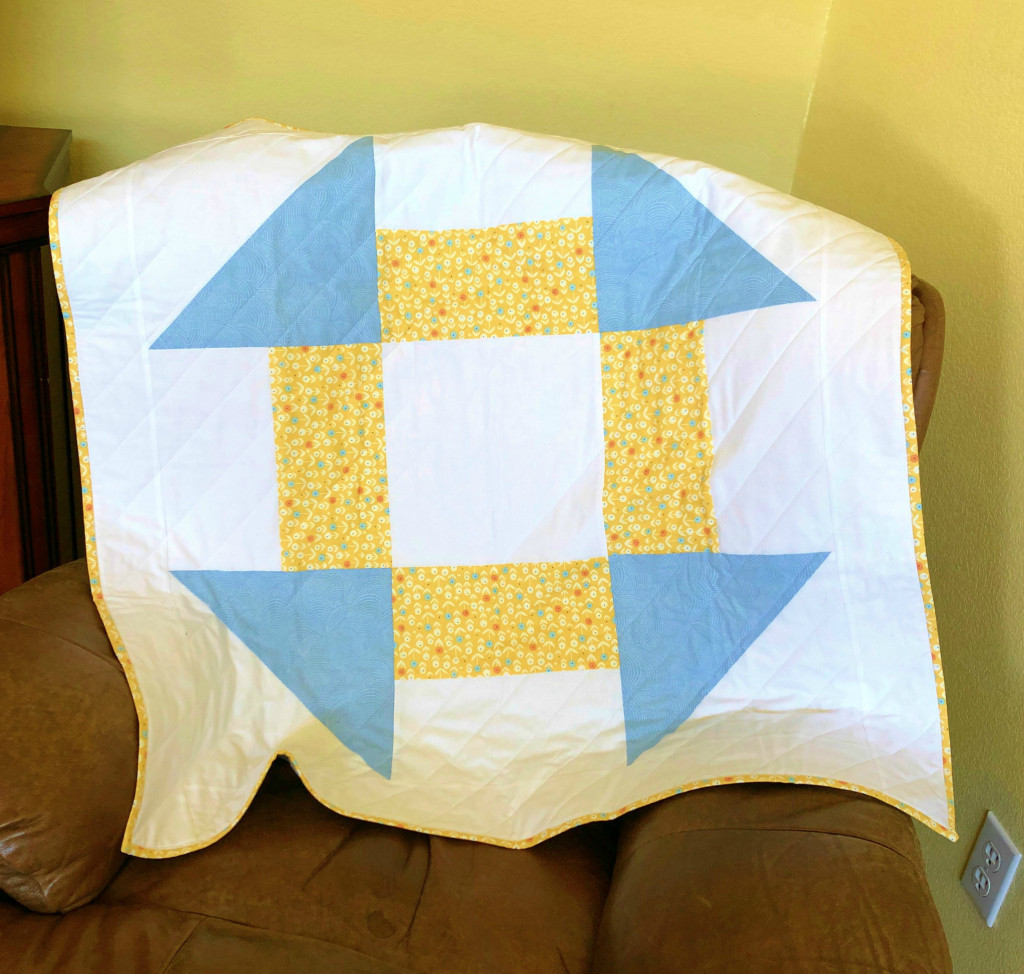 churn dash baby quilt
2. My RWB scrappy log cabin picnic quilt. Our city has a lovely water show and fireworks display for July 4th celebrations. This quilt measuring 56 x 70 inches will be perfect for hubby and I to sit or lay on while we enjoy the show.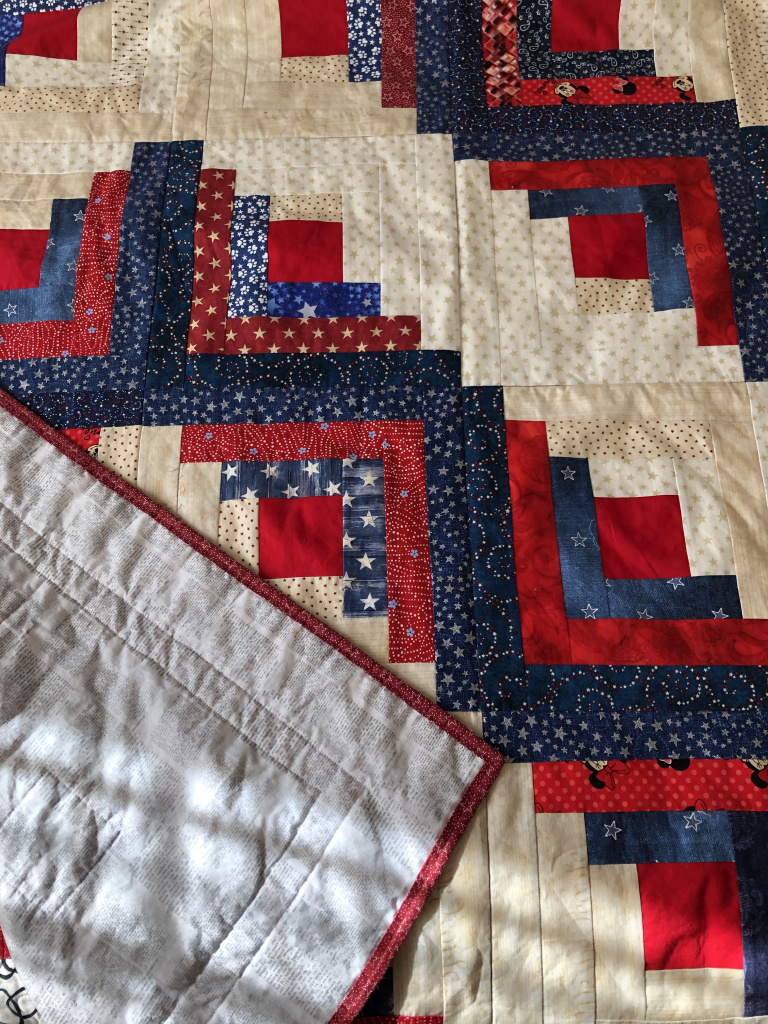 patriotic log cabin throw
My new projects completed this week:
Aqua-Red Star Baby Quilt. This quilt will also be donated to the same local charity. I was actually able to make 2 identical quilts. The fabric used was from an old Riley Blake line by Mind's Eye. Hopefully, I will get the second quilt finished next week.
Using twelve (12) 10 x 10 inch squares of fabric- one print and one background fabric
I created 24 half square triangles – squared to 9.5 x 9.5 inches
Arrange 12 of the triangles into a star pattern as shown below
Lastly I added 4 – 9.5 x 9.5 corner squares of background fabric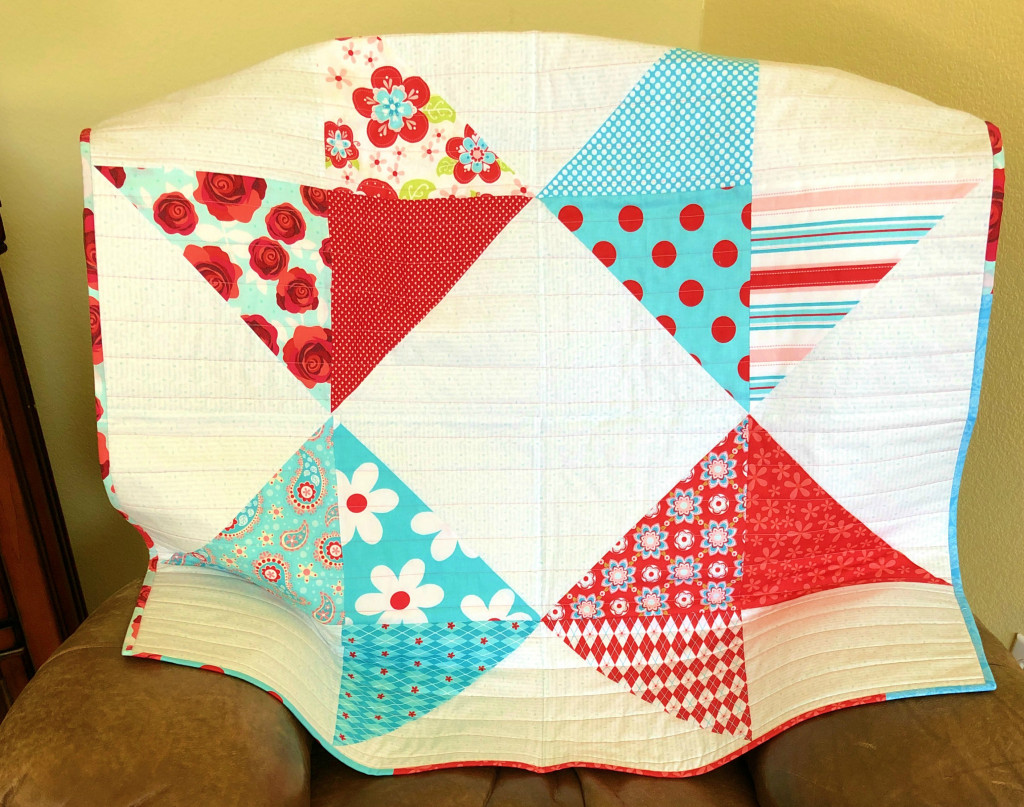 aqua red star baby quilt
Floating Stars Baby Quilt: My last finish for the week was a custom ordered baby quilt. I used left over layer cake squares from an older Cotton and Steel collection to create the floating star layout. I didn't have a pattern, she requested stars so I sketched out something that would work with the amount of fabric I had on hand and just winged it.
The quilt measures 36 x 48 inches. My customer also wants me to make a couple of burp cloths to match – I should be able to finish those today and mail in the morning.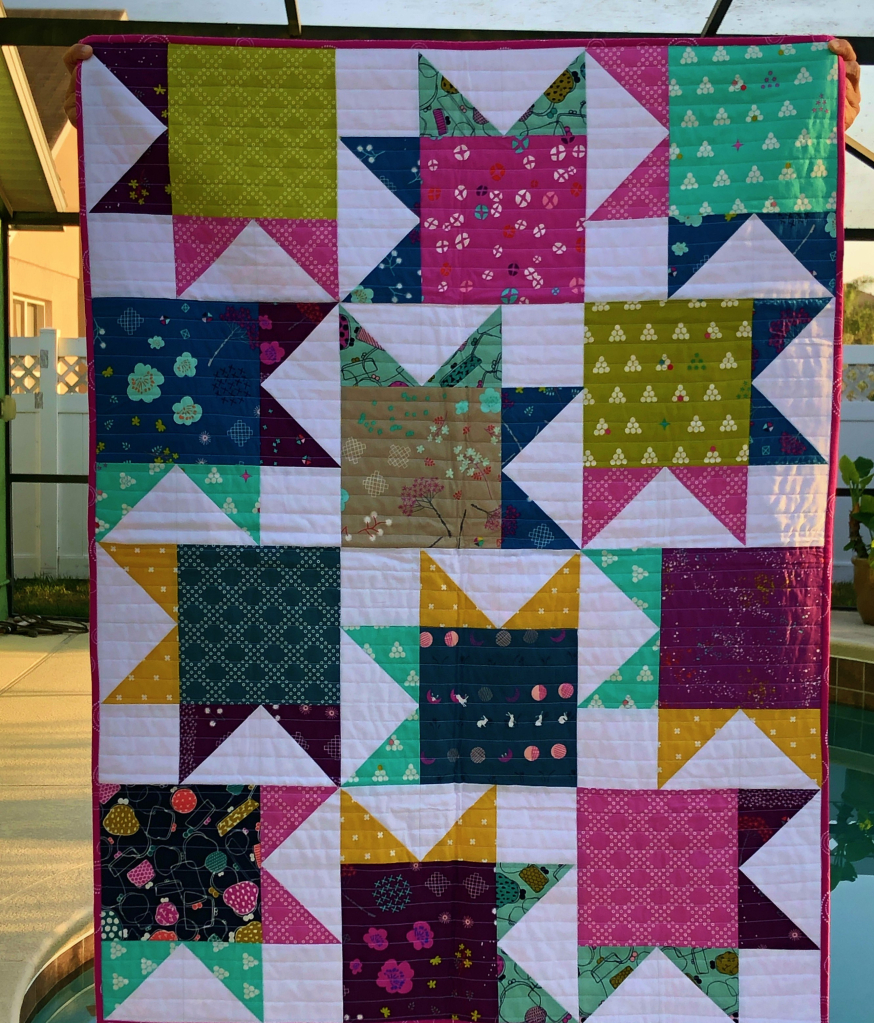 floating stars baby quilt
I've already pulled my fabric out for my weekend project!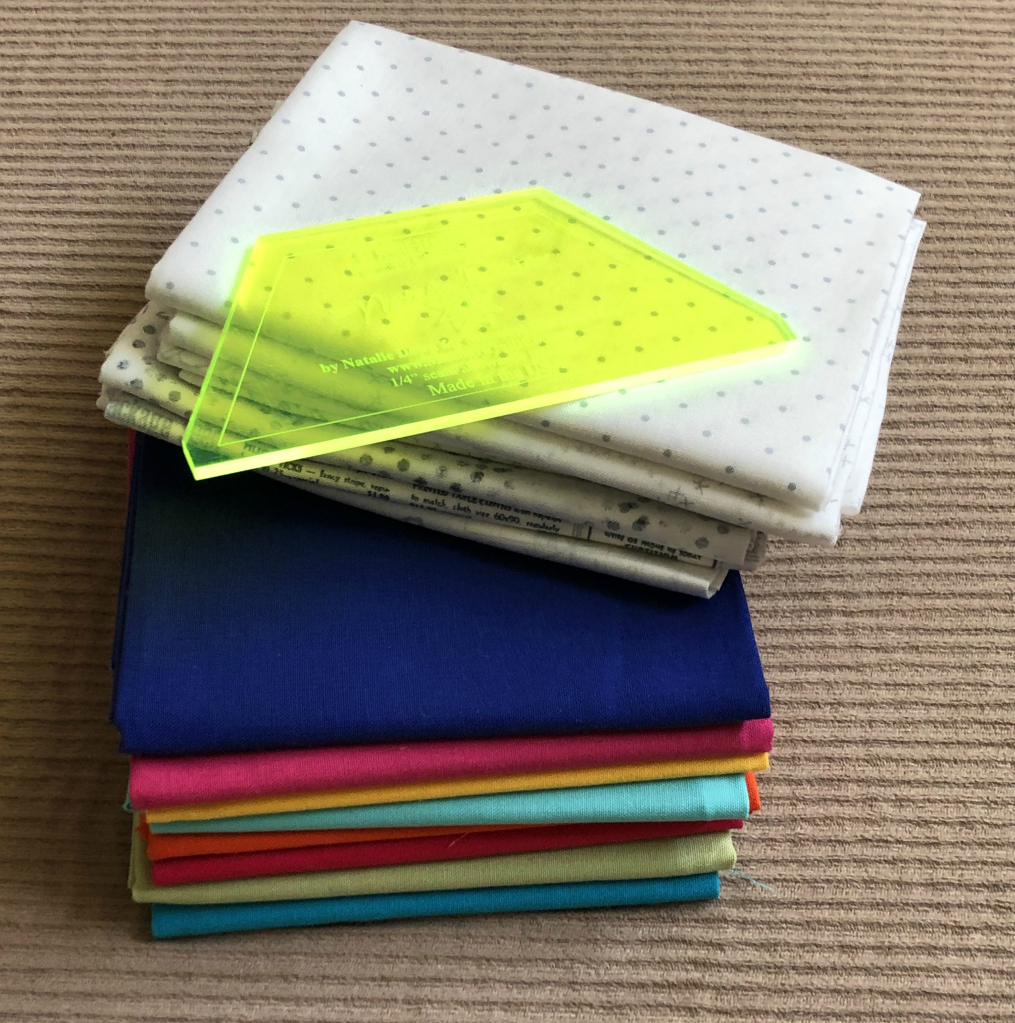 fabric pull
Enjoy your weekend and stay safe!