To Do Tuesday – #1
To Do Tuesday is a linky party hosted by fellow blogger and quilting friends Roseanne & Sue at Home Sewn By Us.
Normally my projects are picked on a whim but I find myself at a point where I have a few quilting deadlines and figured joining their linky party would be a great way to stay focused and find inspiration from seeing what others are making.
With my fabric pull from last Friday I pieced this quilt on Saturday. I really had fun putting this quilt together. I saw something online I liked and decided to sketch something similar and add my own spin.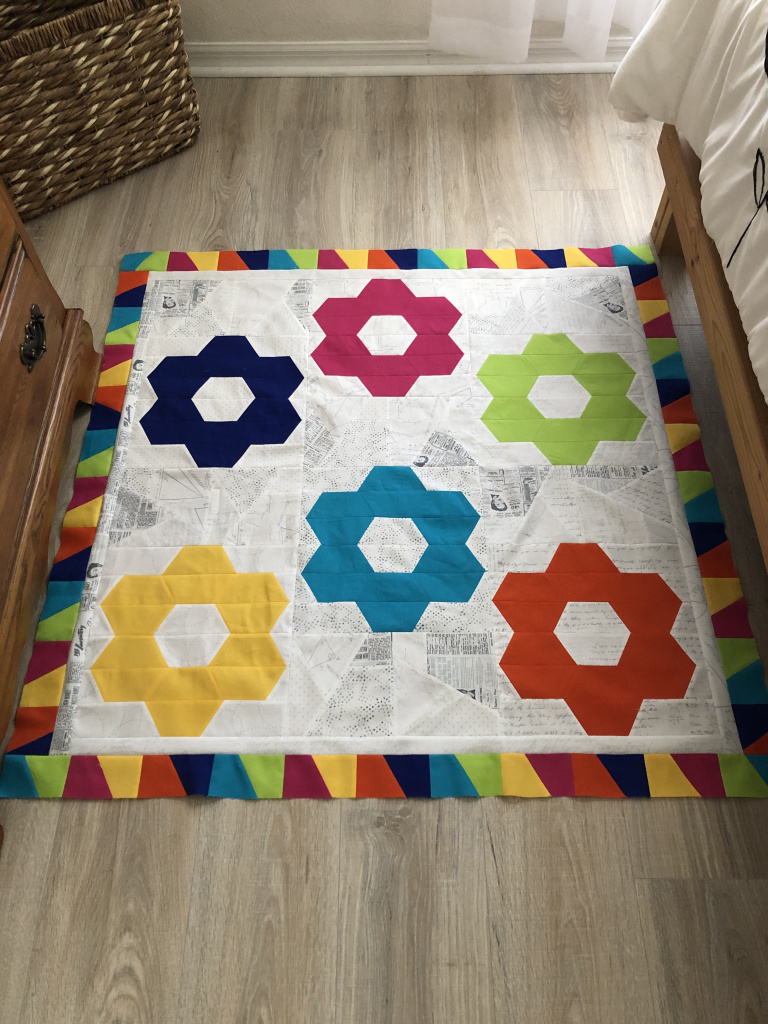 hexie flower garden
I used some of the scraps to make a matching mini quilt. Butterflies do love flowers! The mini was paper pieced using a free pattern from Caroline with Sew Can She. You can find the free pattern here.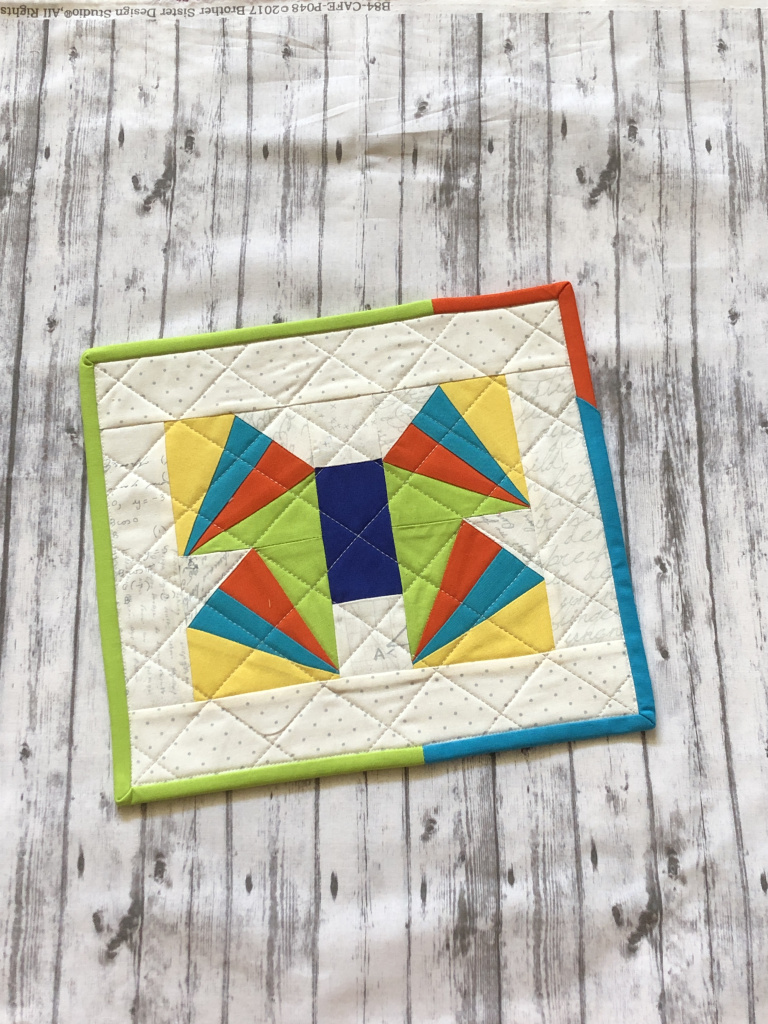 butterfly scrap mini quilt
My hubby really liked the hexagon shape so on Sunday I made him a pillow featuring a hexagon star. He is a retired engineer who loves math, solving illusion type puzzles, softball and golf. Because times are crazy right now he's spending more time inside laying on the couch watching TV.
I need him to lay his head on something other than the couch pillows!
Again no pattern, I used a yard stick to determine when I reached the width necessary for a 20 inch pillow form.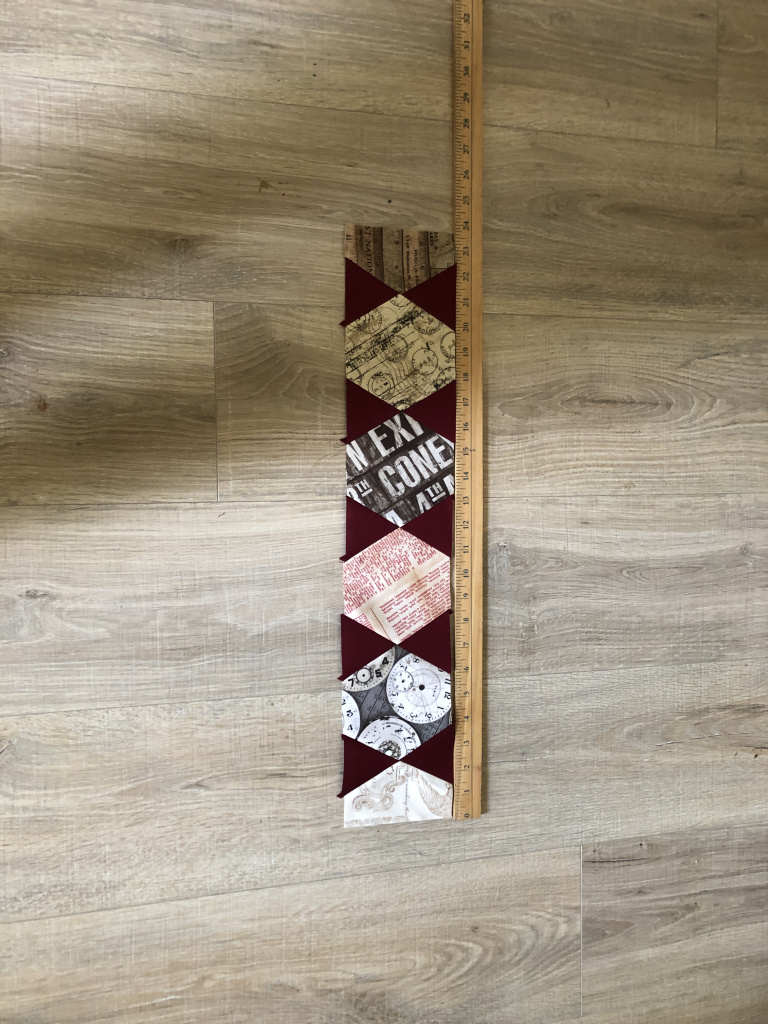 I won't lie this was a little harder for me to make. My seam ripper got a good work out! I used a hera marker to create the quilting lines. This picture you can see the geometric illusion — in the center is a diamond shape — to the left and right of the diamond forms 4 isosceles triangles and two 120 degree triangles — needless to say he got a good laugh!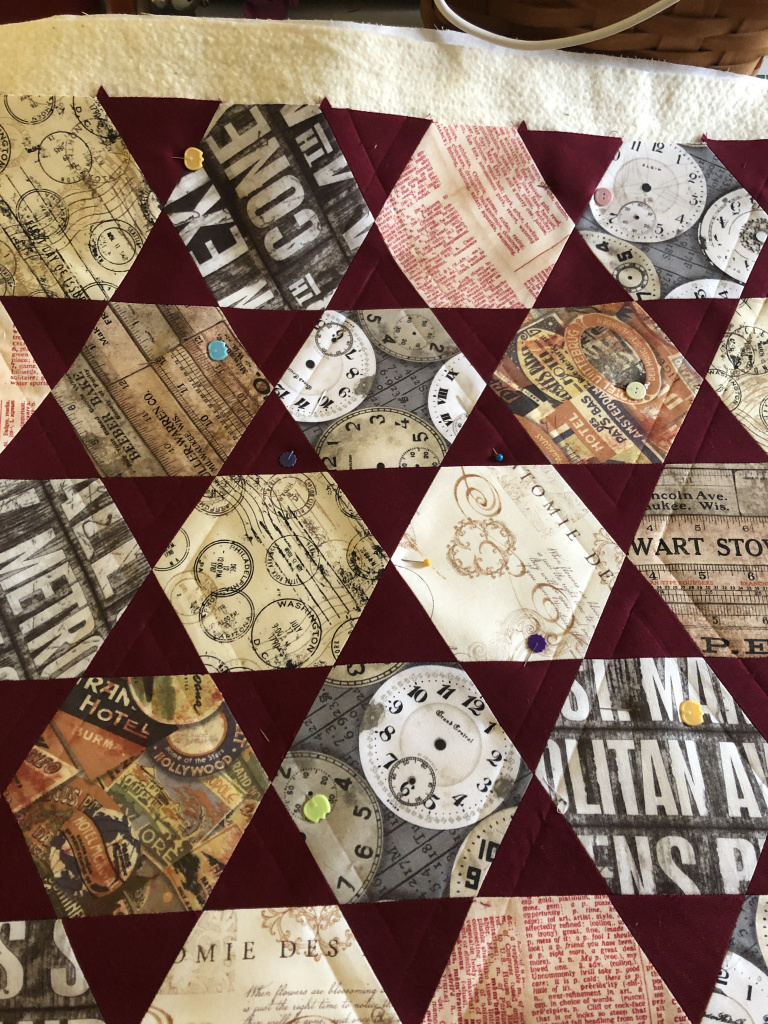 hera marker quilt lines
I used scraps from Tim Holtz Eclectic Elements fabric line. A lot of the prints in that line represented places we've traveled to or symbols of things we love. All in all it was a great choice.
hexagon star pillow
My To Do List for this week:
Meals on wheels placemats – finish at least one
Custom order – potholder and XL trivet
Finish Come Sail With Me baby quilt
Create plan for custom t-shirt quilt
Happy Sewing and stay safe!