To Do Tuesday – #2
I know it's not Tuesday….I didn't realize I hadn't hit the "publish" button yesterday. ?
To Do Tuesday is a linky party hosted by fellow blogger and quilting friends Roseanne & Sue at Home Sewn By Us. It's a great way to document projects you are working on, stay focused and be inspired by what others are making!
To-Do for the week of March 31st through April 6th:
Meals on Wheels Placemat – √ done
Potholder & Extra Large trivet – √ done
Come Sail with Me Baby Quilt – √ done
T Shirt Quilt Plan – X not done
To-Do #1
Carole with From My Carolina Home wrote a great post titled "Staying Busy in Challenging Times". At the end of her post she put a challenge to her readers to create a placemat showing how you spent your time during "Cornacation".
The placemats can be used as a donation to your local Meals on Wheels or mail to her. I decided to do both, I have plenty of orphan blocks that need attention. These were paper pieced, AQS (American Quilting Society) offers lots of free patterns and quilt a longs. My placements were two patterns, Colorado and Iowa from the State Block Quilt Along. I was just learning paper piecing — they're not perfect but I learned lots and developed a love and appreciation for paper piecing.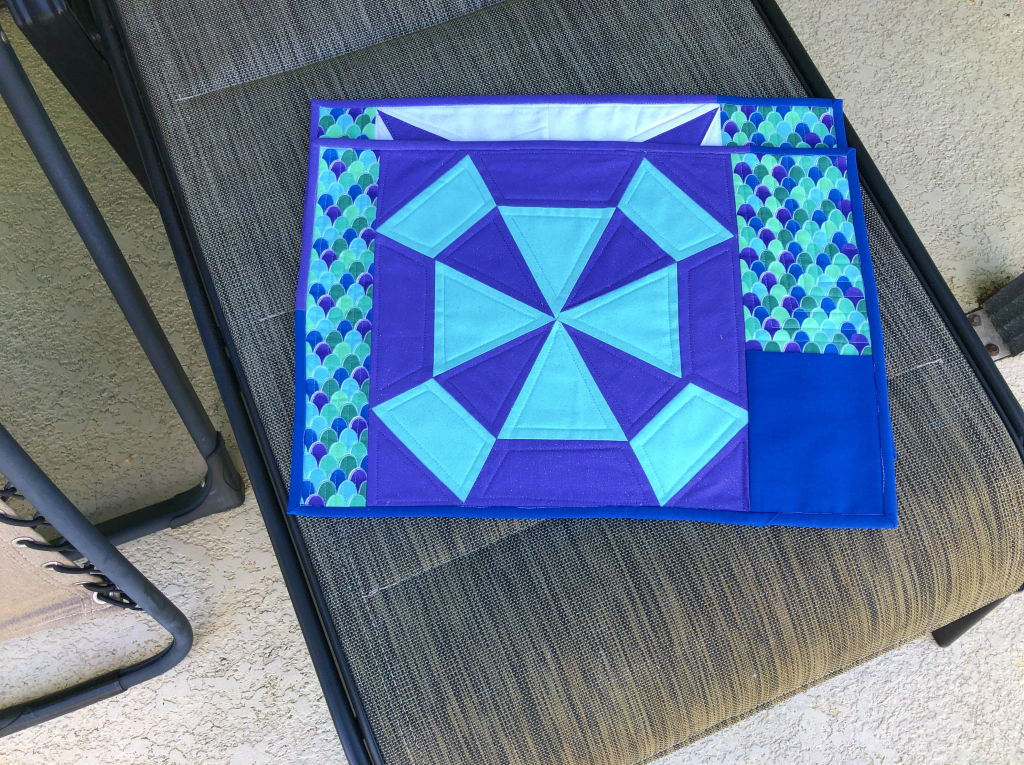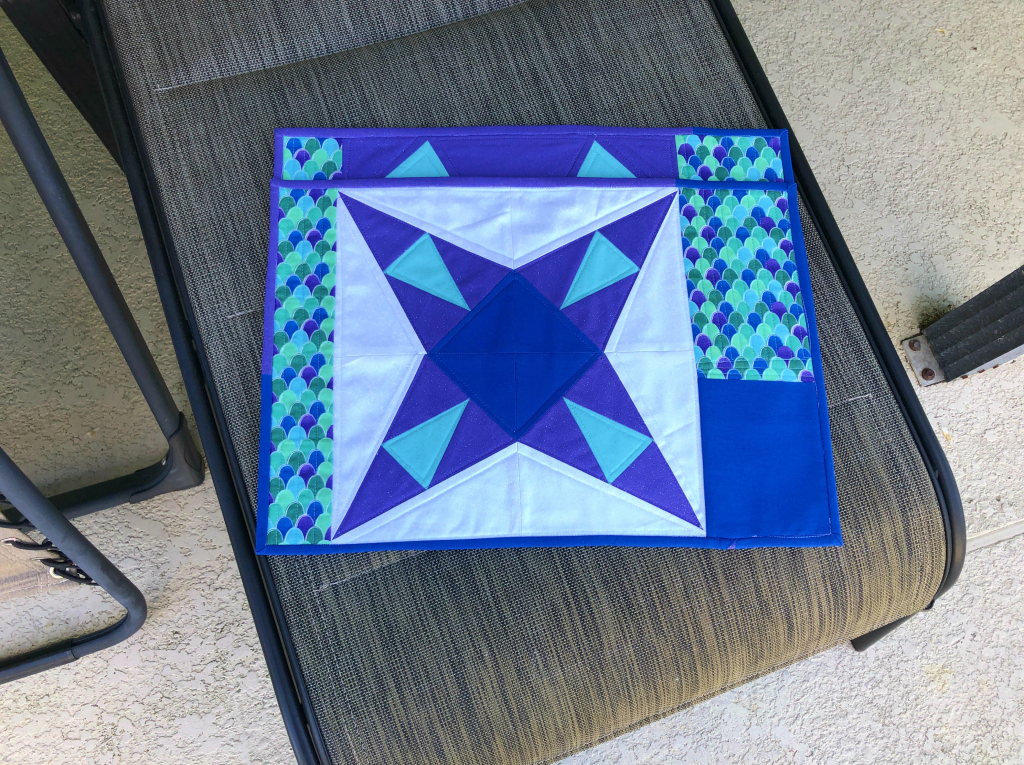 To-Do #2
We've had friends from Wisconsin visiting since February 1. I wanted to give them a handmade gift for their RV to thank them for spending time with us. I noticed she could use some new potholders and was a fan of bright colors.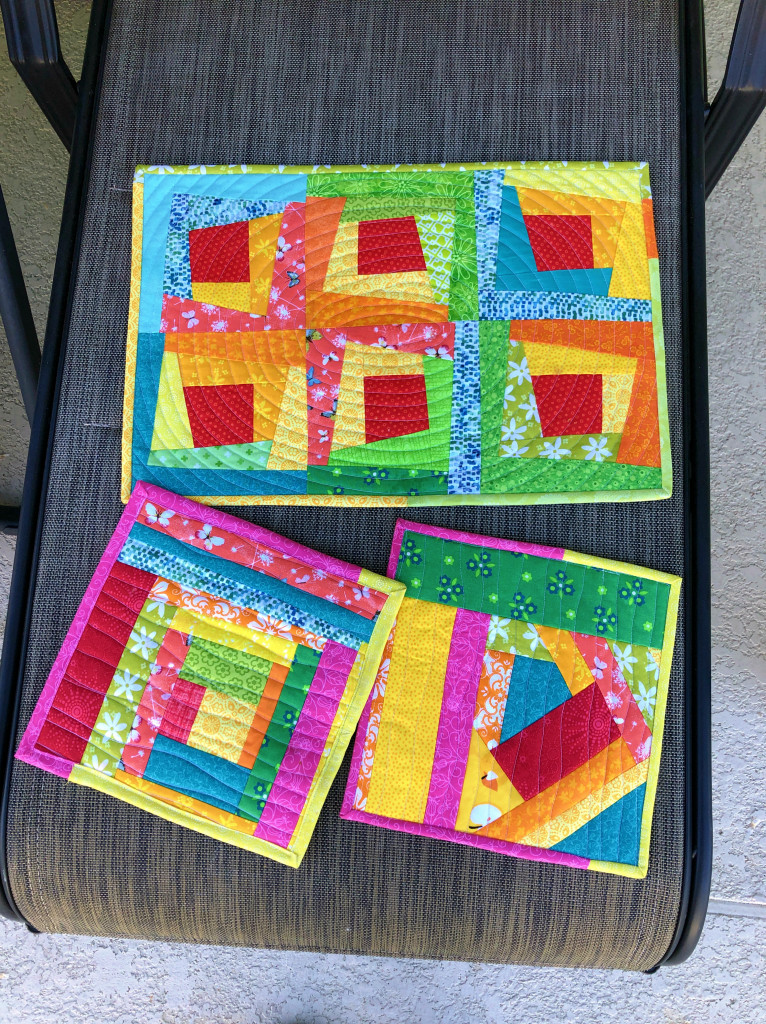 scrappy kitchen gift
To-Do #3
Another baby quilt finish for my shop. The pattern is Come Sail With Me designed by Chris Malone for Annie's. I love applique and was excited to make this quilt. I used an Island batik FQ bundle and an aqua cuddle fabric for the back, the quilt measures 40 x 48 inches.
It was fun to make! Sorry for the bad picture it was raining outside and dark inside.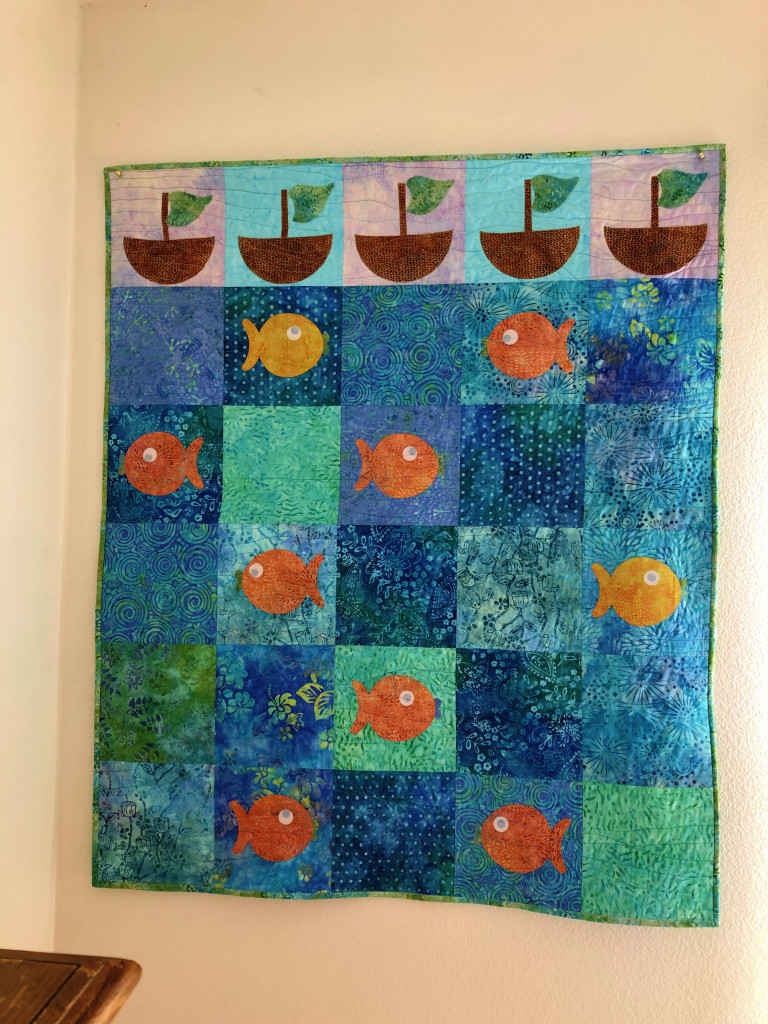 To-Do #4
T-Shirt – unfortunately no progress here! Instead I made masks for the family ♥
To-Do for the week of April 7th through 13th:
Avantegarde Quilt & Pillow
Quilt Hexie Blooms Quilt
Baby Girl – Tri Recs Pinwheel Quilt – create design & layout
T Shirt Quilt — starting cutting the shirts
Happy Sewing and stay safe!